Susan surprised me with a Small BGE (travel Egg) for my birthday. I changed the gasket and put on a Rutland. My gluing job was not the best, but it sure is a good seal.
The first cook was a flatiron for some fajita tacos.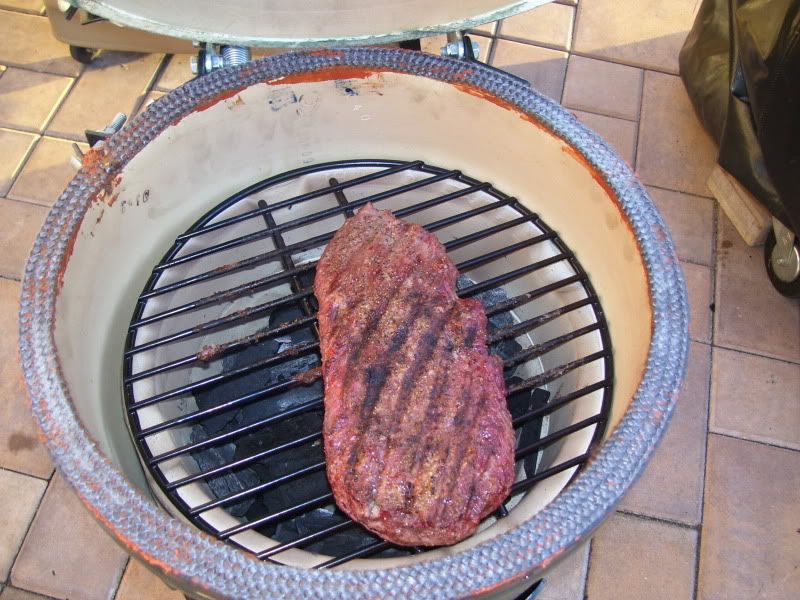 After the sear, I put in the WOO2 that I got from Tom and let the steak come up to temp and then added a couple of quesadillas.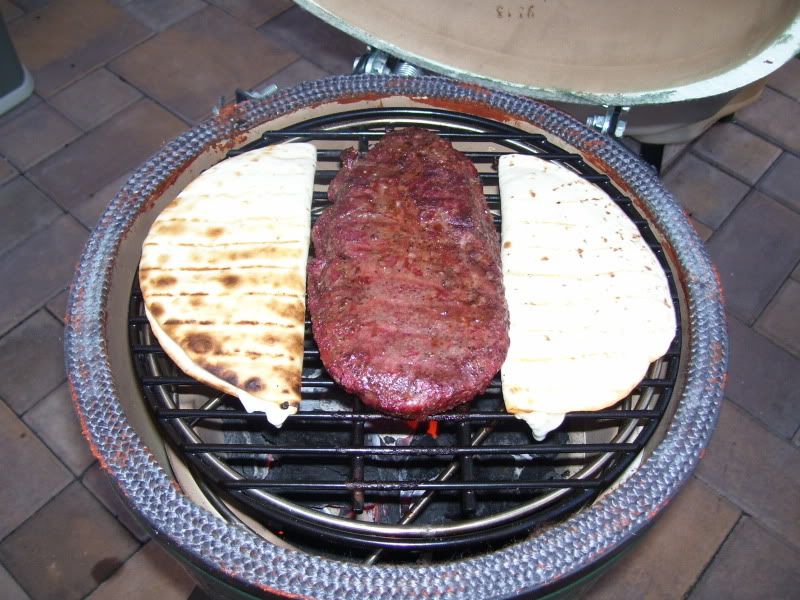 I added an heirloom tomato salad and some sauteed onions and salsa and we had a pretty darn good dinner.