It's that time of year again-time to hop on out to your backyard for an EGG hunt. If you're lucky, you'll only have to search as far as your patio! Planning on cooking Easter
Sunday
? Check out our
Easter Menu
. If you're looking for a sweet treat to enjoy with the whole family, try at least one of our sweet treats, if not both:
Grilled Peeps
&
Carrot Cupcakes
. Lastly, if you're having company, our
Pinterest
page has lots of ideas for entertaining. We hope you have an EGGstra tasty holiday!


The Big Green Egg headquarters has moved - come visit our new location and check out the museum! 3786 DeKalb Technology Parkway, Atlanta, GA 30340
1st Competition this weekend
Did my first competition this weekend at the county fair. It was a bit intimidating seeing all these big bbq rigs, teams of 4 with their matching shirts. Of course the 2 big BBQ restaurants in the county were there too. I only had a large egg, a digiQ, lots of beer and my wife to help drink the beer. We cooked all four categories. Chicken, Ribs, Butt and Brisket. My goal for the weekend was I didn't want to finish last. SO this was shocking...............
Grand Champion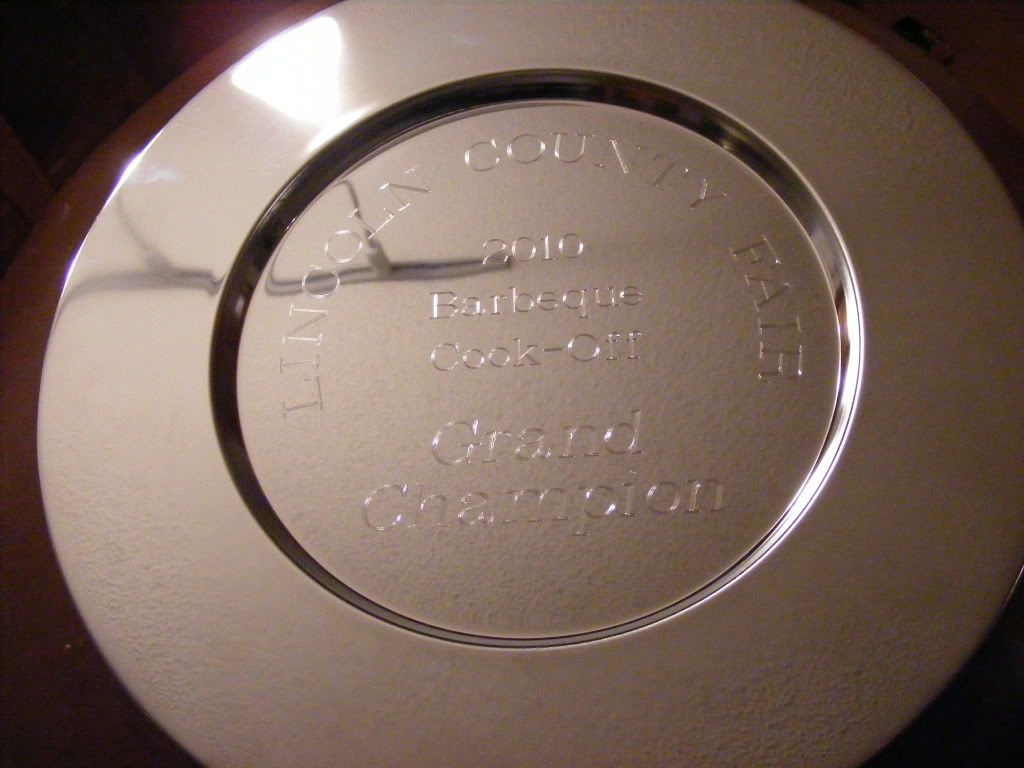 Awards and prizes: 1st in chicken, 1st in ribs, 4th in butt, 2nd brisket a $400 dollar check, 2 new tables, a 10x10 EZ-up canopy, 2 zero gravity lounge chairs. Damn I love my egg!