This is my first attempt at youtube - hope it works!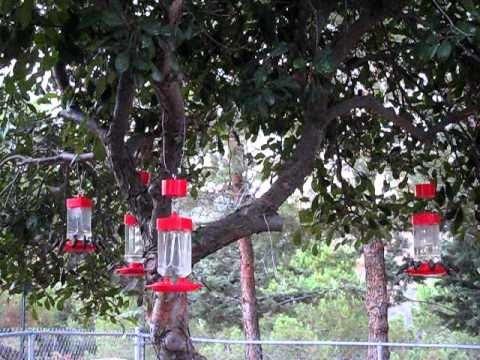 (can't seem to figure out how to post it as a link that shows in preview)
This was last week at about dawn showing 4 of my 8 feeders - it's the most concentrated group, but the other feeders are about the same with respect to activity at dawn and susnset - busy throughout the day too, but ridiculous at those times.
Went through 25 lbs of sugar in 6 days this week.