Have been so busy I have not had time to post last couple cooks so will combine both into one. Wanted just sea food Friday and wanted easy and quick clean up as we had to get up at 3:30 Sat to go to Auron's first Schutzhund club day. Was our first time to visit the club and lets just say they could take some pointers from an Eggfest on welcoming folks! Nothing really bad just not as outgoing folks as we are!!lol OK hear's the raws: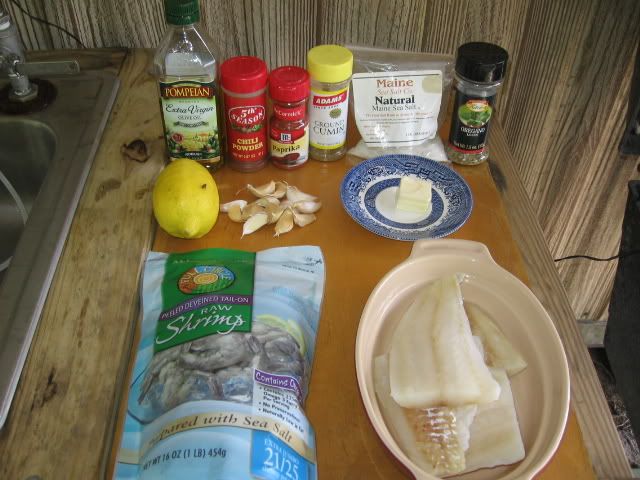 First did up some cod in cast iron at about 300 pit with a little butter, some sea salt and oregano till almost flaky. Then added a little chili powder, some cuman and fresh limon juice as well as some fresh thime. Finished cooking till the fish flaked well.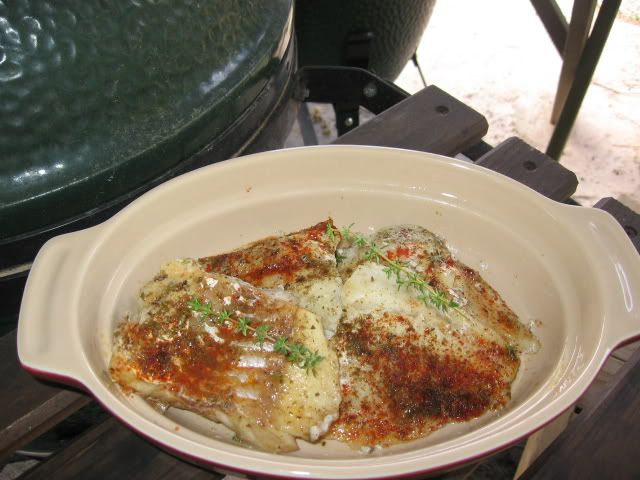 Drained all the dripping out of the skillet and dumped in a ziplock of AZRP shrimps I had made up about 30 min. before. The recipe is in the forum recipe section. Only thing different was I used the cast reather than dirty up a grill screen. Normally I cut and dice my garlic but since I want them creamed for this recipe any way and I had so many I use this little contraption wife got at one of those house party things where every one buys something from the host they really don't need or want so she can get something she really doesn't need or want!! :laugh: This time it was actually some'en usefull.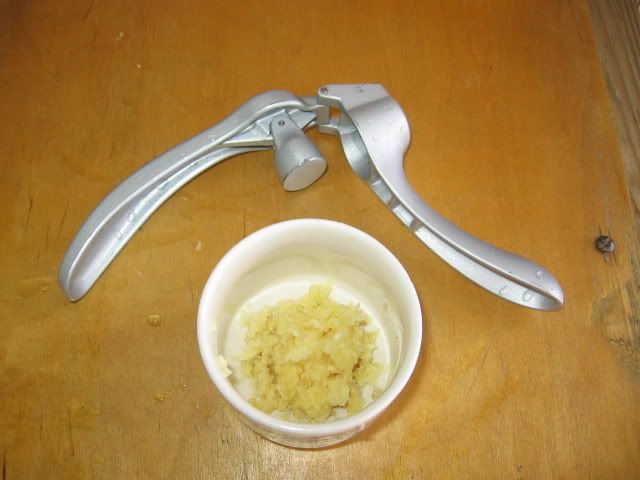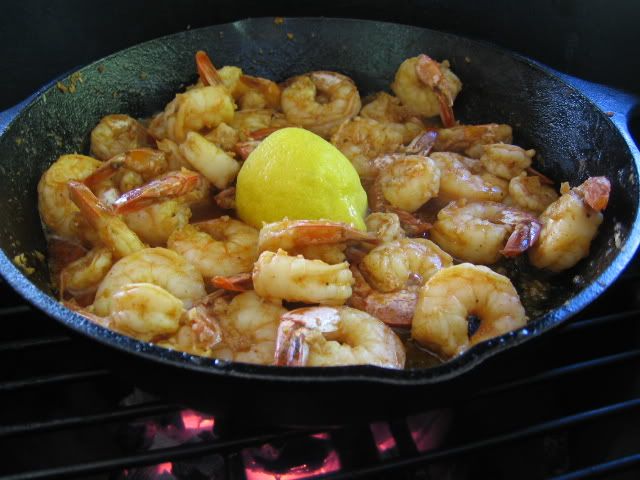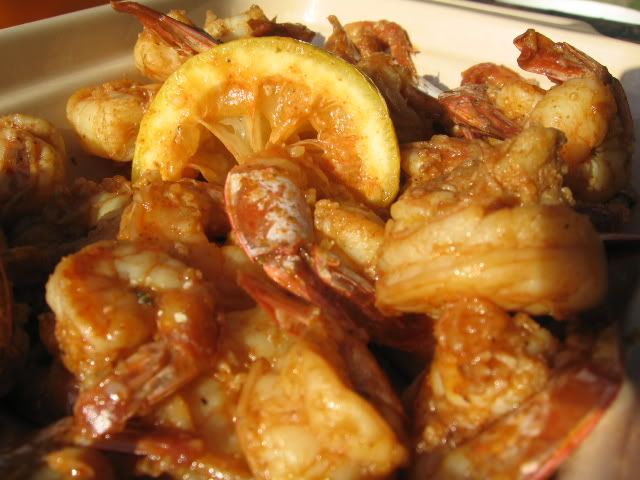 A little rice, some bread and as Doreen says something green made a nice meal in a hurry.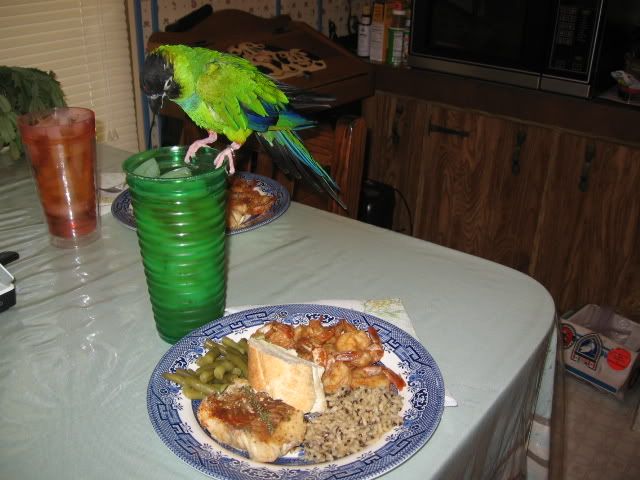 Next up some sirloin and chops last night. The raws: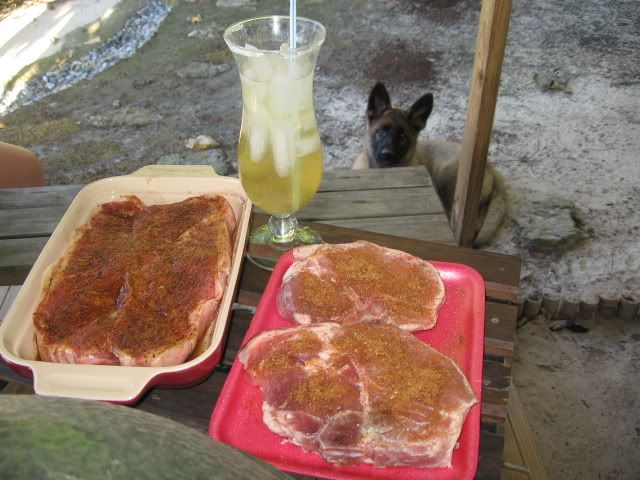 Think some one is starting to figure out that meat trimming is a good thing?!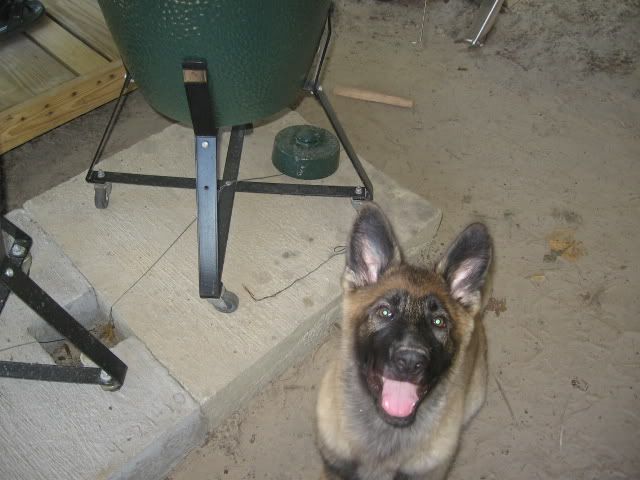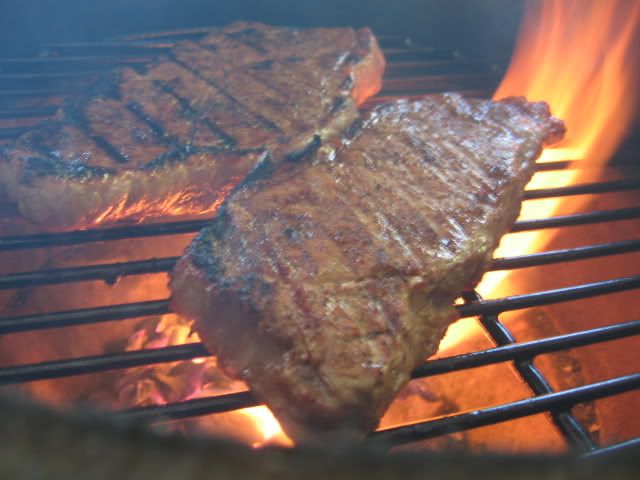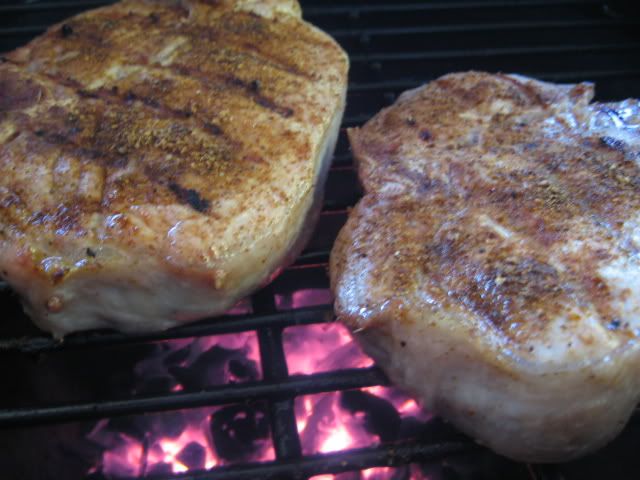 Got a 15x15 dog pen with gravel in bottom. Drains water and keeps it more sanatery course my dogs never spend much time in it anyway. Was getting Auron use to it as he will spend some time there and has more room than leaving in a crate. Still throws a fit and barks when I put him in while doing chores though EXCEPT Friday. I noticed he was really quite. Humm.... must be up to no good. Walked to the pen and there was just this handfull of pine straw in the middle of the gravel. Auron would step on it and you coul hear this squeal almost like his squeekie toy. He would step on it, get a squeal and jump back then repeat. All was great fun and started digging. I stopped him and pealed back the straw to find this. Needless to say his pen training is on hold for a week!LOL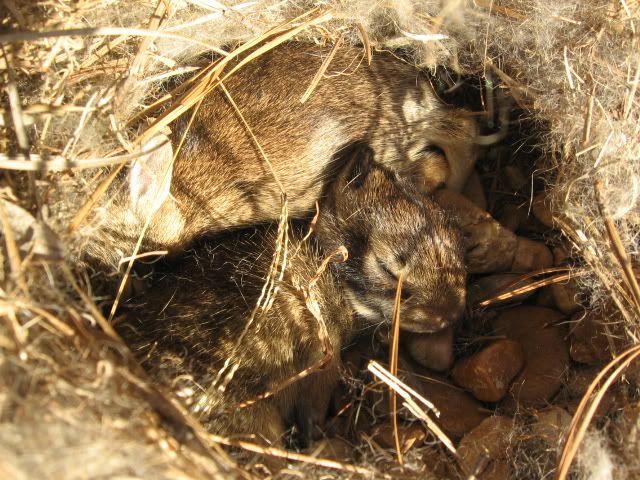 Course it would not be a propper post unless I give you the bird. In this post you get it twice! :laugh: