Having just dry aged a New York loin sub primal for 35 days we were ready to sample the results. First I selected a 1.5" for her and a 2" for me.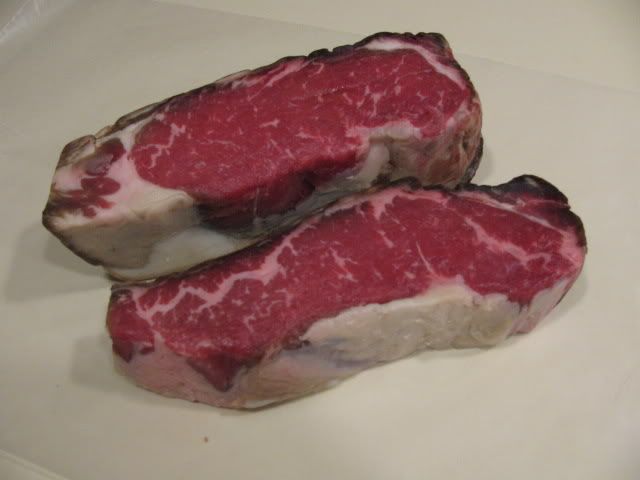 Then I seasoned them well with nothing but coarse kosher salt and into the hot tub for an hour and 15 minutes.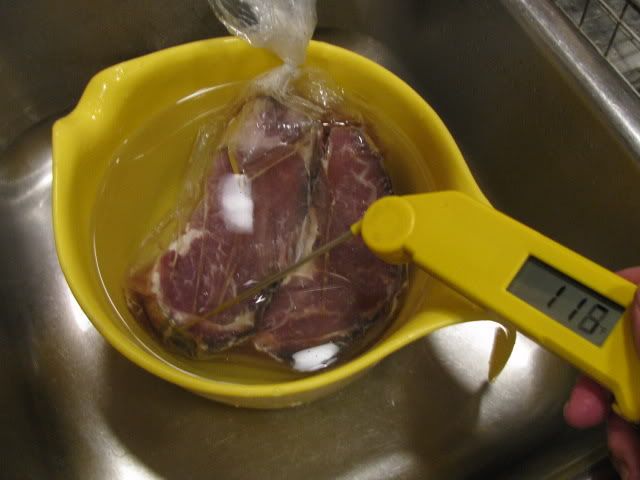 Pat and I really just like a simple steak dinner with little frills other than a nice salad. So we made this of red leaf lettuce, onion, cherry tomatoes, green peas, Litehouse Chunky Bleu Cheese dressing, Maytag Bleu Cheese crumblies and topped with roasted sunflower seeds. This was nearly a tasty meal within itself!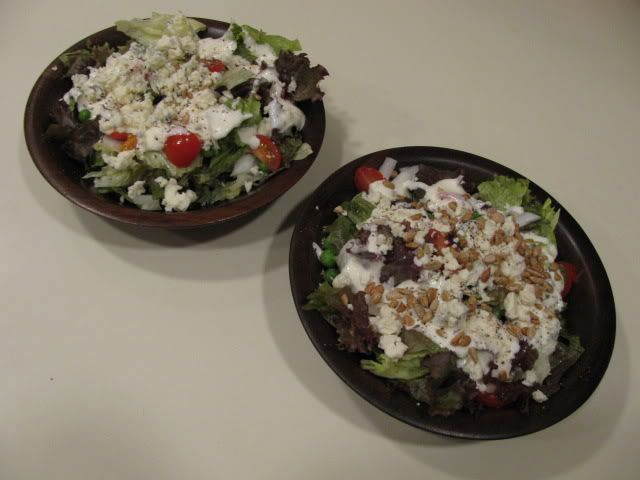 Meanwhile I decanted some Cabernet Sauvignon and sliced up the compound butter I had made the night before along with some plain butter for the glistening sake and taste.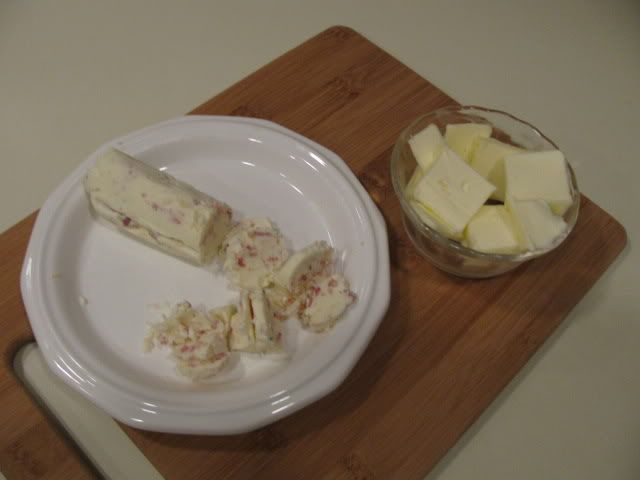 By then my small egg was pegged at 710° and begging for meat!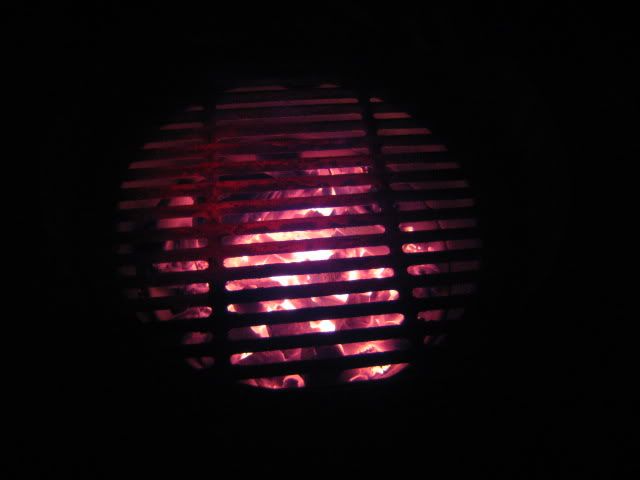 After a total of only 3 minutes searing time the steaks were rare just like we wanted.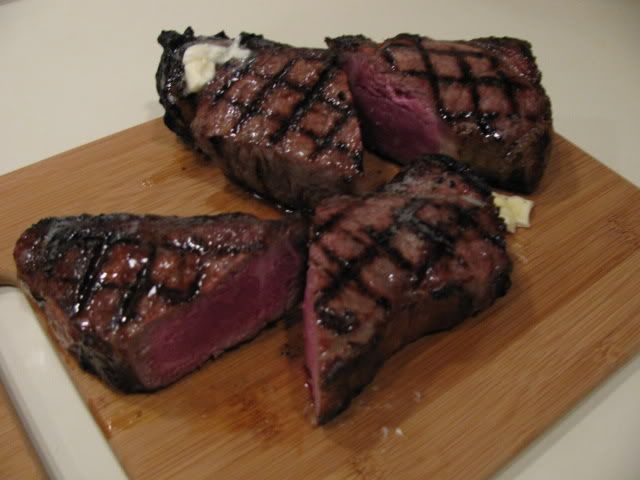 By and far these 35 day strips were the best ever! 35 for New Yorks and 45 for rib eyes are my new benchmarks!
L, M, S, Mini
Ron
Dunlap, IL
Re-gasketing AMERICA one yard at a time...