It is not Labor Day yet, but we had our big meal yesterday.
I started with an 8.8 lb, bone-in butt and a 7 lb chuck roast.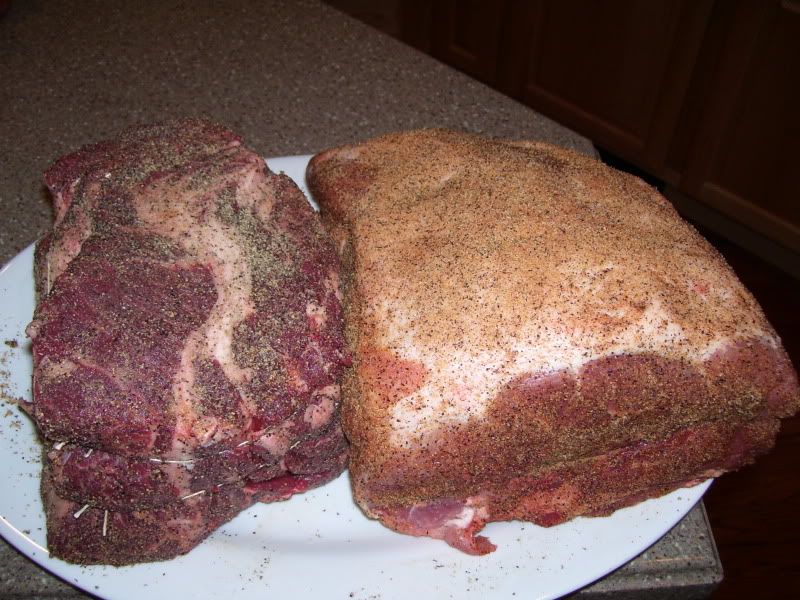 I put them on at 11:00 PM, Friday, at 225, with my Guru in control. I pulled the beef at 7:30 AM, smeared it with Bullseye BBQ sauce, wrapped it in HD foil and put it back on until 1:00 PM, when I put both in a preheated cooler. I did not get any pictures on the grill, but here is the beef as I started to pull it followed by the pans filled with both beef and pork.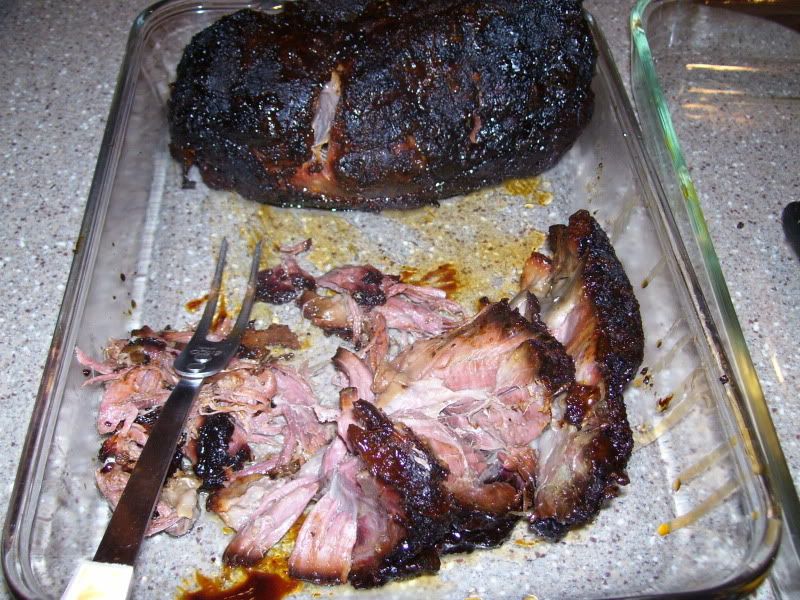 Here are some of the sides (grilled pineapple, baked beans and mac-n-cheese).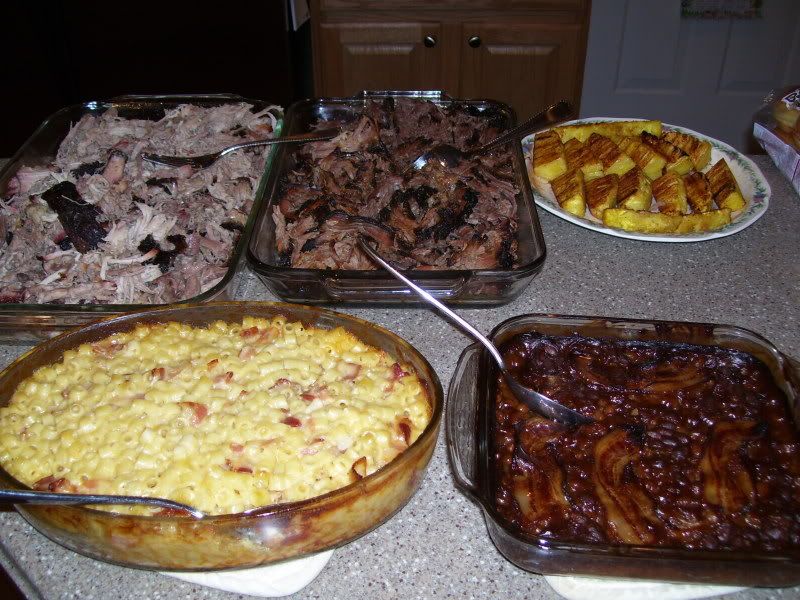 Here is a final shot of everything plated. In addition to what was shown above, we had big bowls of slaw and potato salad.