Made two pizza's, they were definitely better this time around with good crunch and a thin crust. Used the pizza dough recipe from the new Big Green Egg Cookbook and double batched it with a 24 hour rest in the frig.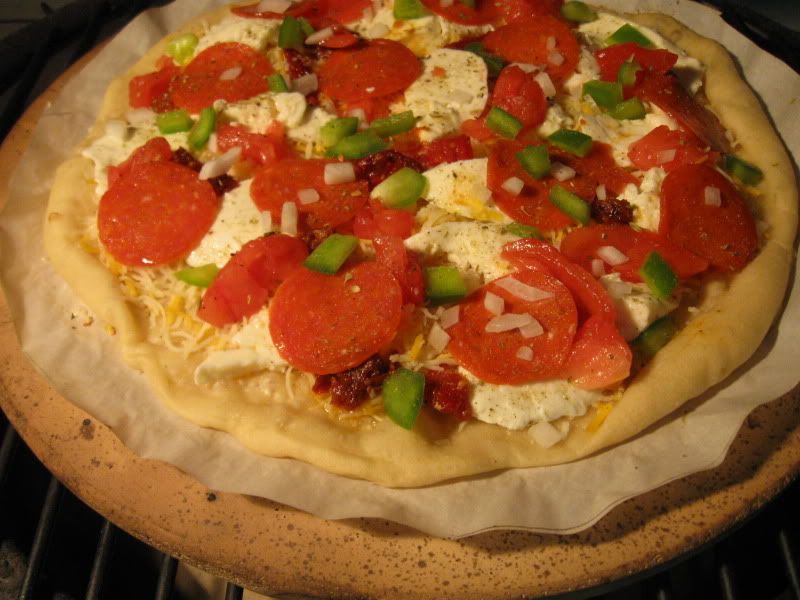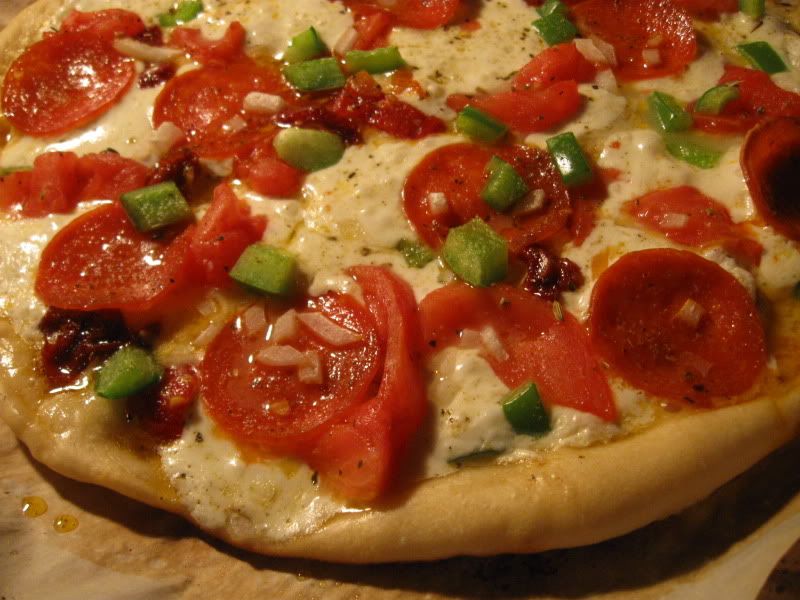 With extra dough...I thought I'd practice using good advice from AZRP rolling the dough between two pieces of parchment paper to get it very thin. Then I baked it,... not going to throw it out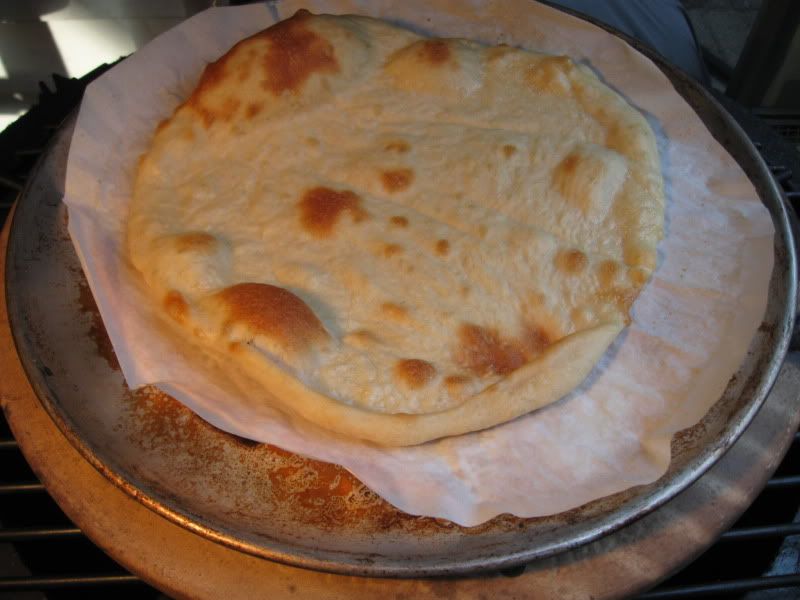 I sprinkled herb seasonings, salt, pepper, onion, garlic on two of the practice rounds and I got a crisp bread. Two others I only used sea salt. All were enjoyable to eat as is or buttered, still warm from the egg.