I have put this cook off a long time mainly due to the fact I didn't expect any smoke flavor to reach the meat. If there isn't any smoke flavor I may as well as do the cook in the oven.
This same cook will work just as well with pork.
I picked up a 3# Pot Roast. Seasoned it heavily with some meat seasoning.
I then wrapped in non wax butcher paper and a second wrapping of non wax butcher paper. Then used some jet netting to hold everything together.
The egg was loaded with lump, some large hunks of cherry wood, plate setter an the grid. 250° dome for 6 hours. I didn't expect to have any smoke flavor reach the meat but there was a little hint of smoke when done.
Before and then after being put on the egg.
Here is the meat after a 20 minute rest, very juicy and tender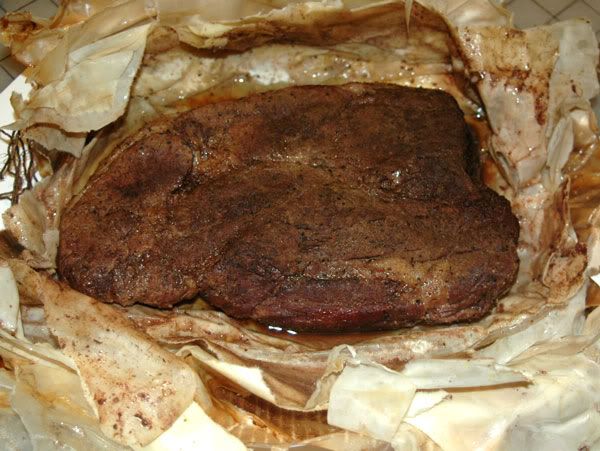 The meat was so tender it was pretty hard to slice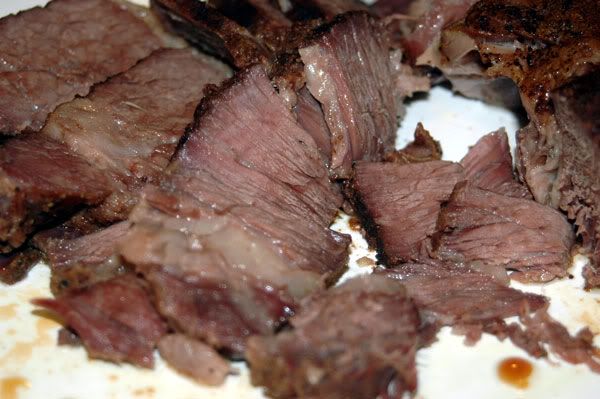 I decided to pull some. The pull was about the same as pulling boston butt. The meat was tender enough to cut with a spoon or fork.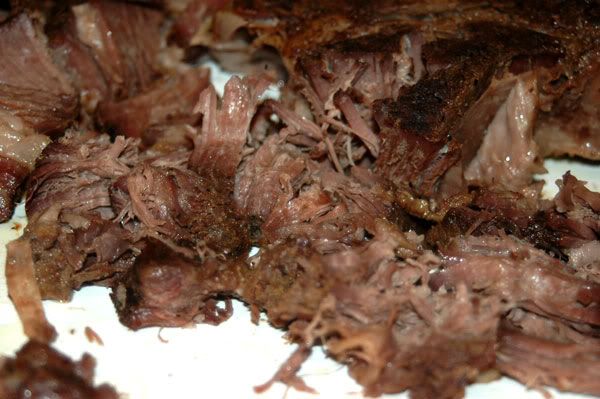 Fantastic cook.
GG