I found three 3 to 4 pound butts on reduced sale yesterday for $.89 per pound. Needless to say I run cold water over them and patted them dry and rubbed them up real real good. I got my egg stable at 250 degrees and smoked these little fellas.
I normally like to get the 7 to 10 plus pound butts at $2.00 plus a pound but, you see I like my money so I got the cheap ones because they were still good to cook.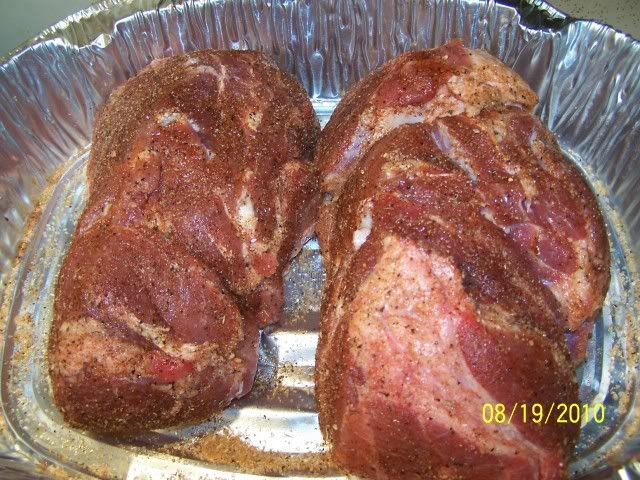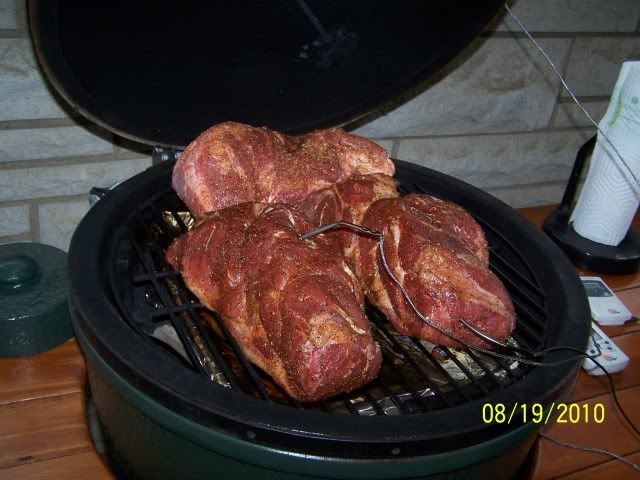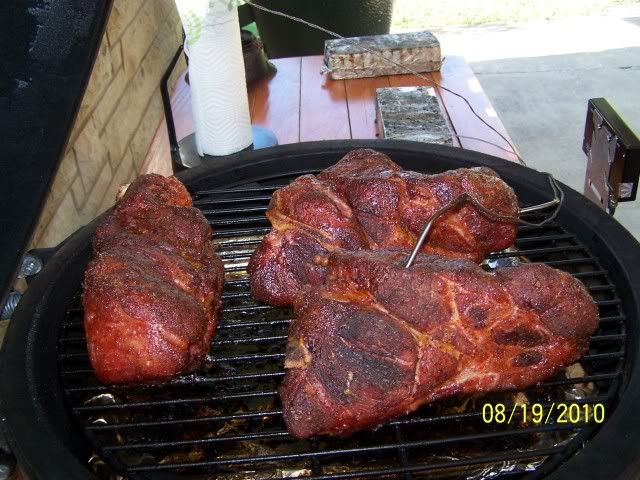 We like to eat our butt in chunks unless we put in in bread then we shred it. Yes those are some home grown tomato's. Hope you like we did.
Tim