We're so close to Thanksgiving that we can taste it and we're ready to help you prepare the most delicious Thanksgiving feast you've ever cooked! Check out our
Turkey Cheat Sheet
for turkey tips, our
Thanksgiving page
for turkey recipes, and our
Holiday Entertaining Publication
for all other Thanksgiving needs to help you make this the best Thanksgiving yet! PS. Don't forget about
breakfast
Thanksgiving morning either!
Big Green Egg headquarters has moved - come visit our new showroom and check out the museum and culinary center too! 3786 DeKalb Technology Parkway, Atlanta, GA 30340.
Three butts in the books
I found three 3 to 4 pound butts on reduced sale yesterday for $.89 per pound. Needless to say I run cold water over them and patted them dry and rubbed them up real real good. I got my egg stable at 250 degrees and smoked these little fellas.
I normally like to get the 7 to 10 plus pound butts at $2.00 plus a pound but, you see I like my money so I got the cheap ones because they were still good to cook.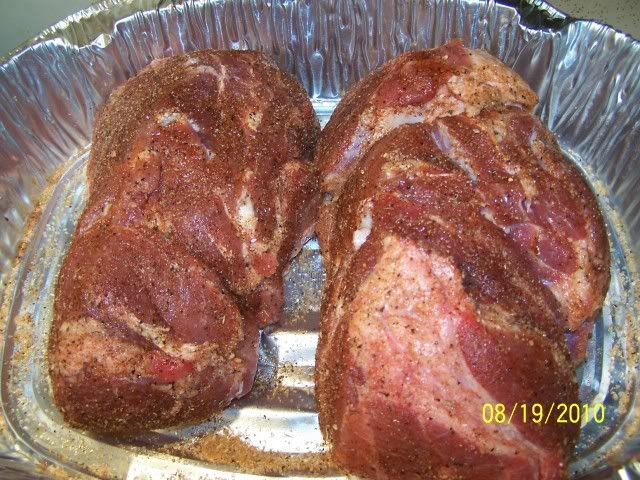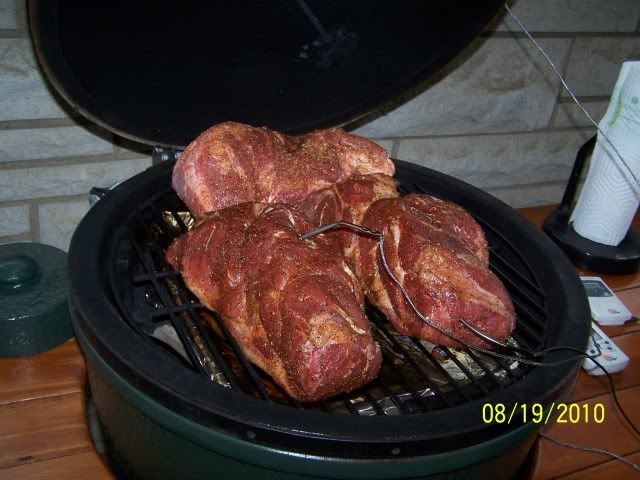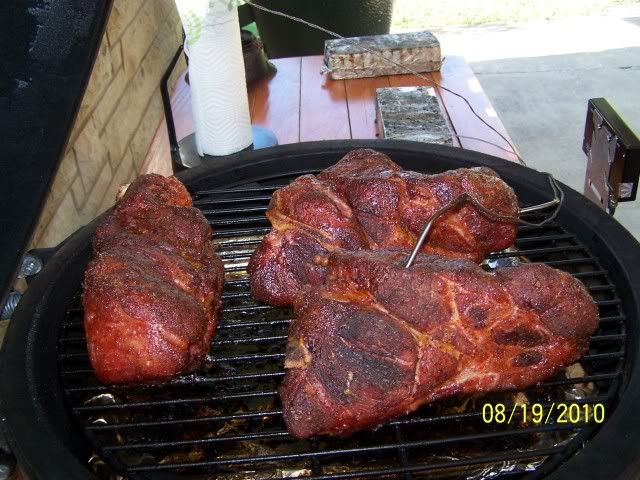 We like to eat our butt in chunks unless we put in in bread then we shred it. Yes those are some home grown tomato's. Hope you like we did. :P Tim