Spent the past weekend camping with the wife and kids kids up on a little pond we call Lake Lanier. What a great weekend.
With all proper credit to Mr. Buffett, I call this one "Cheeseburgers in Paradise"
And we were lucky enough to witness a couple awesome sunsets Friday and Saturday night: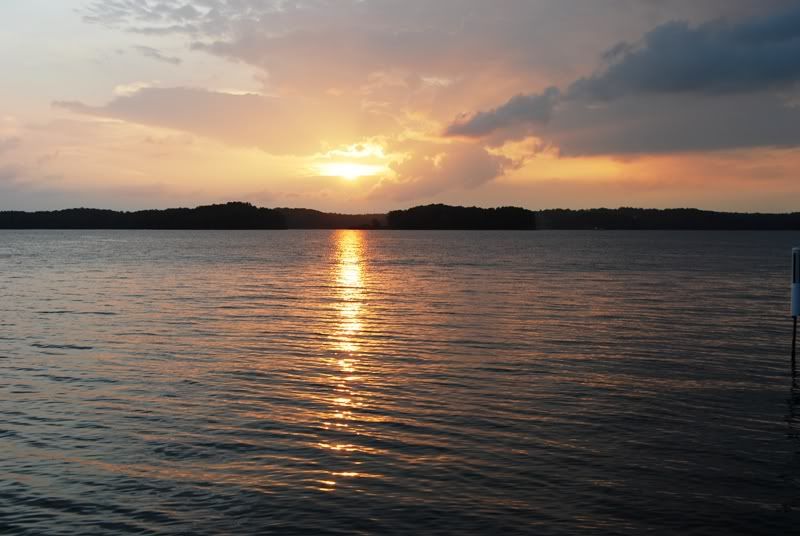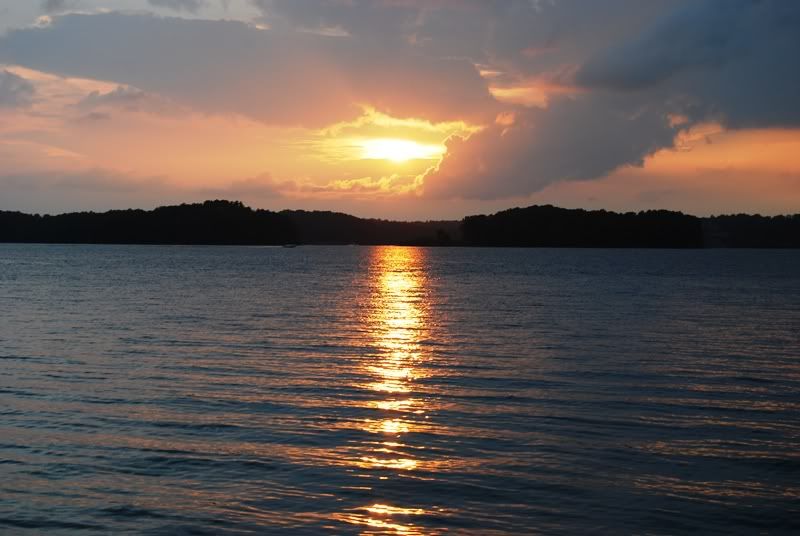 And yours truly doing what I do best: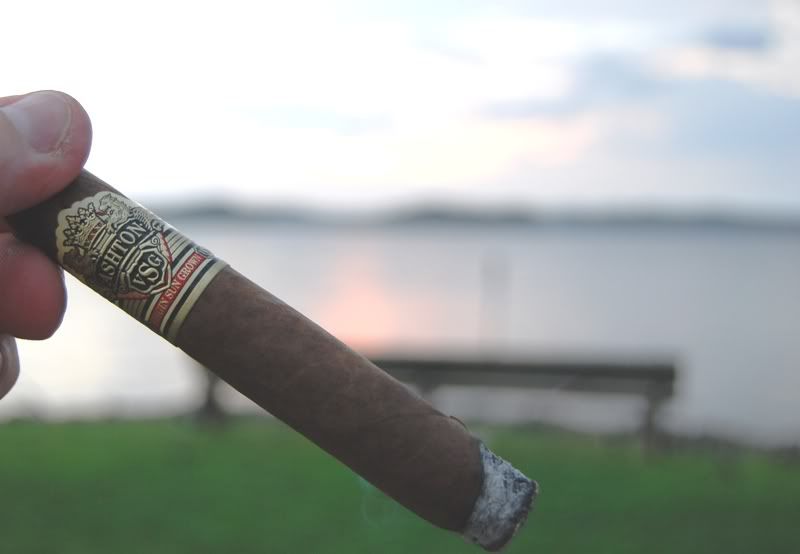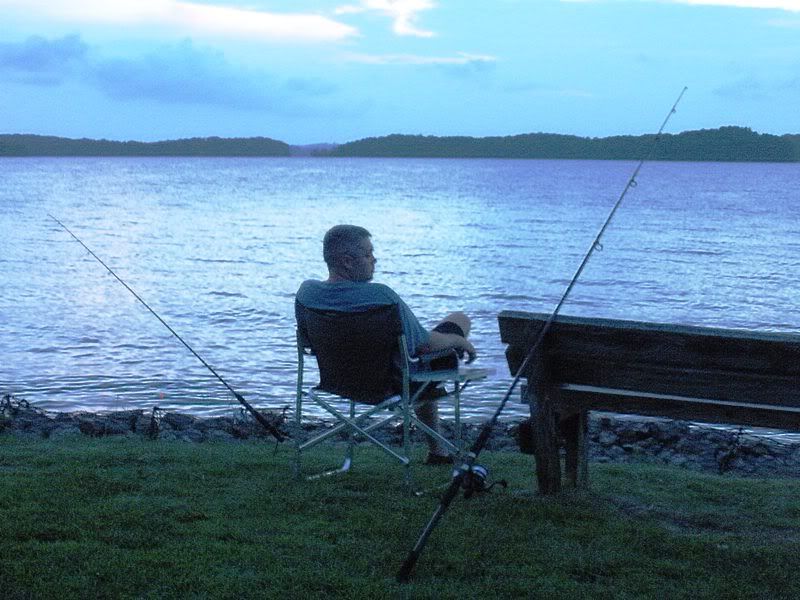 The fishing wasn't bad, but the eating and relaxing were top notch.