I know this belongs in the table section of the forums, but I know that not everyone looks there so I am posting here.
Well I messed up. I'm trying to find the best way to fix this problem
My table is almost done. I decided to put casters on it, which means I had to cut down my legs so the table wasn't too high. Well I wasn't thinking, and on one of my legs, I ran the circular saw the wrong way against the straight edge. Now I am stuck with this. Any suggestions to fixing this cut?
Of course... it has to be on the side that the Egg sits on so there is more weight on it. I will Dr. it up the best I can for the looks, I am more worried about it being sturdy. What can I do? How can I fill it?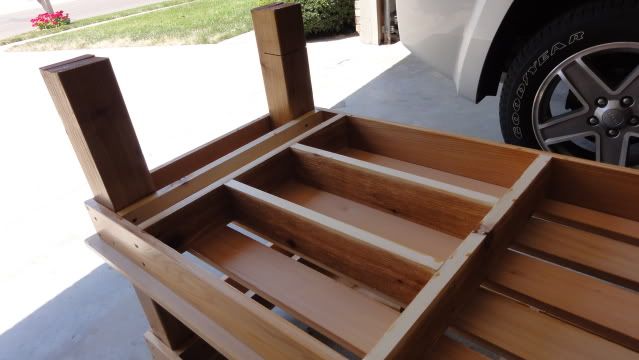 So far the only thing I can think of is filling the cut with a wood filler, then cut a 1x4 to length and screw it to the leg on the inside for additional support.
Of course I would rather not because of the leg now looking funny compared to the others, but if thats what I have to do, then so be it.
Do you feel that I need to do that? Or would wood filler and the uncut portion of the leg be enough support?