Can't take any credit for originality here...KB on the forum sent me a link to a youtube video while asking some questions....I found it very interesting, and decided I had to give it a try! Thanks KB! Here is the link to the youtube....(Note: Doctors and health nuts are NOT allowed to view this post! :laugh: )
This recipe is called Inihaw na Liempo (Phillipino Grilled pork belly) You tube link from KB....
http://www.eggheadforum.com/index.php?option=com_simpleboard&func=view&id=917084&catid=1
Took a hunk of center cut belly, and skinned it....after taking one 1/2 inch skin on slice off for comparison.
Cut into half inch slices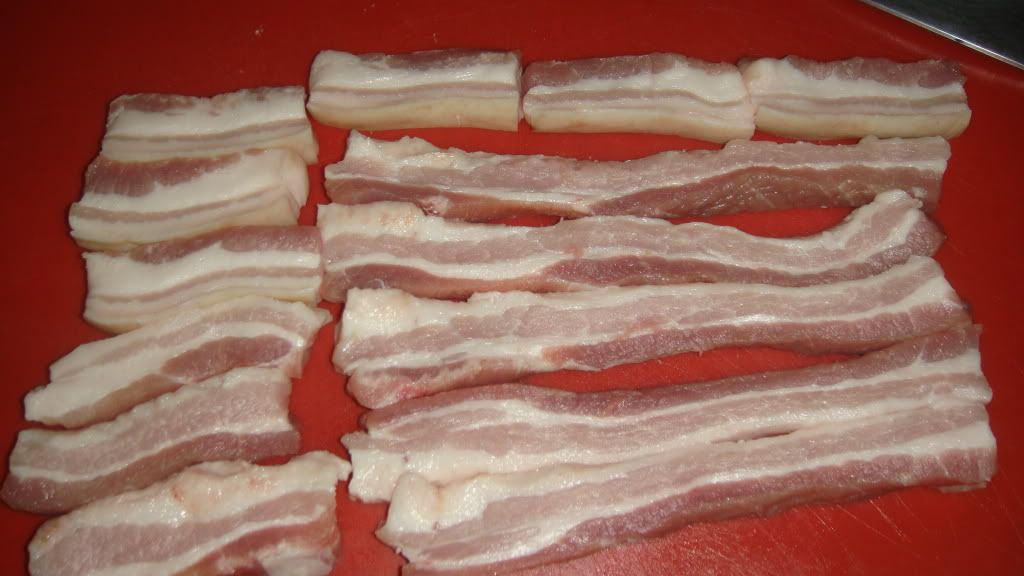 (see Docs...it's lean...kind of...
)
Seasoned, and the JL "The Raws"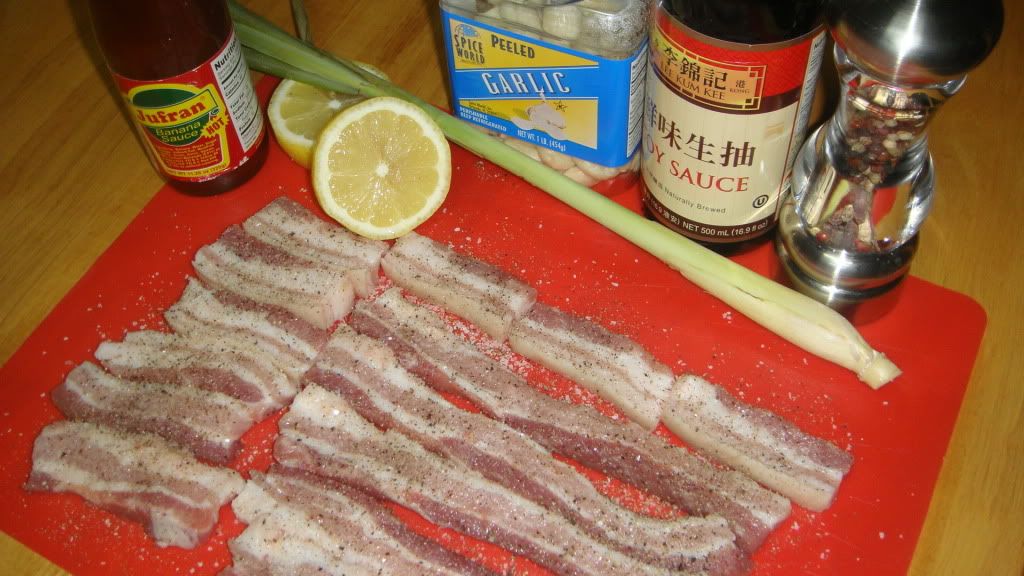 Banana Sauce (ketchup), Lemon, lemongrass (my improv), Soy sauce,garlic, pepper. (courtesty of Richard FL..thanks!!)
Marinated the belly slices for 24 hours with all ingredients except the banana sauce/ketchup. (note: I set aside some of the marinade for future use before adding it to the pork! If you watch the you tube video, you will understand! :blink:
)
Belly was grilled direct, 400* egg....
Sauce was made...which is simply the reserved marinade with a couple tablespoons of banana sauce/ketchup, and belly was basted.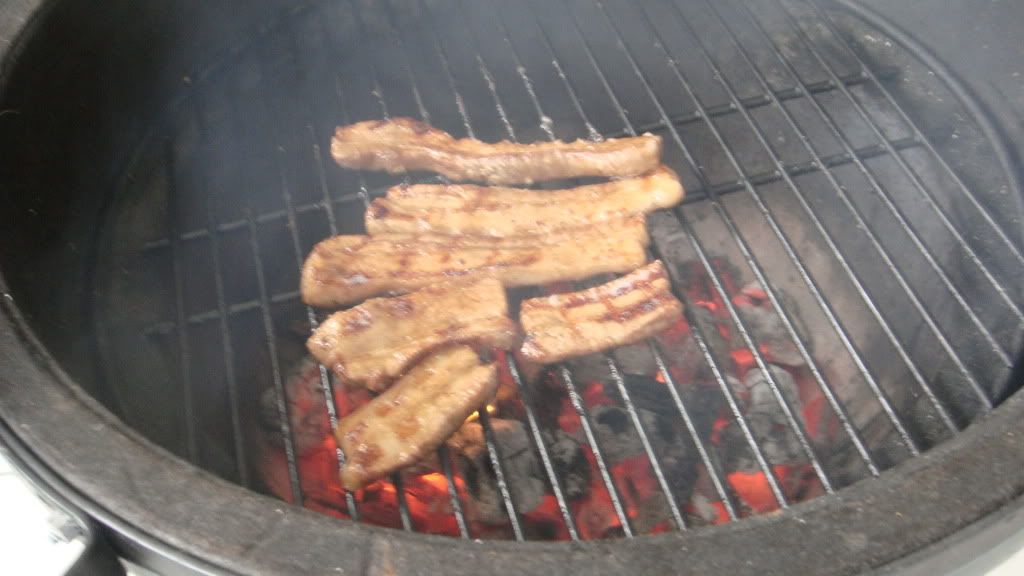 Stay close!!! That banana sauce/ketchup is high in sugars and burns fast!
About to pull it off....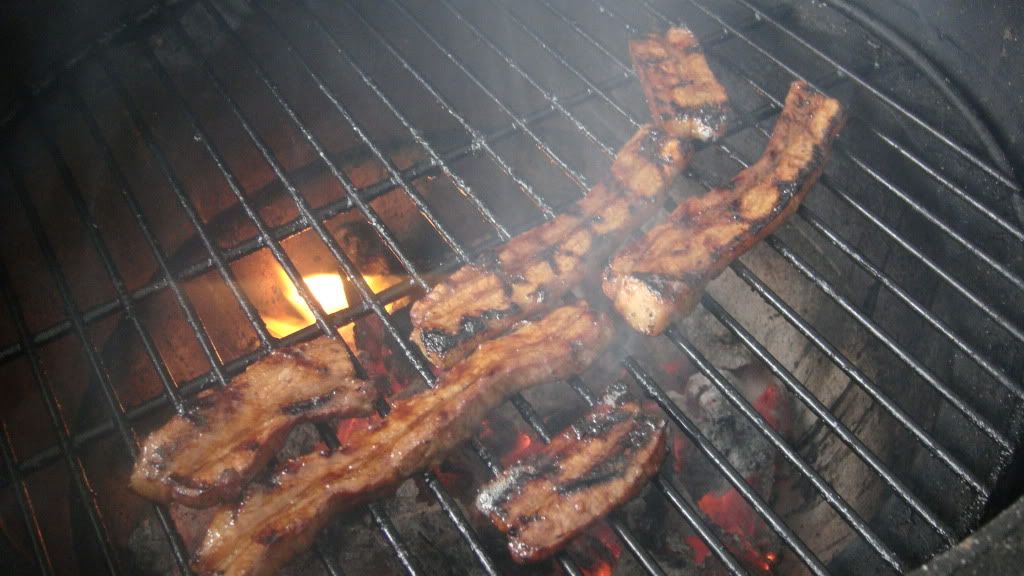 And the fire in the coals is a lost piece of goodness... :pinch:
This was a fun cook, and one I have not done before. KB...Sorry! I forgot to take a temp! Cooked by look and texture only. In the future, I will totally omit salt. The soy sauce was more than enough, this coming from a total salt freak. As I said, fun experiment and good eats, but my arteries will thank me for not doing this too often!
KB....did you do yours this past weekend? Lemme know how it went! Thanks again for the link on this, and look forward to hearing your results!
PS...The rest of the whole belly will re-appear in about 8 days as applewood bacon!!!! :woohoo: