Cuortsey of Blue Mountain Sauce and the "Porcine Boys from down Virginny way"...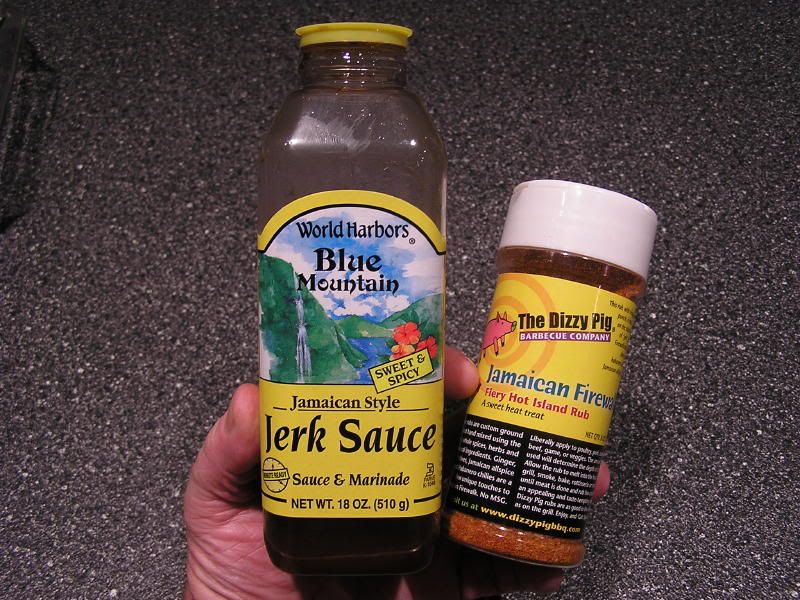 It's Jerked chicken thighs with a Pepper, garlic, and onion relish!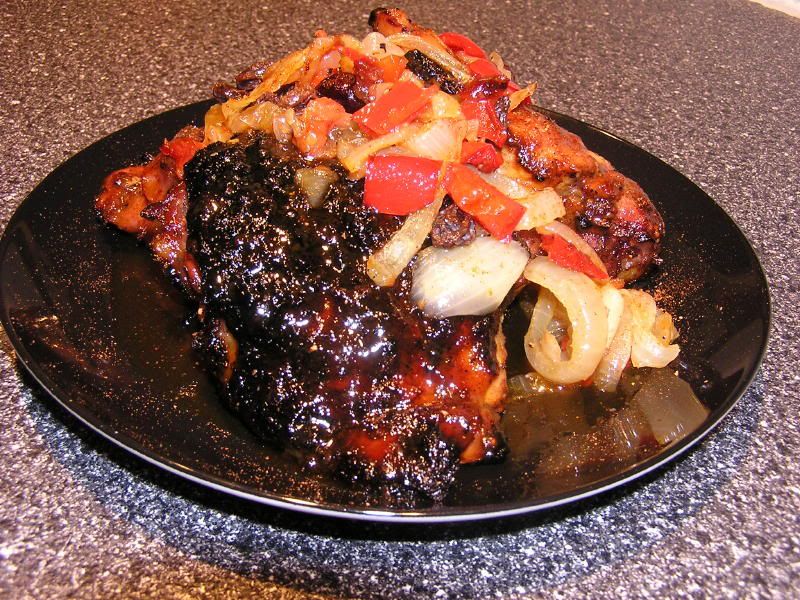 It's been a while, damm this is a good combo!!
Hope there's some left when the Boss gets home!
I spent most of my money on good bourbon, and bad women...the rest, I just wasted!!