My wife Ginny presented me with a great gift today...and I love it:
Our Campin' Eggers sign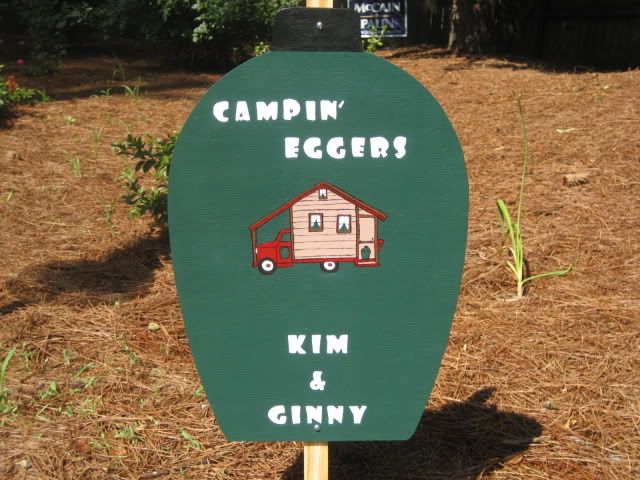 Then I fried up some pork tenderloin in the wok on the small (thanks Faith for the idea). This is our new weekend sammich.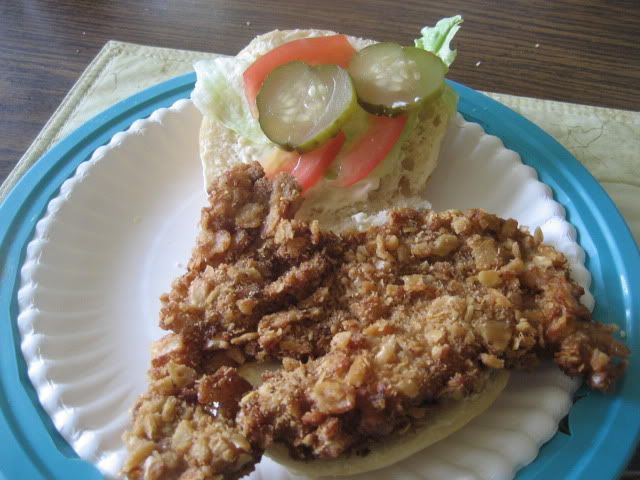 I was also cooking a 12.5 # Black Angus brisket...I cooked it at 375 for 4 hours. It was like butta...
Dinner is ready...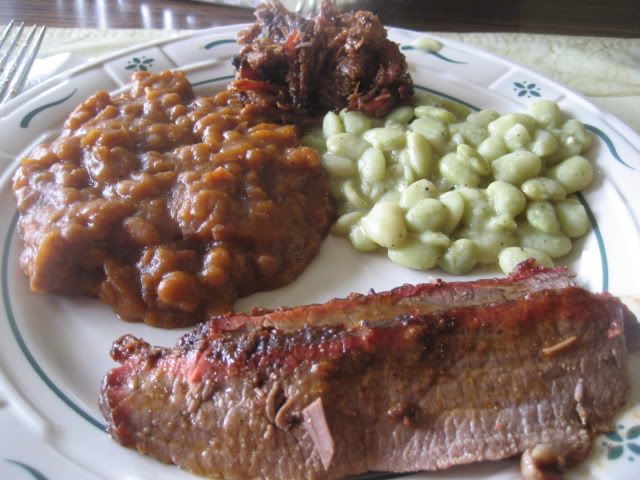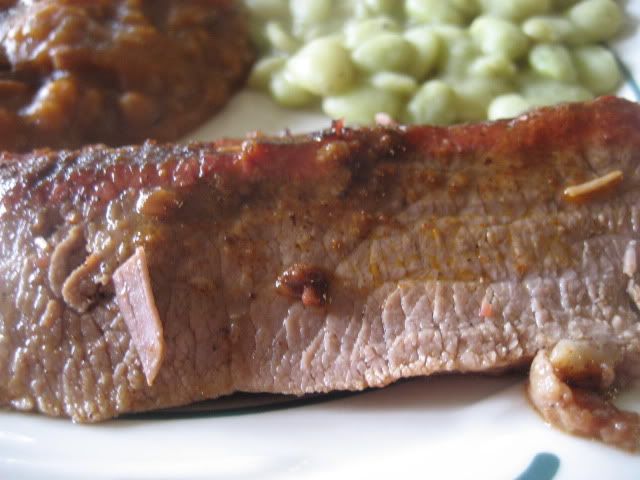 It has been a great day...and it isn't even Father's Day yet....
;)
:P