My homemade indirect setup for the mini.
The plate setter: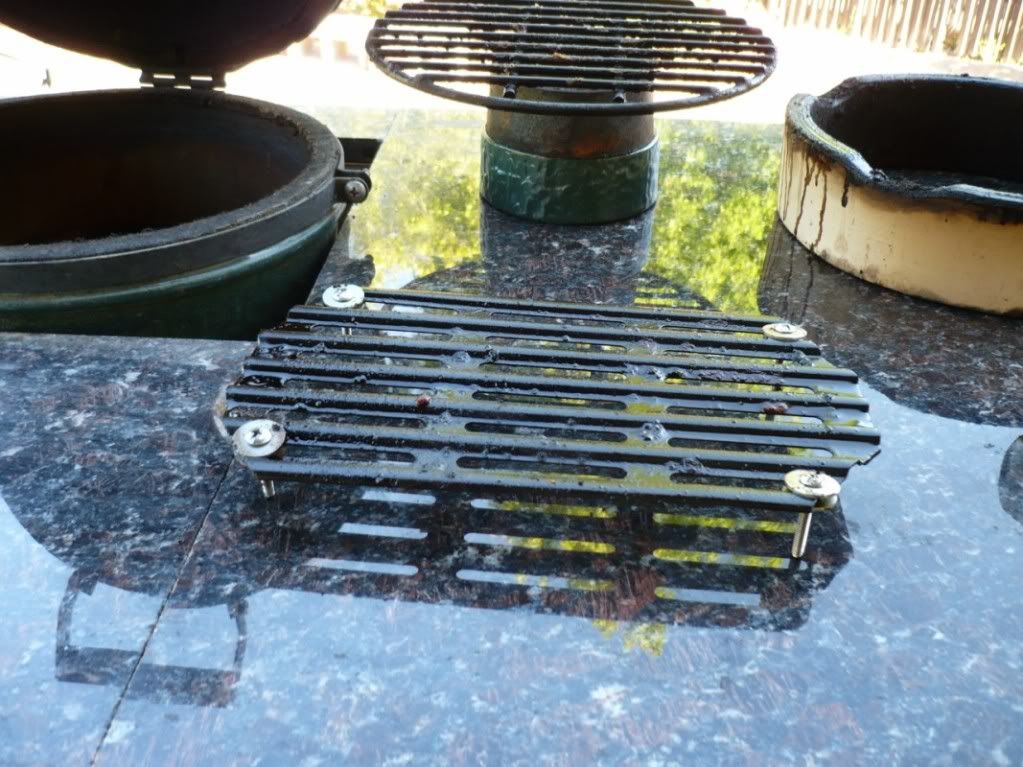 In the Mini with fire ring removed: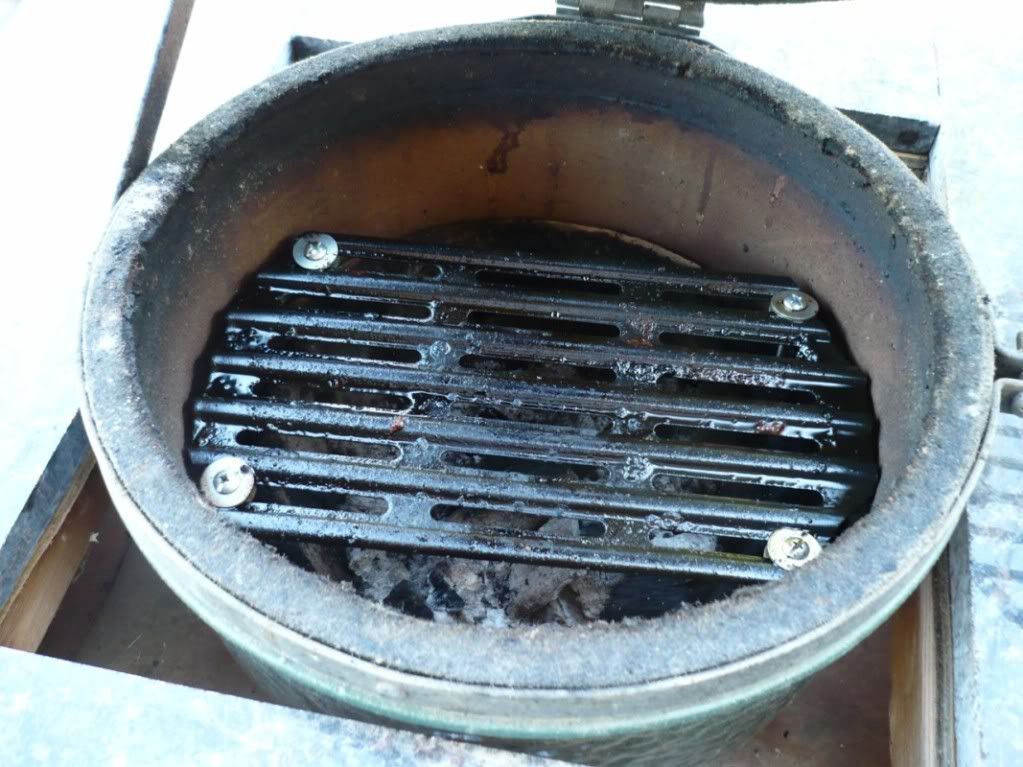 The complete Indirect setup: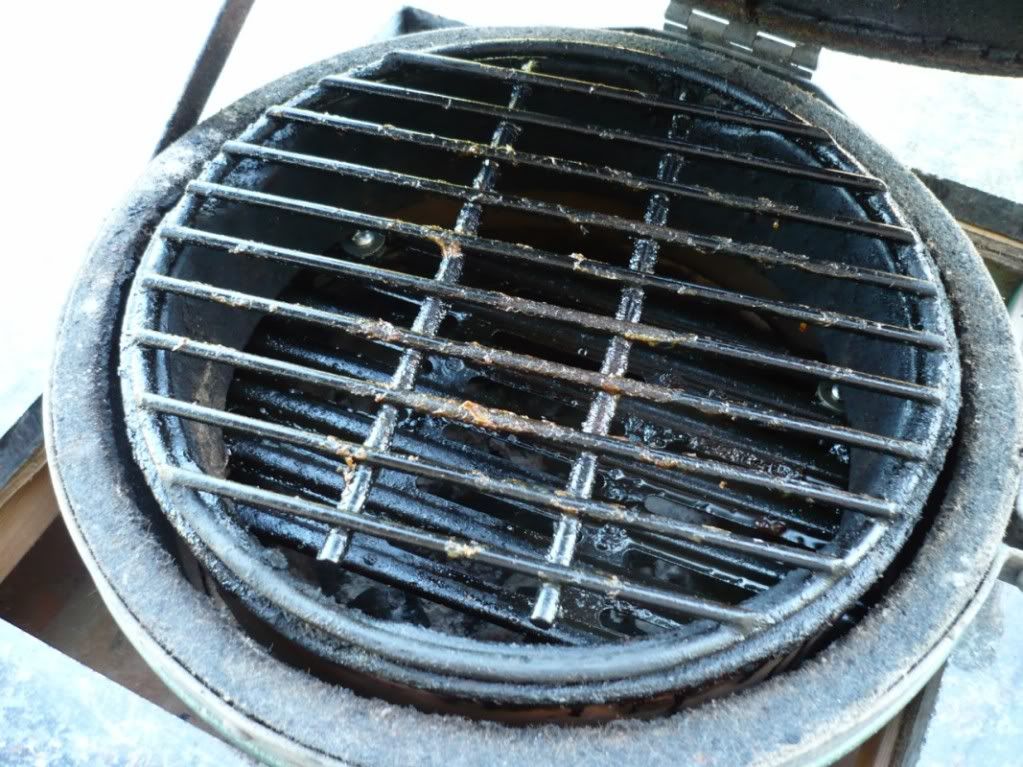 I purchased a "Brinkman" replacement grill grate from home depot. It was on clearance for $2. I cut it to fit in the mini and used 1 1/2" bolts to get a little height. I put it under the fire ring and that's all there's to it.
I cooked 10 wing pieces yesterday as an experiment. Initially, I made a drip tray out of foil, but discovered it wasn't needed so I took it out.
I cooked the wings at about 300 degree, and there was no scorching or flame ups at all.