A simple recipe I thought I would give a try on the egg.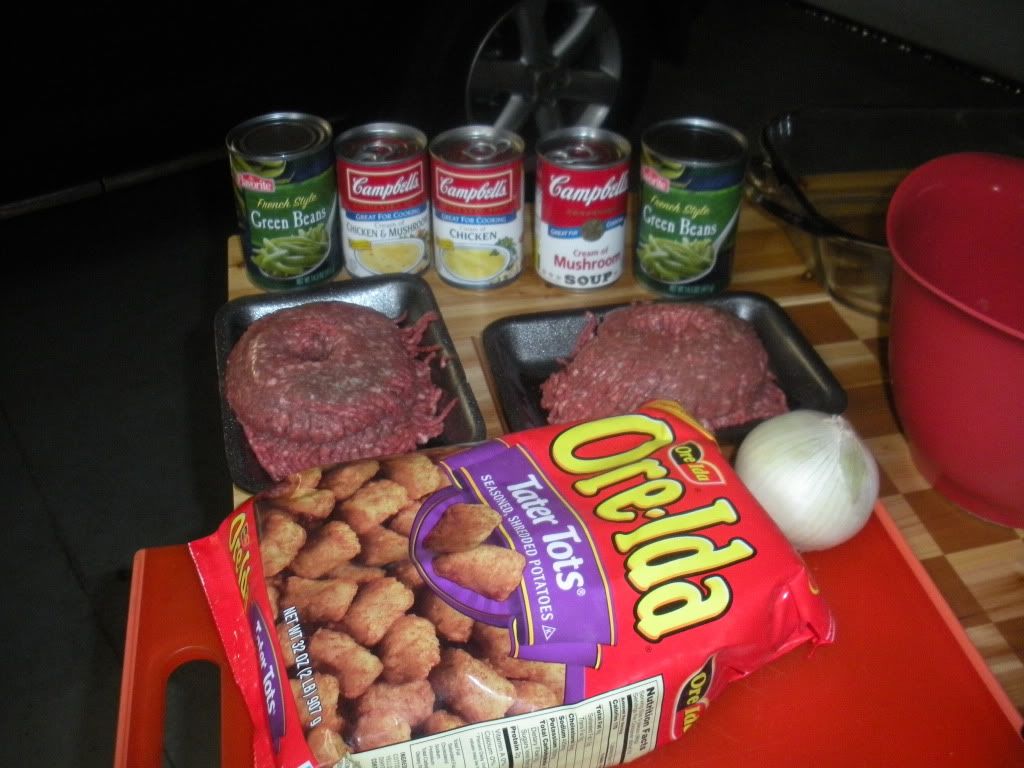 First I browned the hamburger and onions in the dutch oven.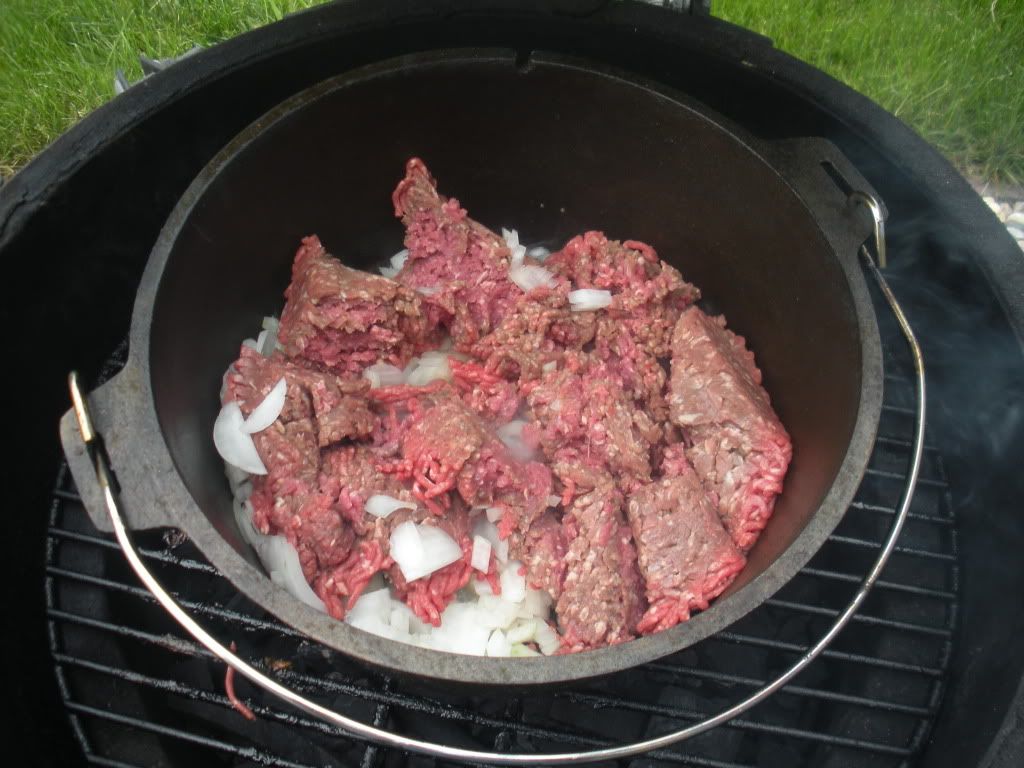 I then mixed the green beans and soups together.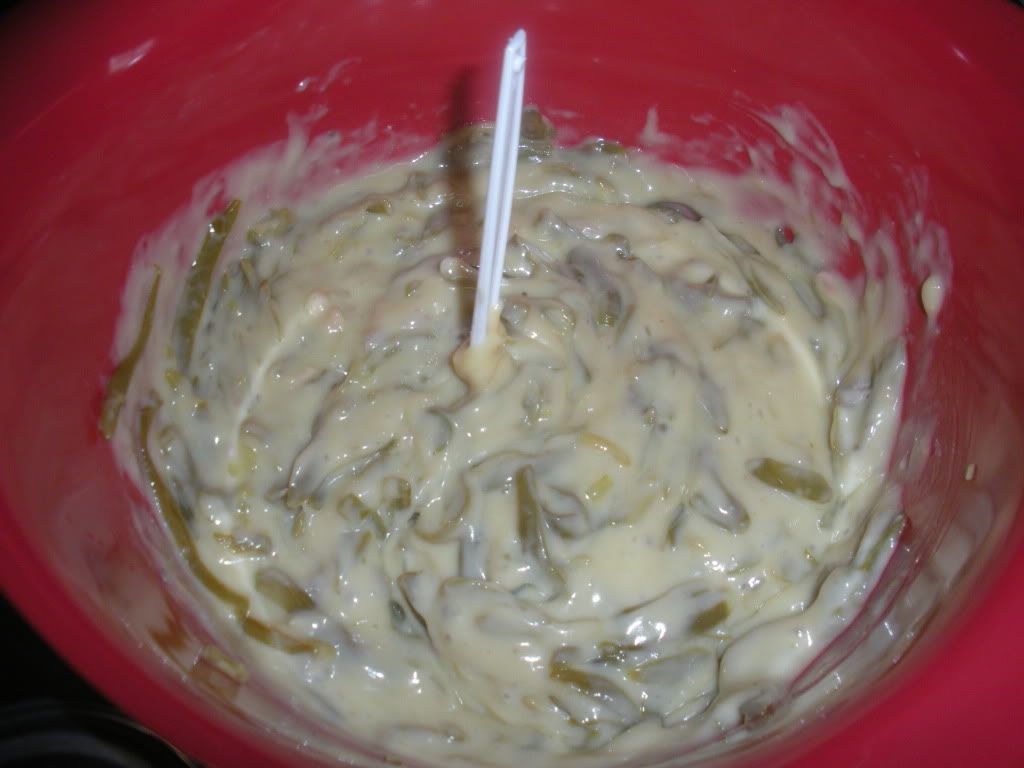 I layed the hamburger in the bottom of the pan then pour my mixture over and top with tator tots
I cooked for about an hour at 350. I think I should have cooked it longer.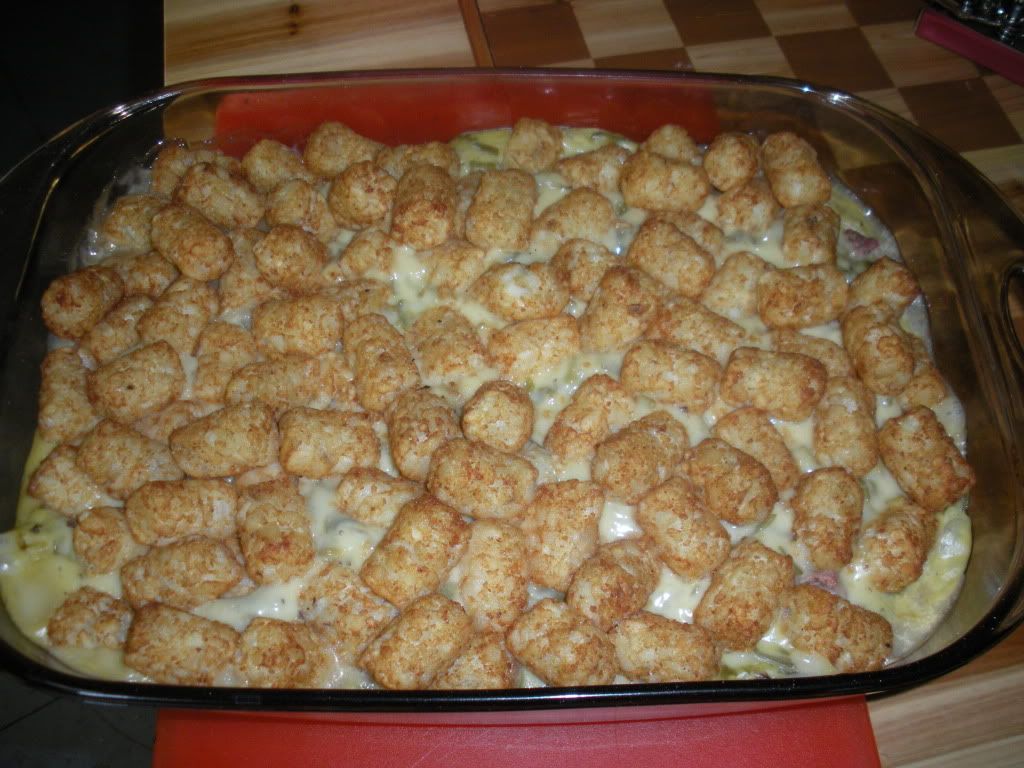 It was good and the tator tots picked up a slight smokey taste to them.