One of the benefits of the egg is being able to cook fish just as well or better than my local restaurant.
Fish market had fresh trout just brought in this mornin so I snagged two for dinner. Keeping it simple I went indirect at 325 degrees dome with pecan chips. Seasoned with onion powder, salt and pepper. Inserted bay leaves and lemon wedges and I was ready to hot smoke.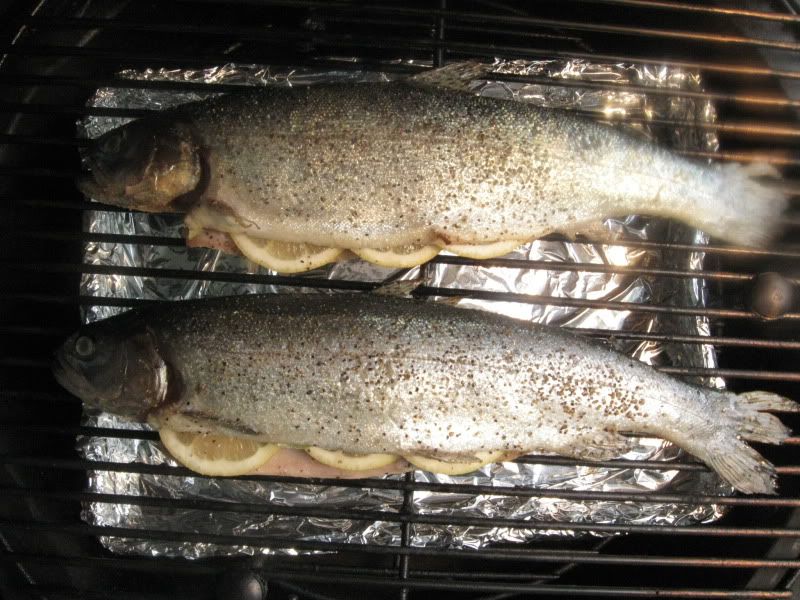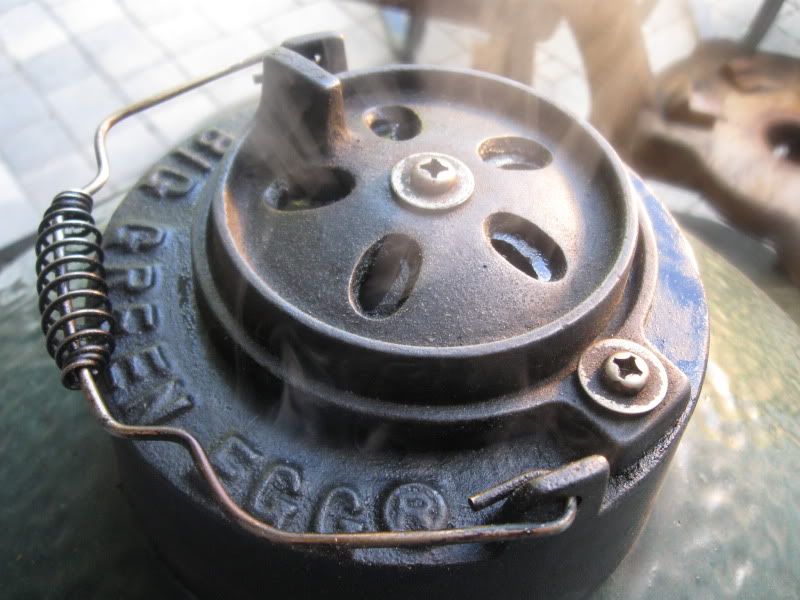 I had to re-charge with pecan chips three times as the smoke subsided. I enjoyed the process.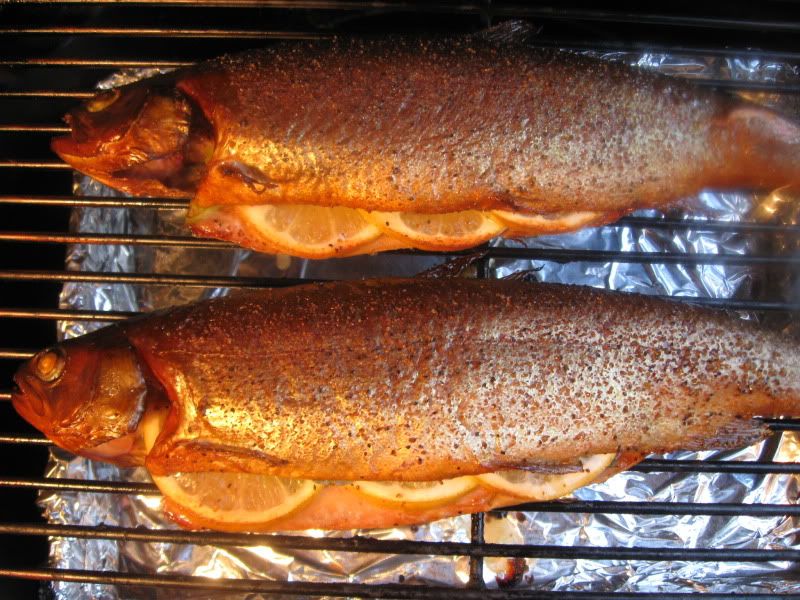 Fish done!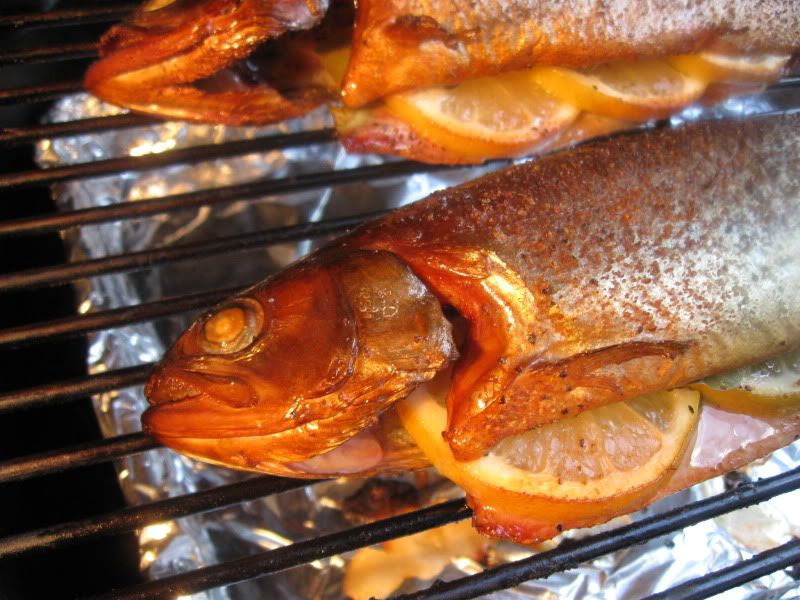 Juicy, lightly smoked, flavorful rainbow trout with buttered wild rice.
Thanks to my egg!