After seeing several posts regarding bacon I figured it was well worth giving it a try.
I bought a 5 lb slab of pork belly, And cured it with Hi Mountain's BBB Cure.
Have to say I am so happy that I did
. This Was Good! Will definately be doing again.
Here is the belly after a 7 day cure in a Food Saver bag. It dried on a rack over night uncovered in the fridge before smoking it the next day.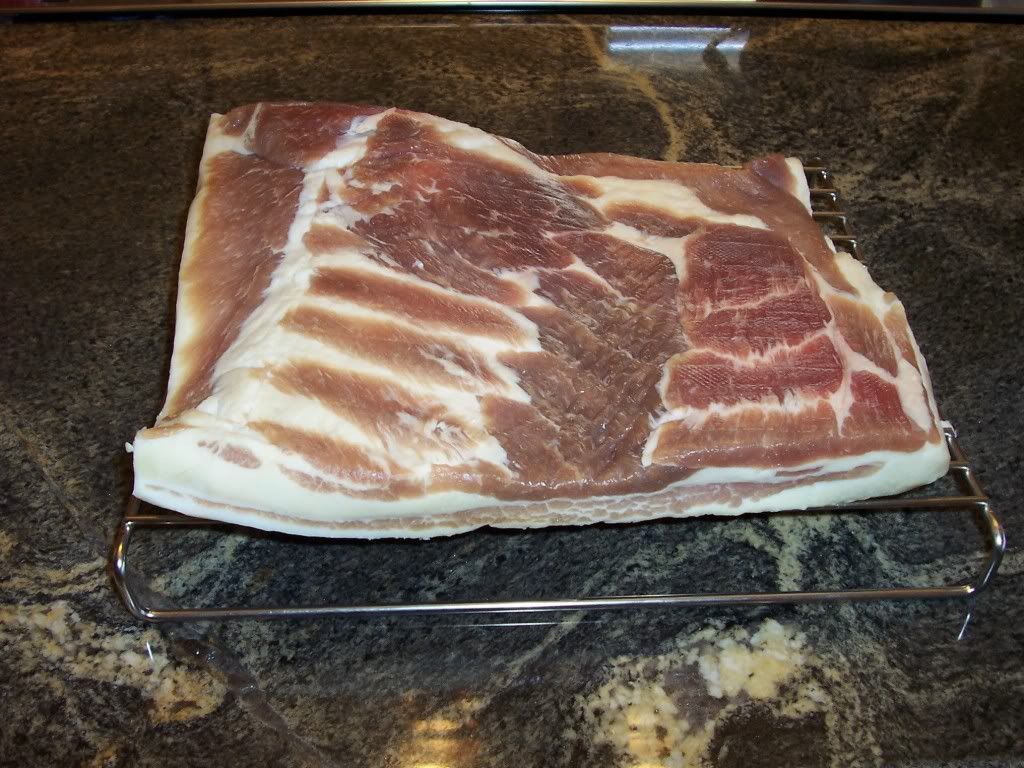 Put plenty of apple wood chips on the lump. Put belly on, meat side down, and let guru bring temp up to 180.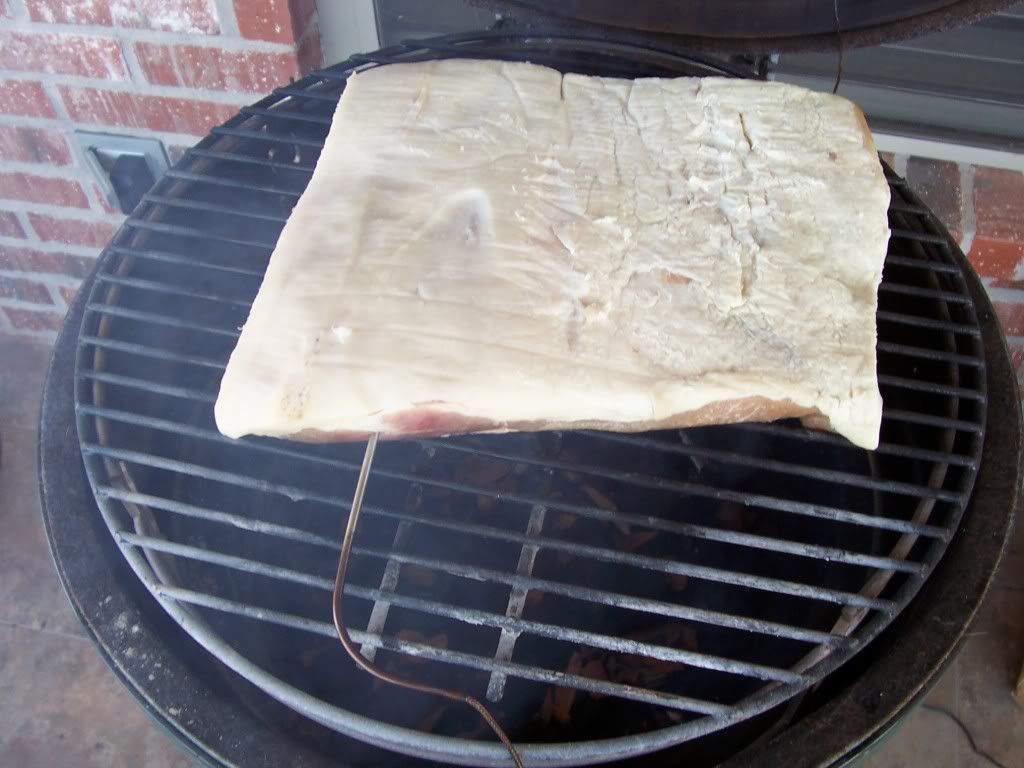 Cooked to 150 in the thickest part of the meat.
This is how it turned out.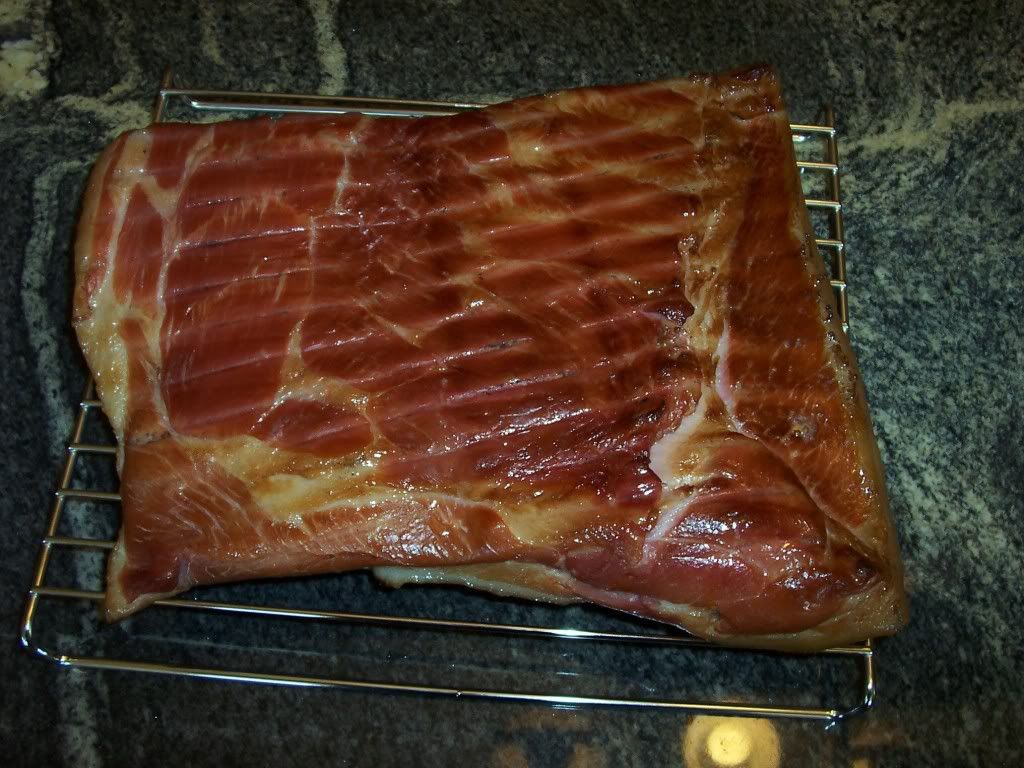 Chilled over night and cut in to quarters for easier sliceing.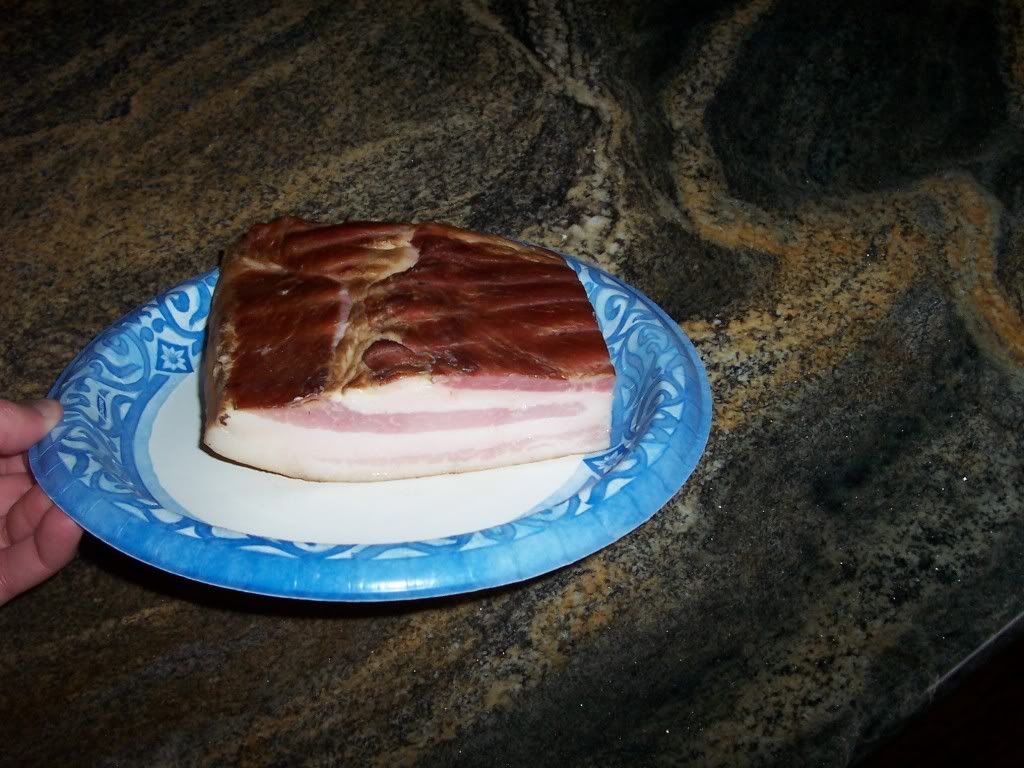 Big thanks to Third eye, Strip Steak, Nova Bill, And Jeffersonian. for the inspiration.
Mike.