I used the syringe and stopper I got from WileECoyote and lit my egg using 91% alcohol and it worked easily and before I could say WileECoyote I had a bed of coals.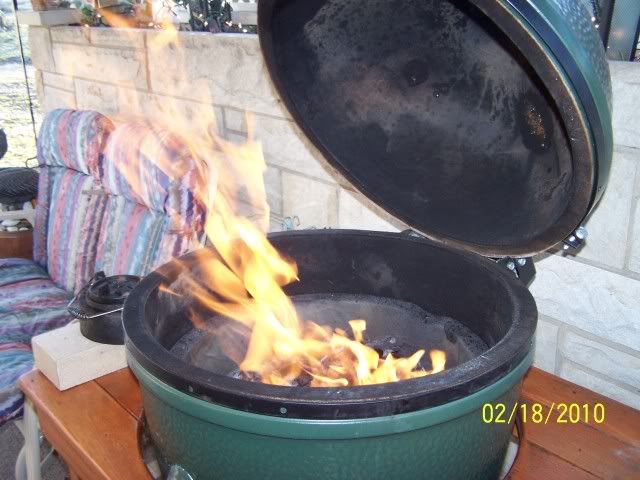 I went ahead and set my plate setter in there with the foil lined drip pan on the green feet. I stabilized at 350° and got two fuji apples ready for baking.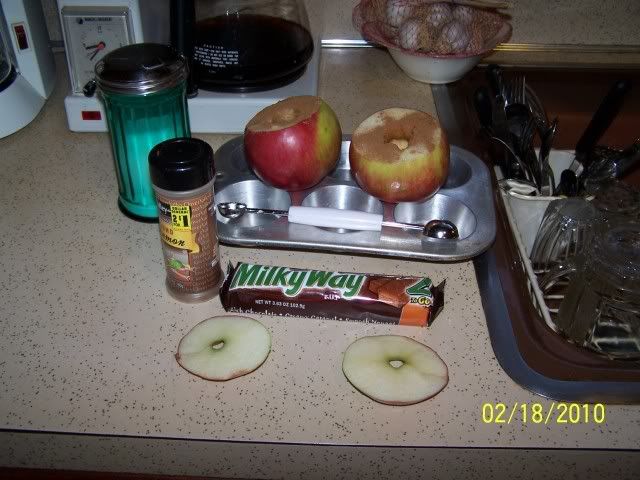 I used my melon baller and some cinnamon and sugar and a milky way bar.
I checked them in 40 min and they were still very firm.
I checked again after 1 hour and found them at 210° and very done.
This is very good and I will have to do this more often.