I thought Feb 6th would never get here...that was the first chance to egg a 1.5# chunk of the standing rib roast that I aged for 35 days in a Drybag. Results? WONDERFUL, TENDER, DELICIOUS to say the least!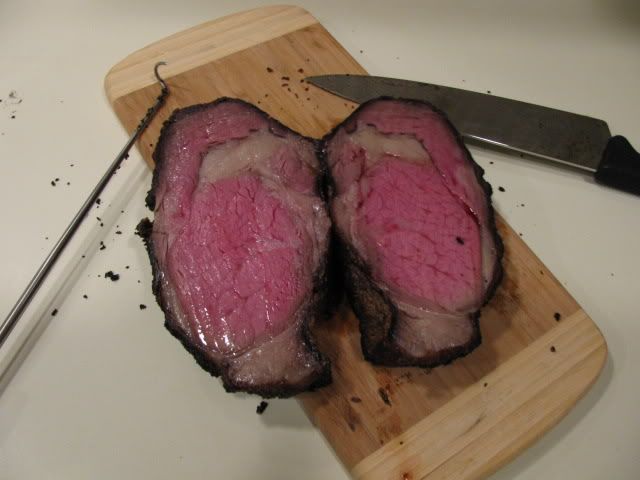 As for particulars I hot tubbed it for an hour, then rubbed it. Internally it was 85° when it went in indirect at 300° dome. When it hit 125° I removed it plus the top grill so that the cast iron already sitting on the spider could get on up for the final sear. Soon it hit 600° and the rest is history.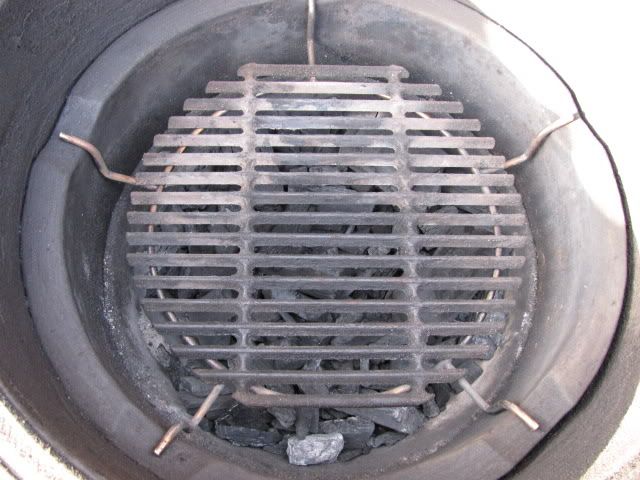 I have 3 more of these in the freezer -YIPEEEEEEEE!
L, M, S, Mini
Ron
Dunlap, IL