OK...So it was one of 'those' nights! We decided to use up the leftover prepped food from Bibimbap the other night, and use some Char Siu chicken instead of beef....and I had NO intention of posting this evenings meal. However, the events of the evening changed my mind.
I got the egg fired up, and it needed some more lump. So, I broke into a new bag of Royal Oak, loaded the Egg, and got the temp stabilized at 500* or so. It was burning clean, so I put our stone bowls on to pre-heat. Gave them about 25 minutes, and opened the egg to start grilling off the chicken. When I put piece number two on....this started: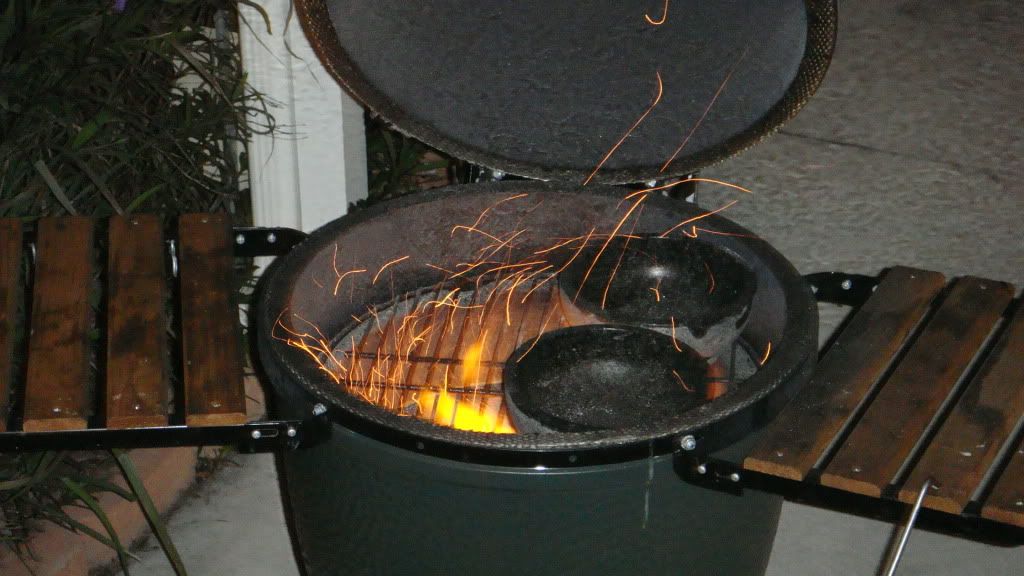 So I pulled the chicken off, and set it aside until the fireworks subsided. :blink: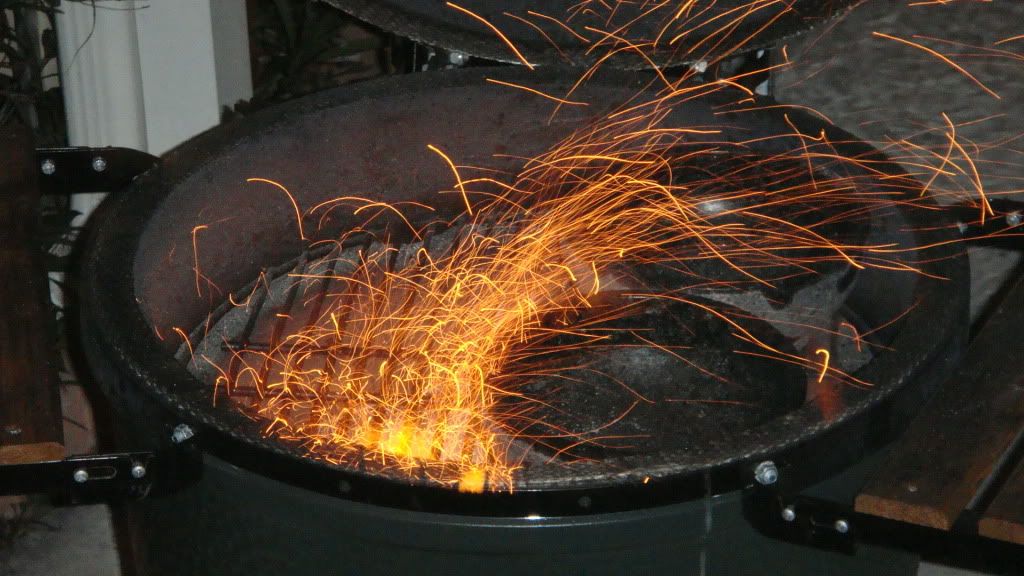 And it got worse!! This is about 20 minutes in to the show!!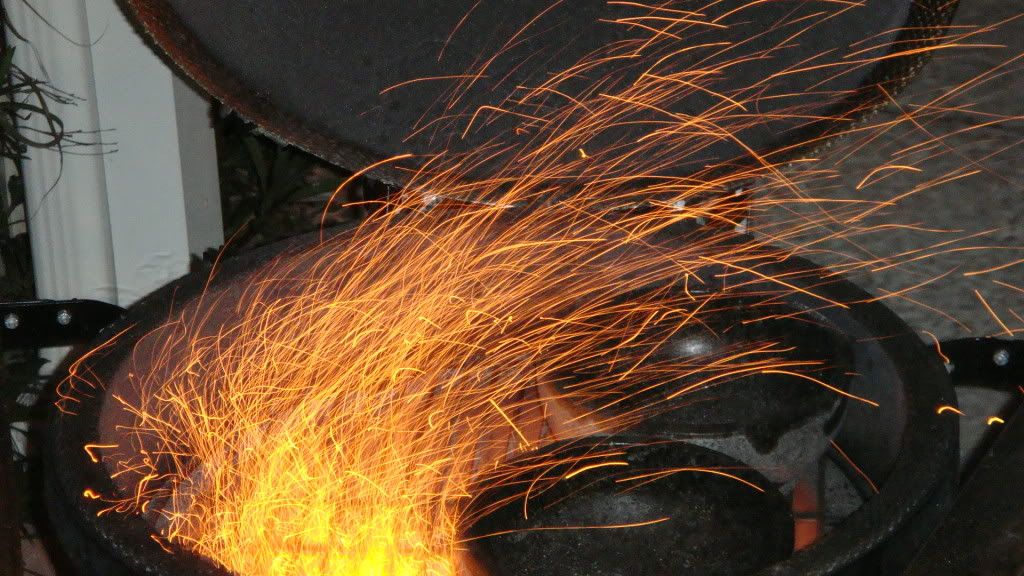 (notice the stone bowls.... :( )
Well, Bubba Tim to the rescue! I removed the bowls, they were good and HOT, trust me! He broke up the large lump pieces that were sparking the worst, stirred the lump, and a few minutes later, we were ready for chicken again.
Great to have an Eggsperienced Master in the house!!
He saved the meal for sure...or at least helped keep the meal at a reasonable hour! That lump looked like it would spark for hours! :S
So we put the bowls back on, grilled off the Char Siu Chicken, and we were set for another nice dinner....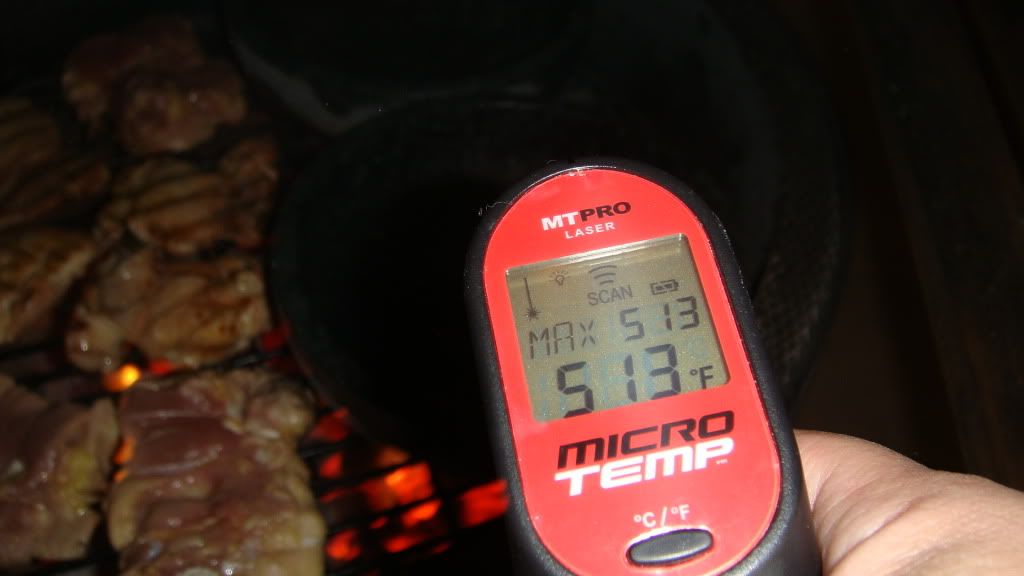 Bowls are more than ready!! :evil: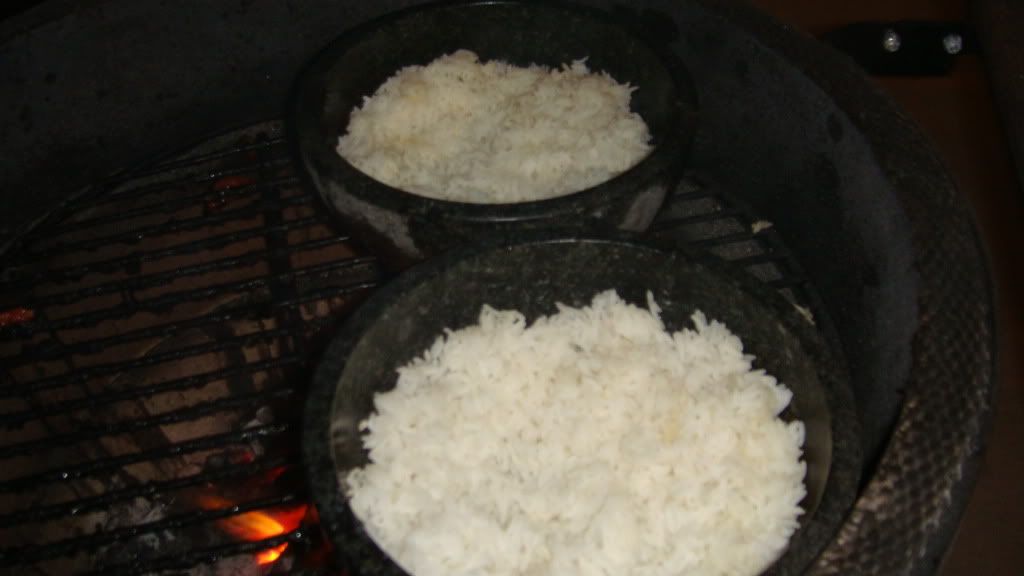 Rice is in and sizzling away....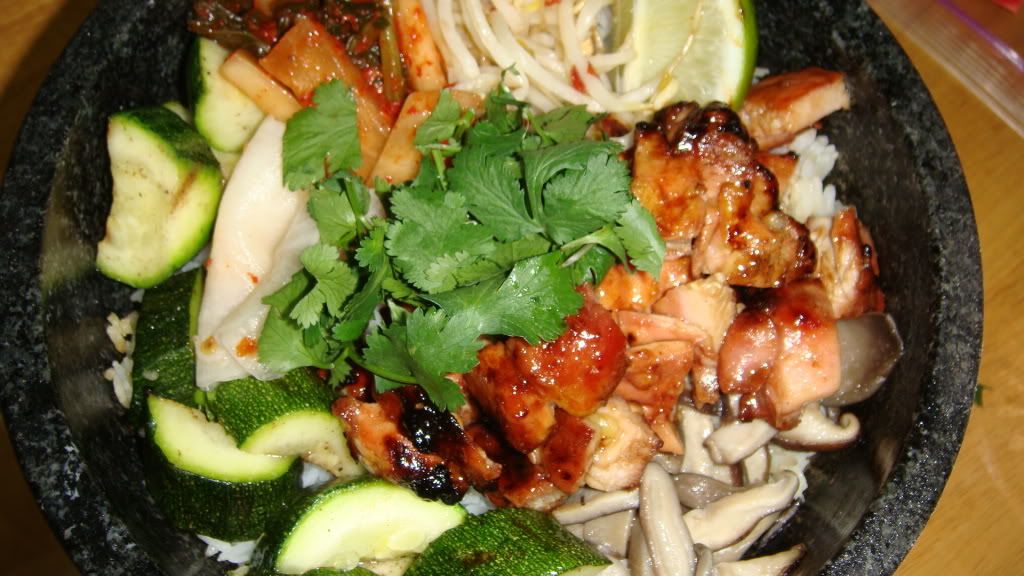 And dinner was great!
As for the runaway Egg....since we were afraid we were going to burn the house down with our fireworks show, we moved the Egg to the driveway. :huh: As we waited for the rice to crisp up really good, we were sitting on the porch and heard a "clink". There was our Egg....Rolling down the driveway and into the street! :S :pinch: The 'clink' was the third hand falling off the mate! The Egg was completely in the street, VERY hot, and we are VERY lucky there wasn't a car coming! :blink: (cuz Tim probably would have killed anyone that hit our Egg.... :laugh: ) It was a comical end to a rather bizarre Egging evening.
Thanks for looking! Happy Eggin!