I did not cook any of this meal on the egg. But I thought I would share what for several years now has been a winter time favorite at my house. We eat until we are stuffed and then I container up the rest and in to the freezer for quick hot meals later. Anyways, enjoy!
First I season 6 Chicken Breasts with Salt, Pepper, and Cayenne...
Then brown the breasts in the soup pot (20qt) with 1 stick of butter...
Once browned add 300oz. of Swanson Chicken Broth and poach the chicken until done. Pull out the chicken and shred...
Once the meat is added back you then add the rest of the ingredients. Onions, Cilantro, Celery, Rotel, Garlic, Salt and Pepper...
After cooking several hours, you can serve with Monterrey Jack cheese and Tortilla chips...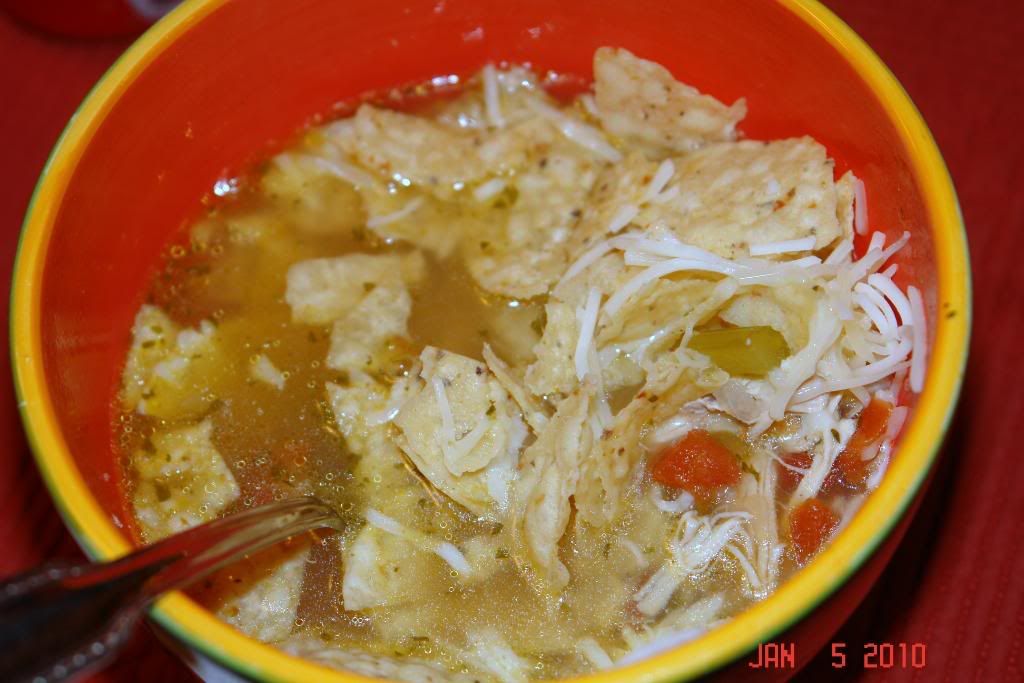 I hope you guys enjoyed the show. See Ya!
This is the greatest signature EVAR!