In the last two weeks four of my barbecue type e-mails asked almost the same question....
"Hey thirdeye, what do you with your ashes"?
I guess this is one question that doesn't come up that often on the forums, so I thought I would throw it out here to see what other folks do with theirs....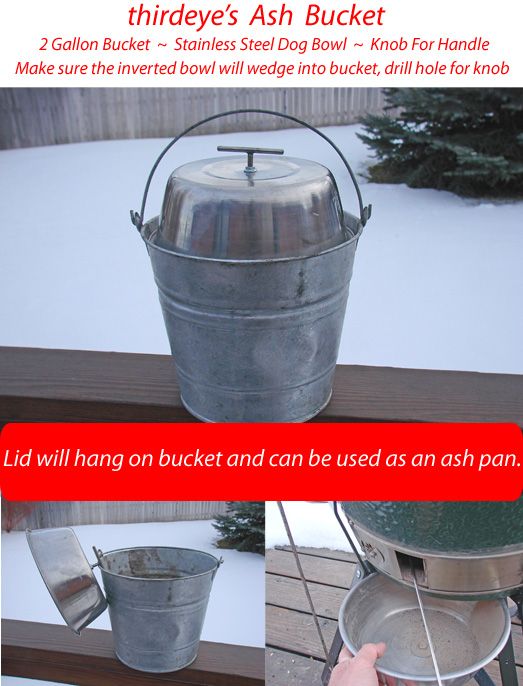 Here is my solution. It's your basic bucket from the hardware store, the lid is a stainless water bowl for dogs, and my knob is homemade (but any good home improvement store will have a knob section). Total cost around $15. At one point I was going to put some kind of double bottom in it, but it's not like I'm cleaning glowing embers out of my cookers. I scoop the ashes into the bucket, and seal it with the lid for a couple of days to make sure they are dead out.
Happy Trails
~thirdeye~
Barbecue is not rocket surgery