I ordered the BGE extra long cypress table for my large egg. Thanks for those that gave me advice on staining and finishing.
I stained it with a MinWax stain called "special walnut". I then coated with MinWax Spar Urethane semi gloss...sanded with 200 grit...and repeated. I applied a total of 4 coats of the spar urethane...and the cypress grain looks far better than I had expected.
I put the table together this morning and put the egg in. I had a couple of really nice pieces of granite that I had previously used for a different purpose...they look great under the egg.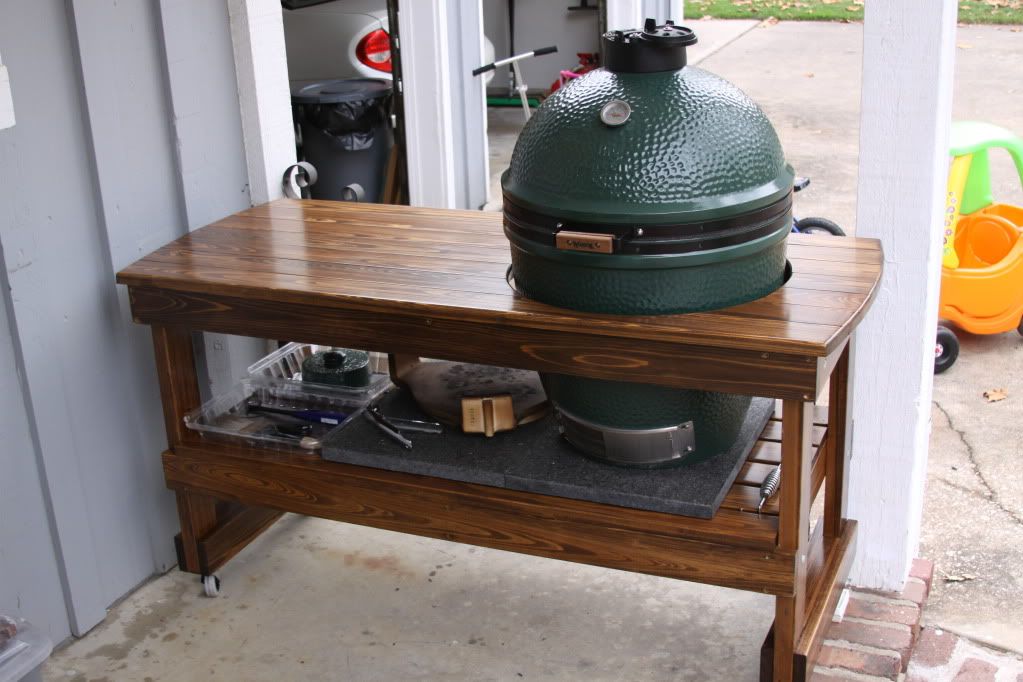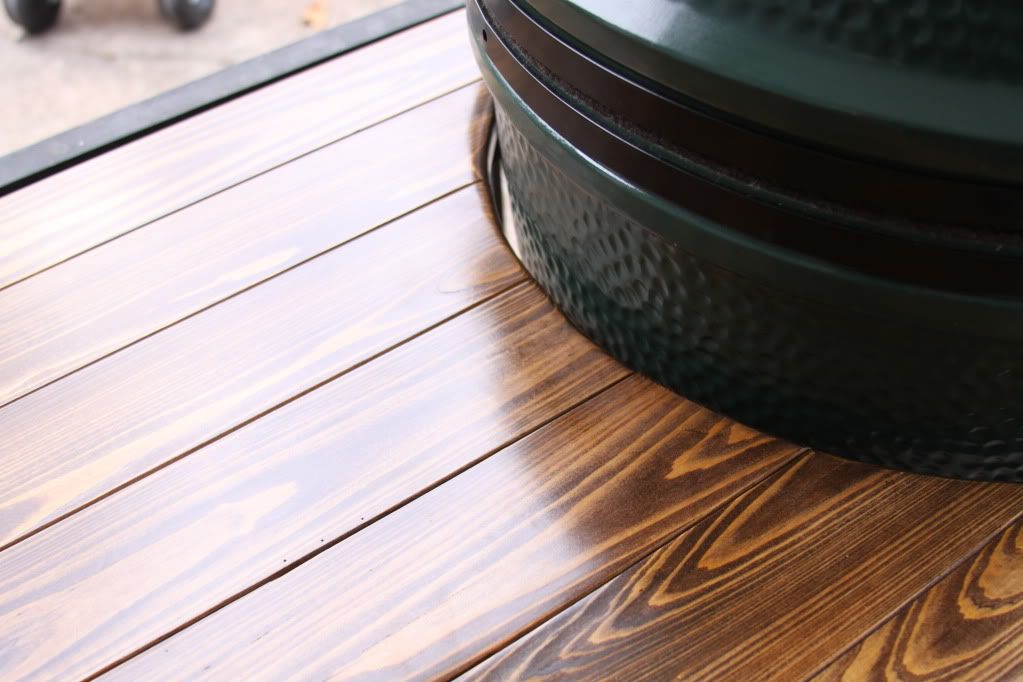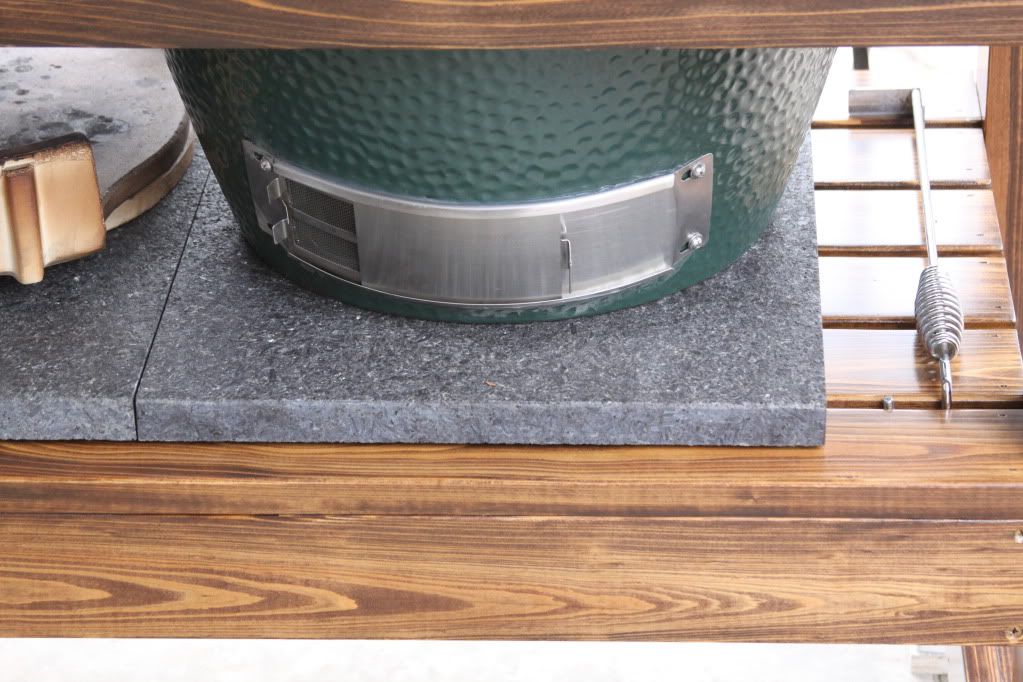 I have a one month old large nest and wood eggmates for sale. I also have a 3 week old large vinyl cover. I plan to sell all on Ebay unless someone here decides that they would like to purchase them. I'd like to get 50-60% of retail plus shipping.
Jason