This is the same bread Ross made a few days ago. Thanks Ross
http://www.eggheadforum.com/index.php?option=com_simpleboard&func=view&id=741371&catid=1#
I found the book online called My Bread by Jim Lahey.
http://www.scribd.com/doc/15270087/My-Bread-by-Jim-Lahey-with-Rick-Flaste
I mixed a double batch of the bread dough and let it rise for 18 hours so I could use an 8 quart dutch oven with and without a lid. After 18 hours I fliped out the dough and put it in a towel for two more hours.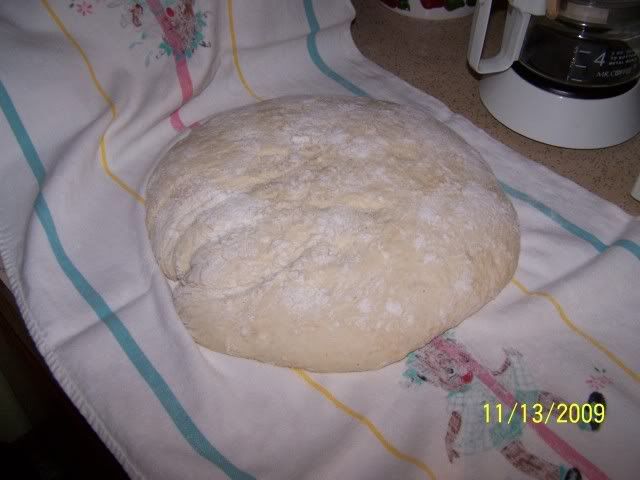 I had the large all cleaned out and full of fresh lump up to the fire ring. I heated the egg with the platesetter legs up and bge feet under the 8qt CIDO and lid to 475* for one hour before baking the bread.
After Twenty hours of rising I floped the dough in the CIDO for thirty min with the lid on.
I used a Large CI skillet for a lid. After baking for thirty min with the lid on I took the lid off for fifteen or twenty more min. Then I fliped out the bread to a cooling rack for one hour.
I used my raised food grate for a cooling rack.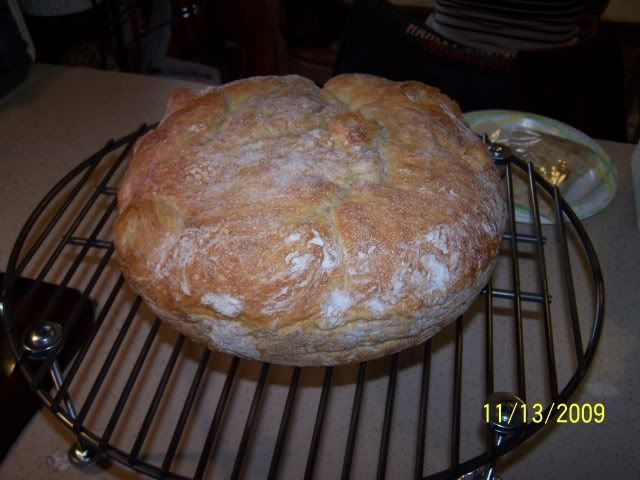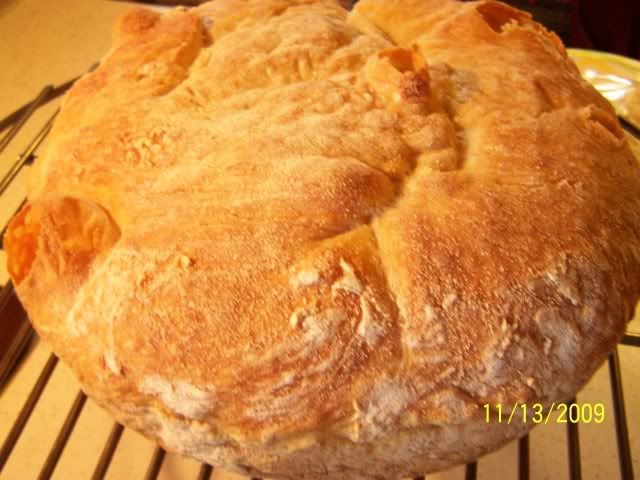 I think this is very good bread with some sweet butter on it or anything you can think of.