Bubba Tim decided I needed a nice Egg'd meal after a tough week of work in the Dominican..... He came home from the Market today with a very nice, 3 rib standing roast. :woohoo: Tim showed me a couple recipes he found while I was away, and we decided to combine the recipes a bit and try something a bit new for a rib roast....A true salt crust. (done it on fish, etc, but this was a first on a rib roast).
So here we go......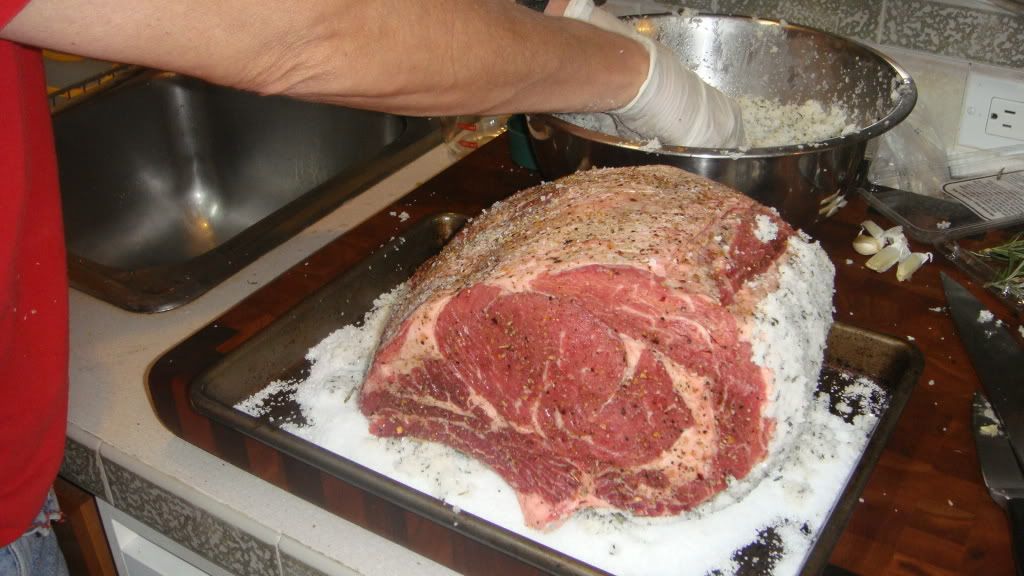 Seasoned up with some steakhouse grinder seasonings....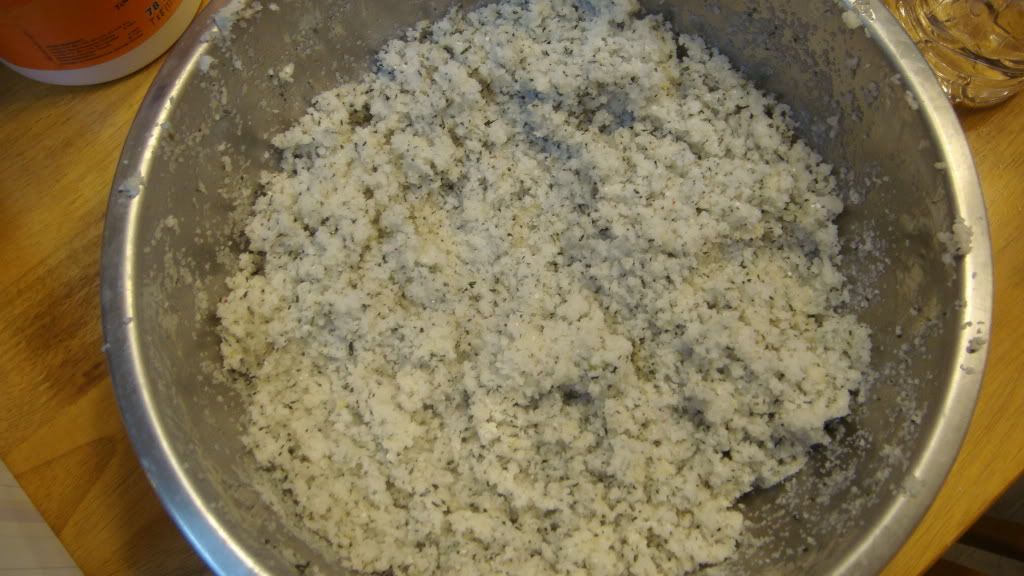 The salt crust ready to go....(5 cups kosher salt, finely chopped rosemary, thyme, and garlic....fresh cracked Indian River Rainbow Pepper (thanks Richard FL) and egg whites from 5 eggs
Putting the salt crust on....it's about 1/2" deep all over.....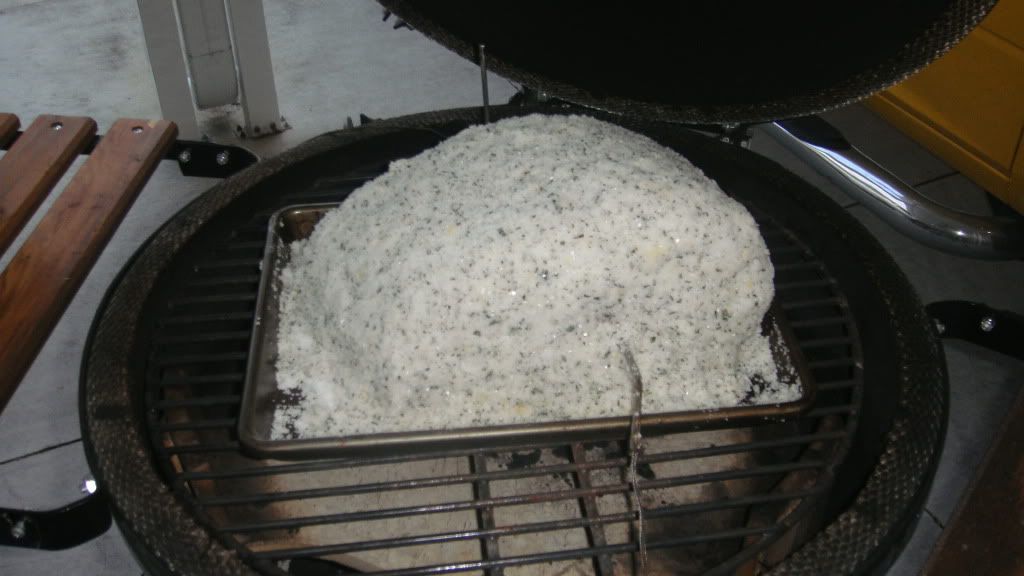 Onto the Egg.....indirect...stabilized at 325*....bumped up to 400* for 5 minutes, then shut back to 325*. (took about 35 minutes to get from 400* back to 325*)
Pulled at 122*.....expecting approx 10* increase during the rest....and it did not disappoint. Rested about 25 minutes to an internal of 132*. (the salt crust I am sure helped retain some heat...we did not use a foil tent for the rest). I do wish I allowed a few more minutes for the rest....lost a bit more juice than I am used to....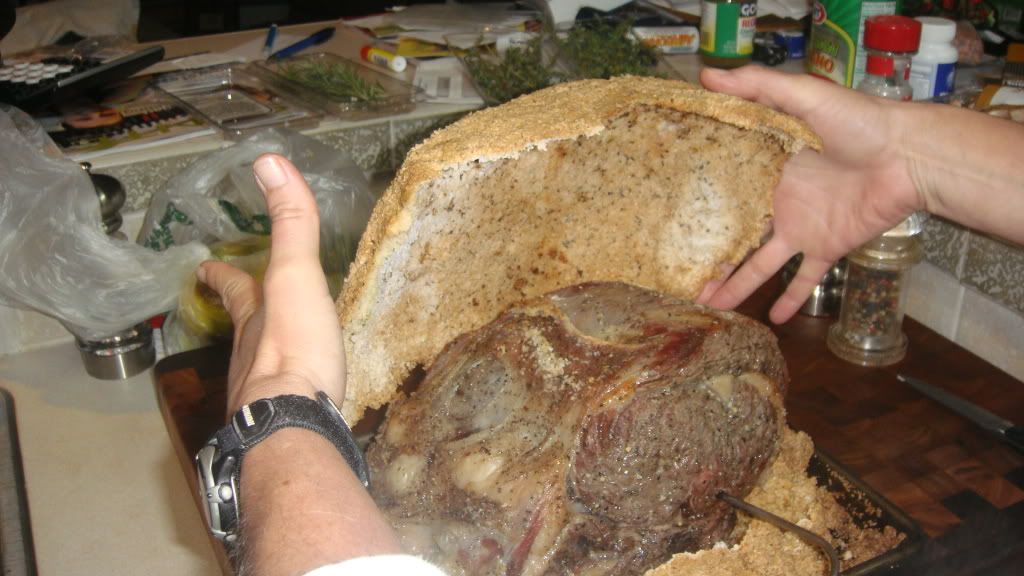 Salt crust comes off....Yes...nearly one piece!! Internal temp now 132*.....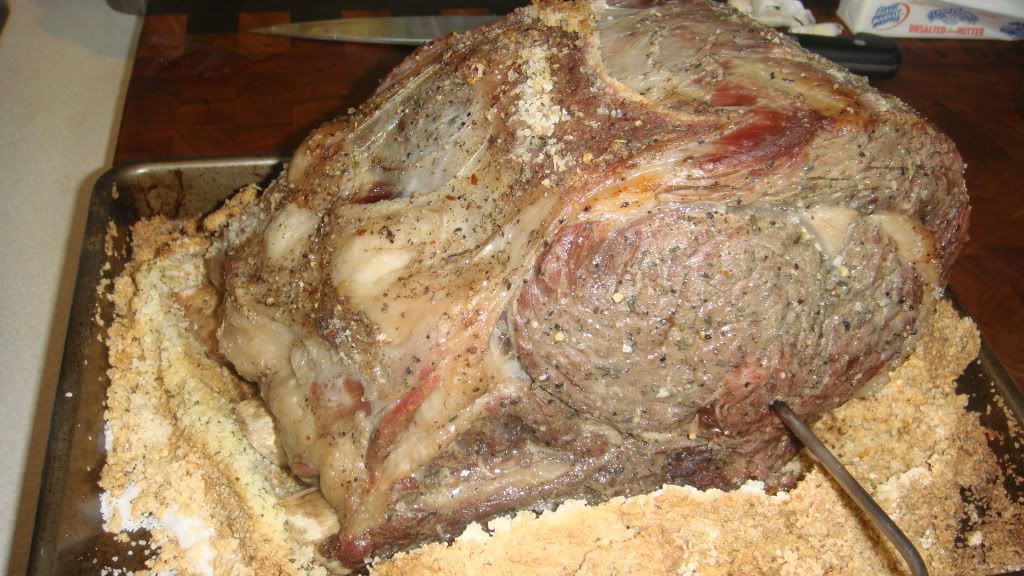 Then lifted out of the salt crust on the bottom... and yes, it came out clean...no salt residue....
Cut from the bone.....(served the bones on the side for gnawing...lol)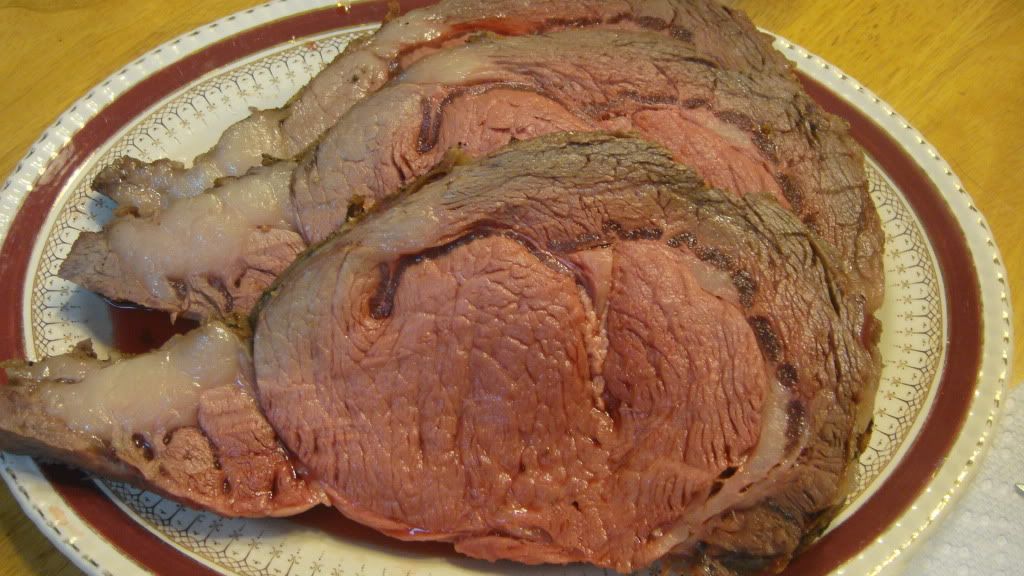 Sliced into nice 1/2" slices....and ready to eat!!
It truly was perfectly cooked. Super moist, but we both admit, we were surprised that there was not more of a salt flavor left behind. :huh: It was fantastic though.....it sure is good to be home!! :woohoo: :laugh:
Thanks for looking!! Hope you enjoyed!