Left home alone this afternoon with a pork loin ... so I decided to experiment. Took 1/3 of a 7lb loin and gave it a spiral cut so it was a little over 1/2 inch thick and laid flat. Seasoned with some of my left over rib rub ... added a layer of salt/pepper/white pepper/ground rosemary on top of the rib rub ... then sprinkled with some fresh ground coffee. Added a mixture of sautéed mushrooms/spinach/green onions/red pepper flakes/mozzarella cheese. Wrapped it up, added same dry rub mixture outside that was inside.
Slow smoked for an hour ... direct at 215 deg with applewood for smoke. After one hour, cranked the cyberQ up to 350 to finish with internal temp of 140 ... rested for ten minutes for final temp of 152 deg.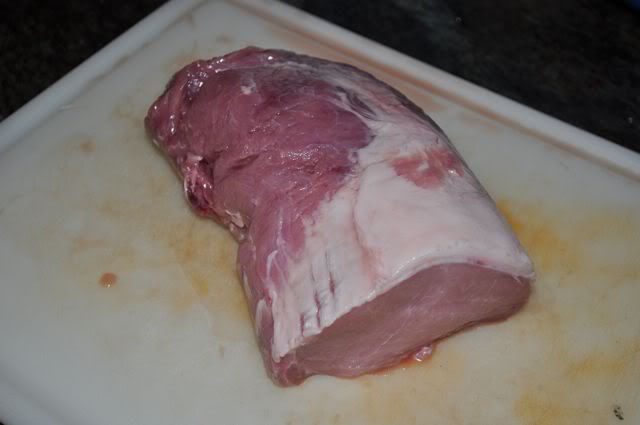 Chunk of loin
Cut and ready to season (next time I'll go a little more thin)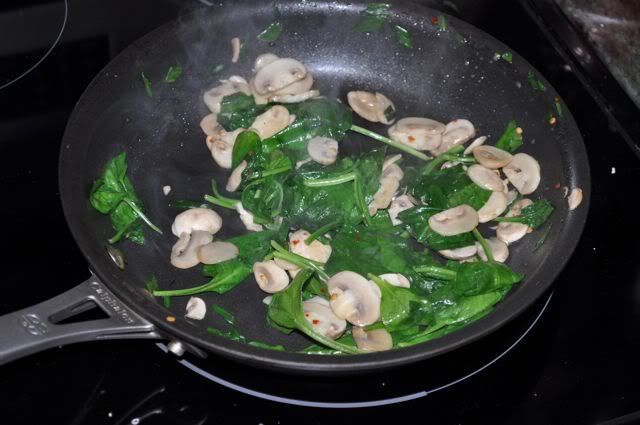 Mushroom and spinach mixture.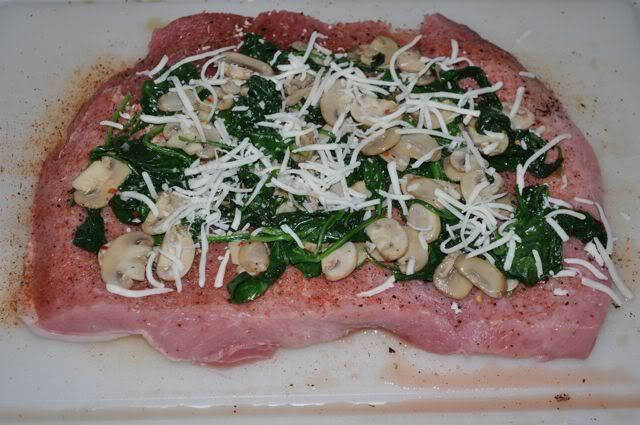 Ready to roll
Ready to smoke
140 internal, ready to pull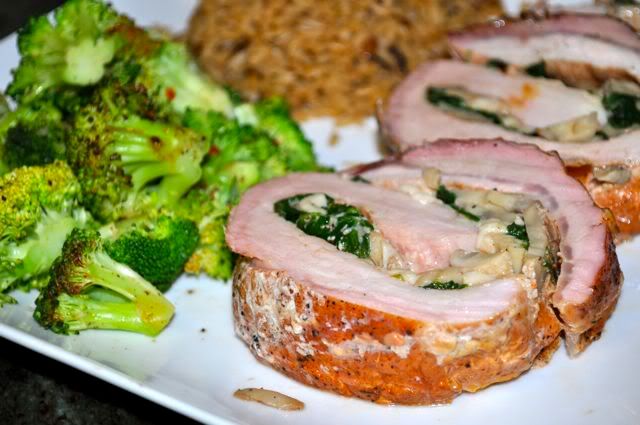 Plated with broccoli and rice ... charred up the broccoli on the egg after pulling the pork