We had a hankering for a nice prime rib meal last night and lots of it at that! So...I picked up this 2.5# 3" thick chunk. Kinda looked purdy huh?
After hot tubbing for 55 minutes I rubbed it with a favorite home made concoction, smeared with mustard and put it in the egg at 325° dome.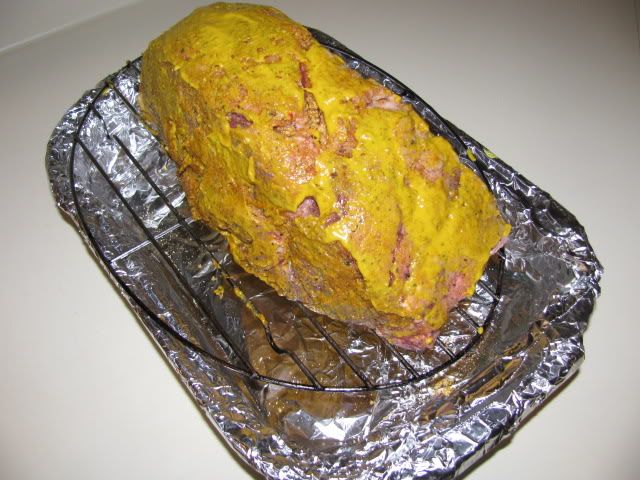 After 70 minutes or so it had reached 125° internal so I then did a reverse sear at 625° for just a few short minutes and got this brown nugget.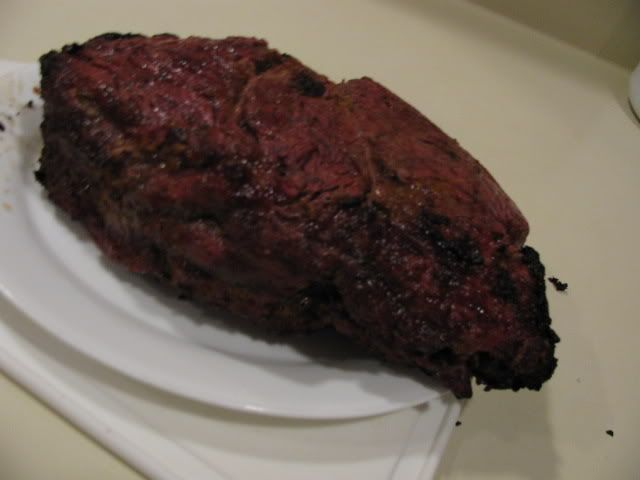 After a 5 minute rest my sharp knife revealed this nice medium rare thoroughly cooked prime rib!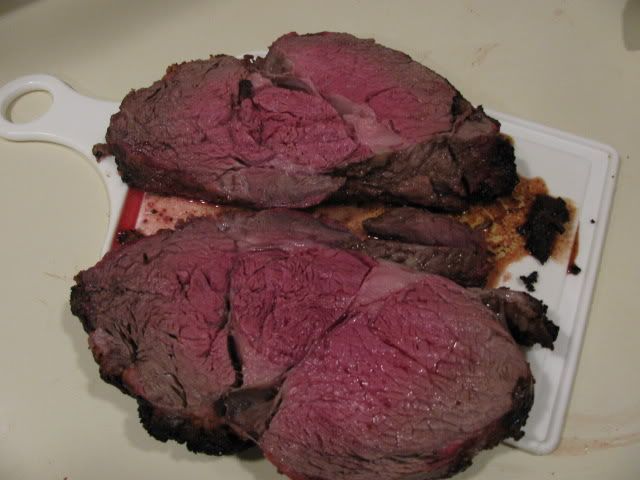 Needless to say we pigged out on the beef!
L, M, S, Mini
Ron
Dunlap, IL