Va Tech kicked my poor Canes butts... :sick:
but we ate well today....here are a few pics
some wings
In some wing sauce
I also cooked 1/2 of a beef clod we bot at rest depot. I used Swiriburn (Chris) cajun Roast Beef recipe. It was delicious.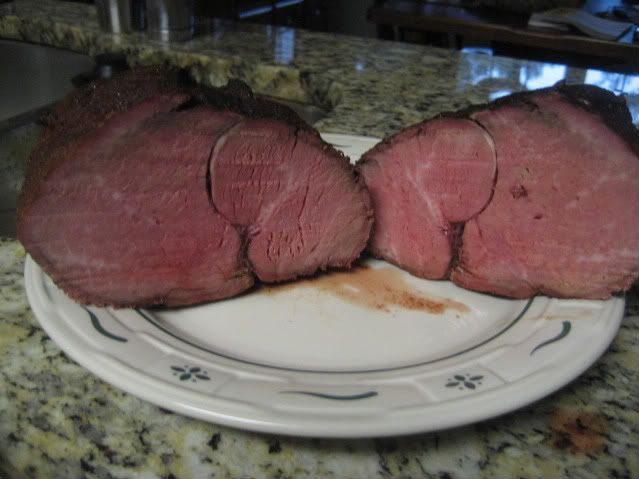 We sliced it with our slicer...notice Ginny's Canes shirt...
:P
Cooking the sammies
watch out OU the Canes are coming for you now.... :cheer: