Fest is over and we're pretty tired, here is some more shots of today's activities.
Desert Filly and ClayQ by Clay's beautiful mini table.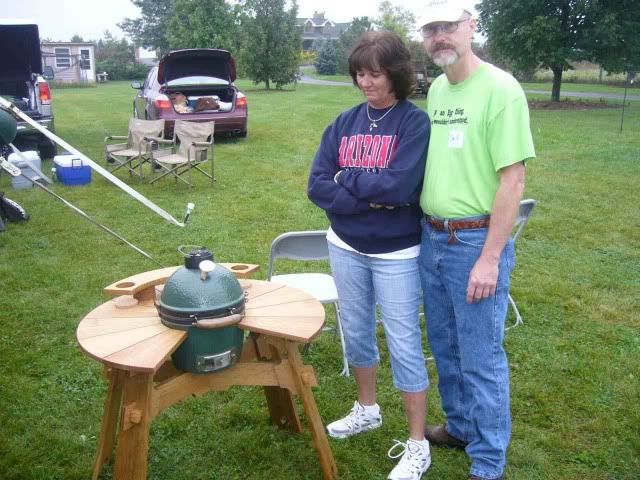 Rick's Tropical Delight made an appearance.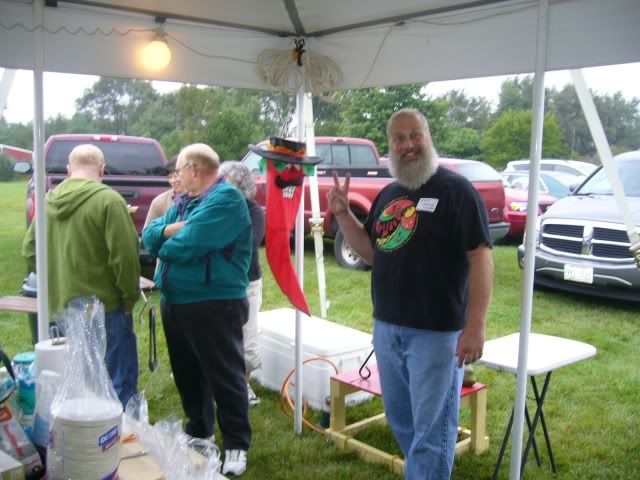 Mollyshark's husband Alexshark.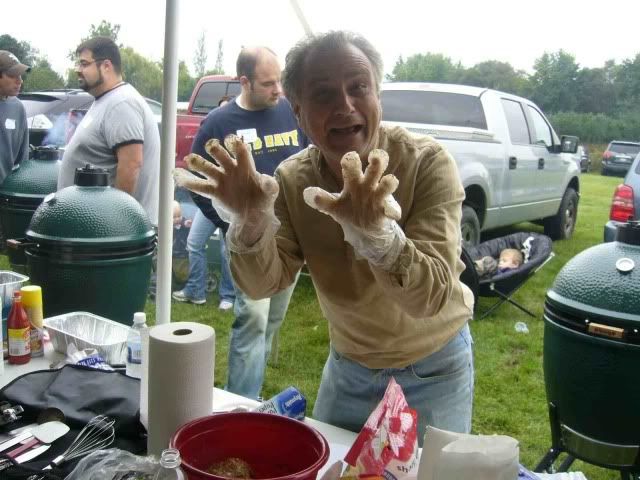 Lotsa tacos, they cooked 40 lbs of skirt steak.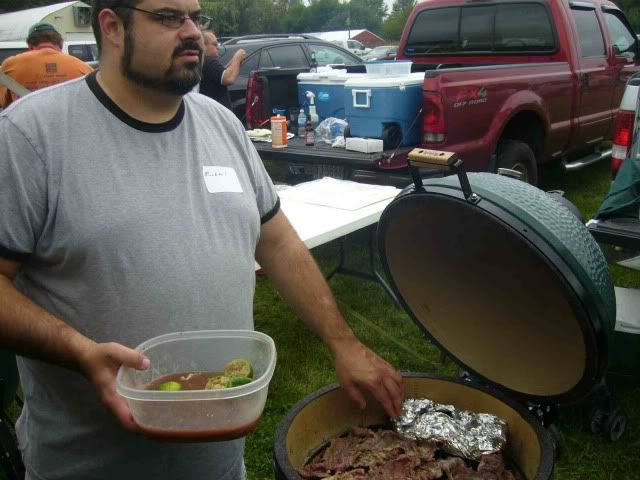 Lotsa homemade sausage too.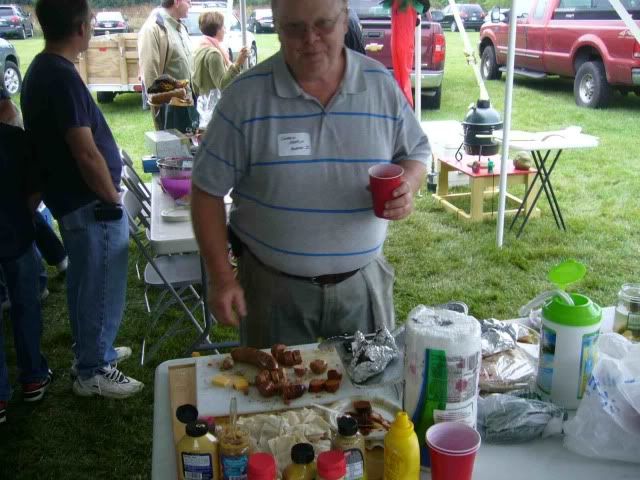 Filly enjoying a soda.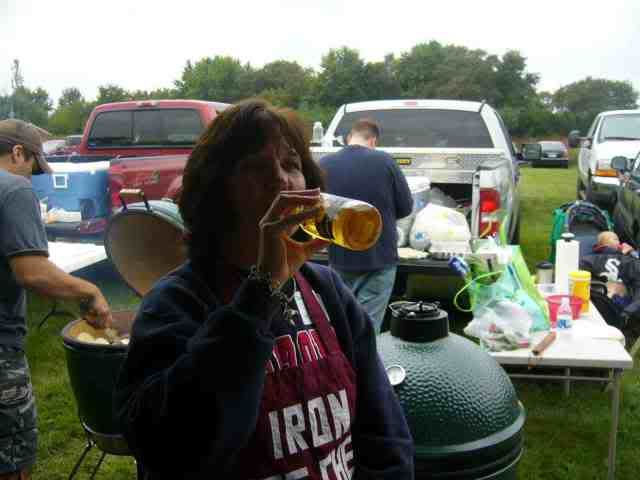 BobbyQ's surprise birthday rum cake.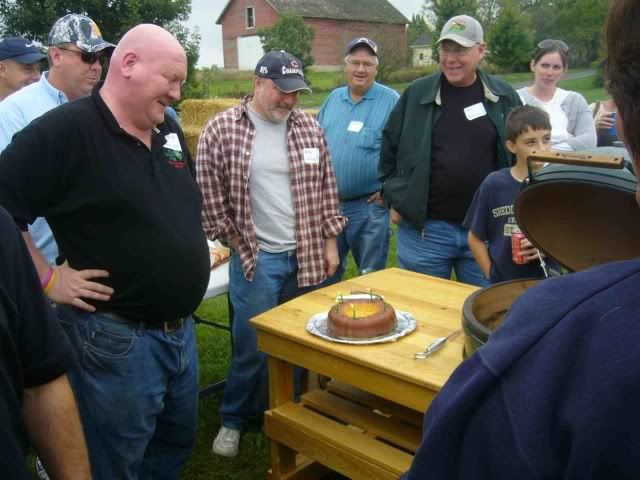 Rick with some bananas flambe.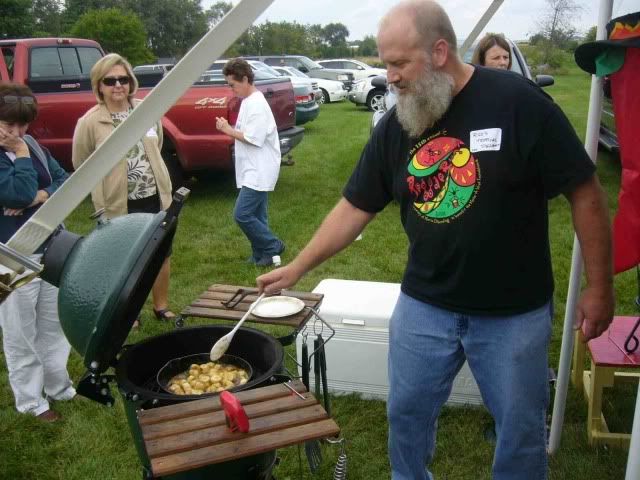 Shot of the tent.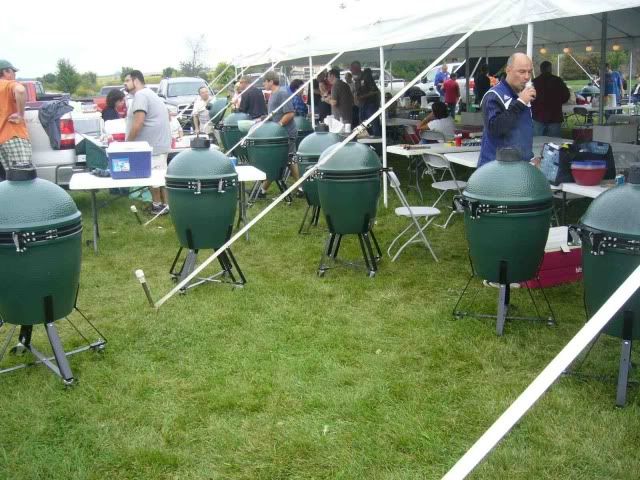 Laurel and Daryl made a lot of chocolate chip cookies.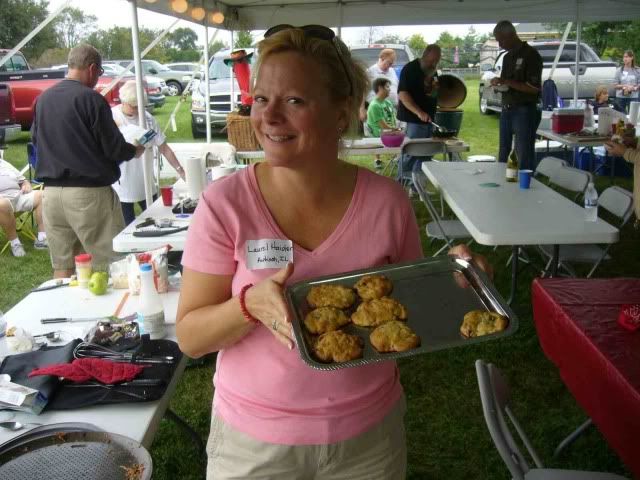 All in all a good time was had by all and better yet the rain stayed away. -RP