Note this is a long post, but I hope a helpful one.
Today I spent over an hour fighting the BRAND X retractable snorkel vacuum that I bought with the Drybags for dry aging primal pieces of meat at home. I had already been tipped off by AZRP that getting the air out like shown in the video is next to impossible and it's easy to burn through the bag. Additionally the snorkel causes the bag to collapse long before all the air is drawn out. To over come that problem I cut 4 pieces of rigid 3/16" OD plastic tubing into 2" lengths. Then super glued them into a raft thus 2" x 3/4" like this. Note the silver snorkel's relative size to my raft.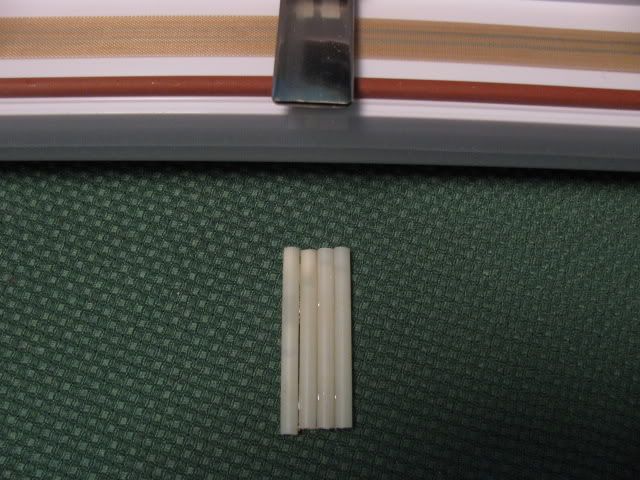 For sanitary reasons I sterilized the raft in boiling water.
Then I proceeded to have the fight with the vacuum. Later out of frustration I got out my Foodsaver and managed to get some seams sealed but kept fighting the Brand X to the extent I had to trim the bags twice and was really having trouble and eliminated the raft (this time). Finally I thought enough was enough - so there's going to be air in it. An hour later I checked the bag and the whole end was open!!!
So I pitched that $5 bag and got out a new one, but practiced on the old one and found the Food Saver made a far better seal than the Brand X. So I did the diagonal seals with the FS but inserted the raft in the throat for the final Brand X air extraction. This time I swear I got all the air out like I was supposed to!!! Just to be safe though since I had the room I sealed the end with the Food Saver again anyway!
Look at the shine on these front and back pictures. The bags are like a new skin on that 12 pound New York Strip primal. I can't wait for 21 days to go by to try the results!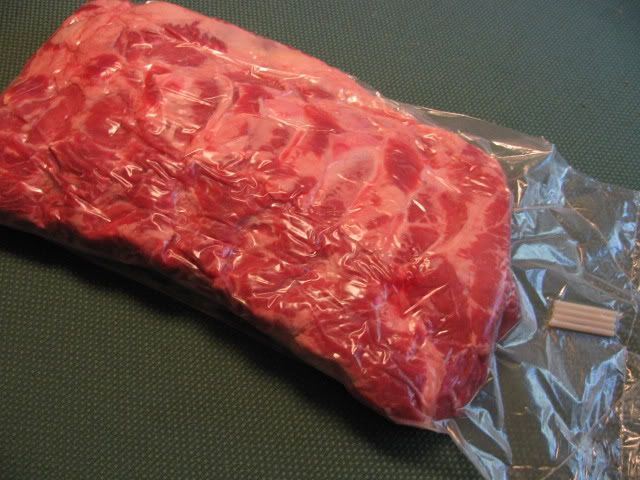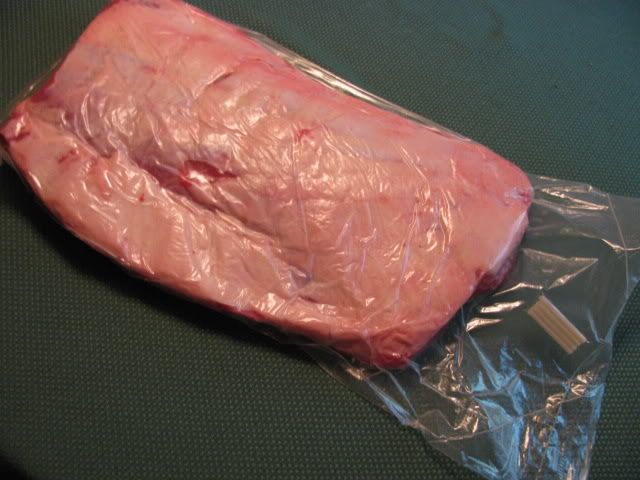 L, M, S, & Mini
And oh yes...also a 17" BlackStone gas fired griddle!
Ron
Dunlap, IL
Re- gasketing AMERICA one yard at a time!