Today's cook includes pulled pork, mirai sweet corn, garlic bread, and baby back ribs. Did a little taste test with Blue Hog, Sweet Baby Rays, and Two Fat Guys. Did not have any carnivore on hand.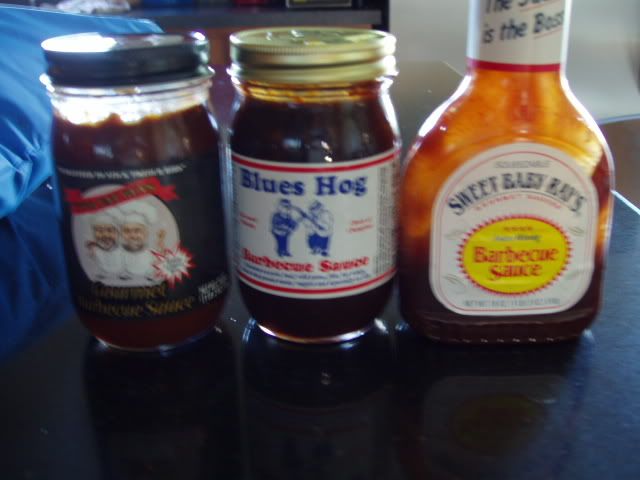 Pulled pork finished, add more lump and add the baby backs. One slab had Blue Hog, one slab Two Fat Guys, and the smaller pieces Sweet Baby Rays.
Finished spread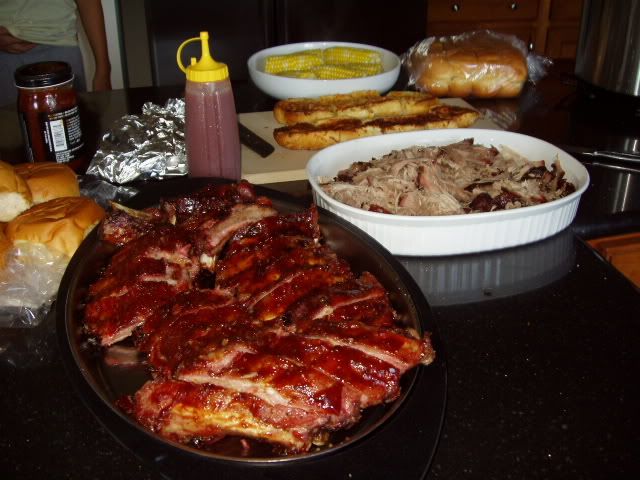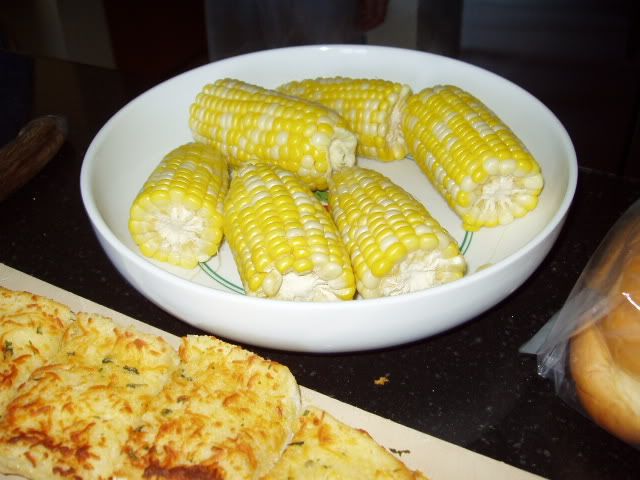 Pics of the Mirai corn. Just came into season. Between the bbq sauce, everyone liked the Two Fat Guys the best; all were good though.