OMG, fellow Eggheads, what an drinking and eating fest this was. LC, Egret, Pat, Faith and myself, landed on Thursdays to start and set up. Friday came with a bang! :woohoo: :woohoo: :woohoo: PBM, Jupiter Jim,Fieroguy, Paul, Richard and a bunch of other Eggers that I can't remember through my Gin induced fog right now, had an food-a-eating-ton. I can't even start to tell you what all we ate. The first slide show is the meet and greet.
This slide show is the Mini Fest in action and it is still going. BTW, the meet and great ended at 0400 Sat morning.
Most notable pic was the Naked Egger, aka, Hungryman.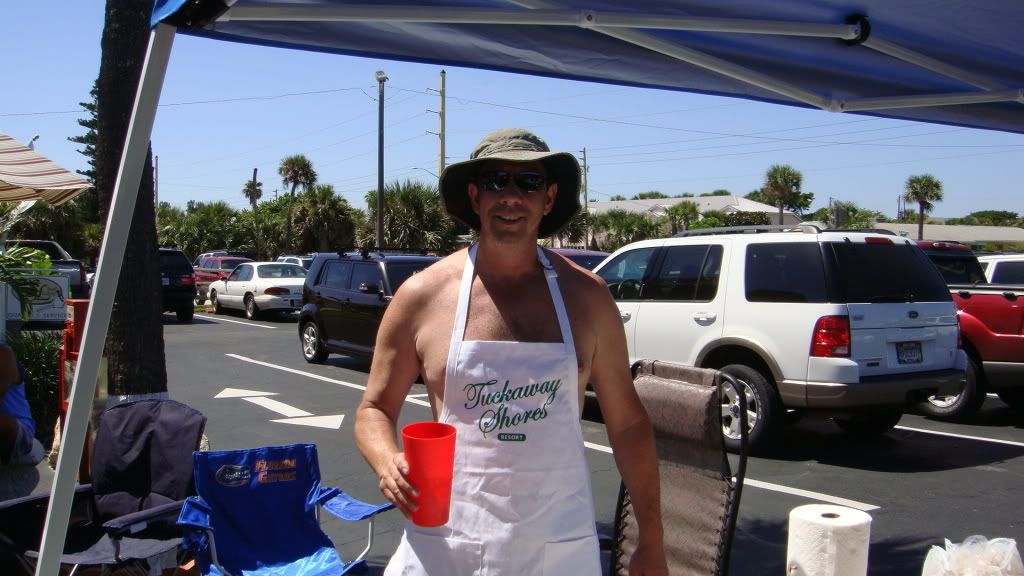 We are still going strong but I thought I would post these pics before I fall flat on my face. More stories and pics will be posted later by more attendess. :woohoo: :woohoo: :woohoo: :woohoo: :woohoo: :woohoo:
SEE YOU IN FLORIDA, March 14th and 15th 2014
http://www.sunshinestateeggfest.com
You must master temp, smoke, and time to achive moisture, taste, and texture! Visit www.bubbatim.com for BRISKET HELP