to the Florida Mini Fest that is. I thought that I would get a jump start and load up one of our larges and a medium in the back of "Big Yeller". Since I was alone, I disassembled both eggs and them reassembled them in the bed of the pickup. What do you think?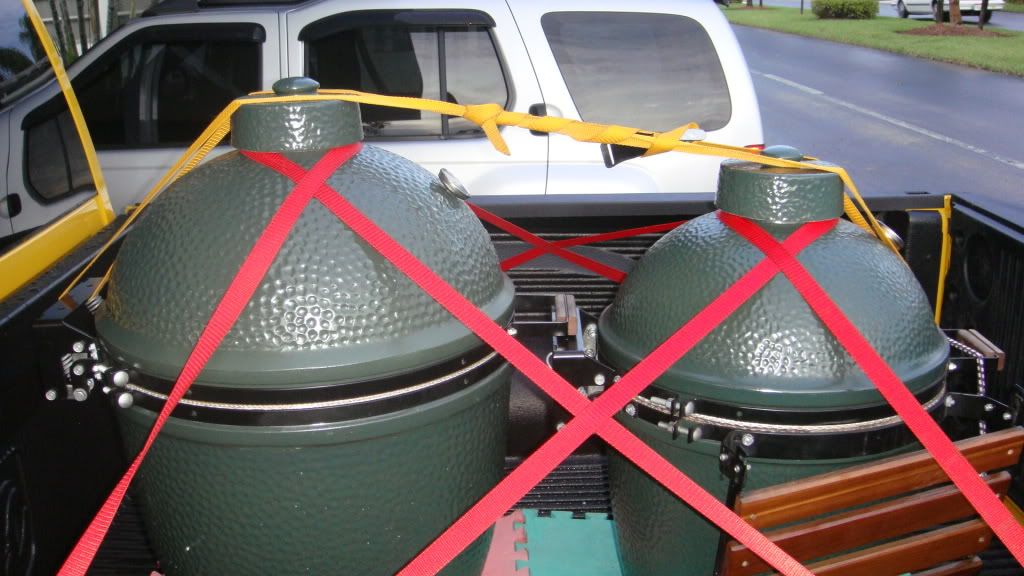 I road tested them to 95 MPH. Not a wiggle. :woohoo: :woohoo: :woohoo: :woohoo:
The final pack will come on Wed. Hope the suspension can take all the Eggsesories!
:woohoo:
SEE YOU IN FLORIDA, March 14th and 15th 2014
http://www.sunshinestateeggfest.com
You must master temp, smoke, and time to achive moisture, taste, and texture! Visit www.bubbatim.com for BRISKET HELP