We're feeling pretty super, how about you? The big game is fast approaching, and while we love football, we love an excuse to invite people over and cook even more! You too can cook like a champion with recipes from
Dr. BBQ's NFL Gameday Cookbook
: Grilled Tuna Sandwiches from Seattle and Baked Brie from New England. Who's going to win? You'll have to cook both to find out.
The 17th Annual EGGtoberfest was amazing - here are the highlights 
Click Here
Rib membrane removal pictorial
Its been a while since I have posted this technique for membrane removal on BBRs. Since there are a lot of new people here, I thought I would re post it. Start by working your thumb and forefinger under the membrane at the middle of the rib.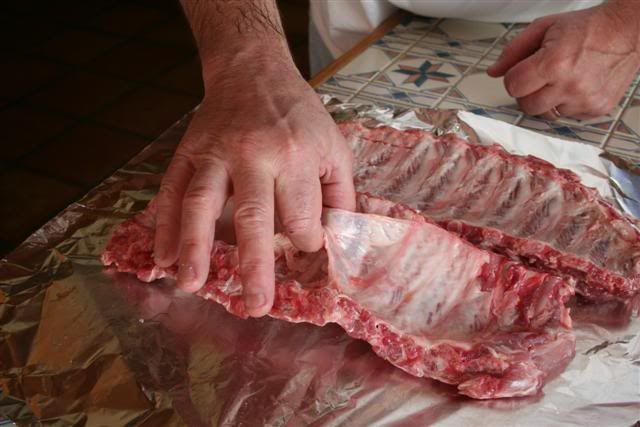 Then slip your other thumb and forefinger and pull outward equally with both hands.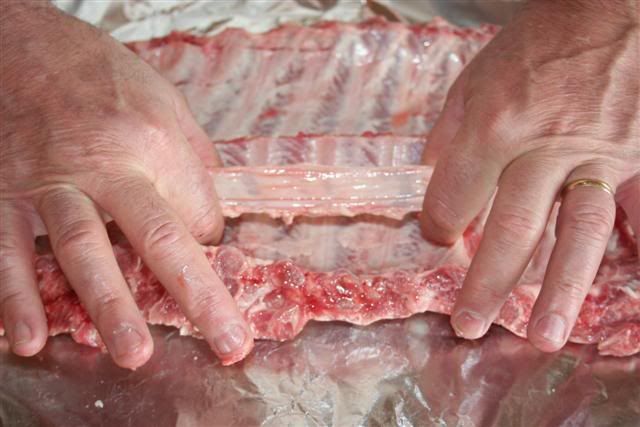 Continue out to the ends and you will find there will be no tearing and all the membrane will be removed. -RP