Picked up a sirloin and some small shrimp along with a baguette and fresh mozzarella.
Skewered Beef, Vidalia's, and Green Bell
Shrimp Skewers
Bread with home grown tom's, & mozz
And for fun a few Serrano Chili's, seeds partially removed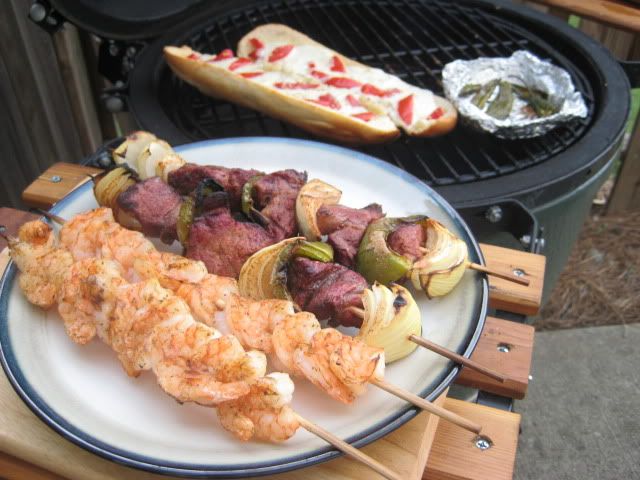 Plated with leftover pasta tossed with Parmesan & EVOO.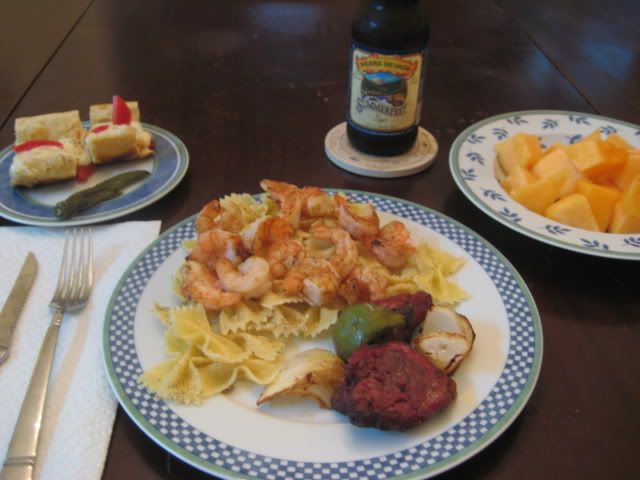 Everything was great. The Serrano's were AWESOME.