So, I'm out on the back patio trying to beat the black clouds that are rolling in to get dinner cooked. I get my large up around 300 and put some on sliced red potatoes mixed with EVOO, rosemary, garlic powder and salt. I closed the lid and it started sweating a bit, which I've noticed in the past and assumed that it was a bit of moisture seepage into the ceramic from the crazing on the glaze.
This is usually not much and stops. But after I finished the potatoes and let it rip for the burger sear, it started sweating more profusely. :ohmy: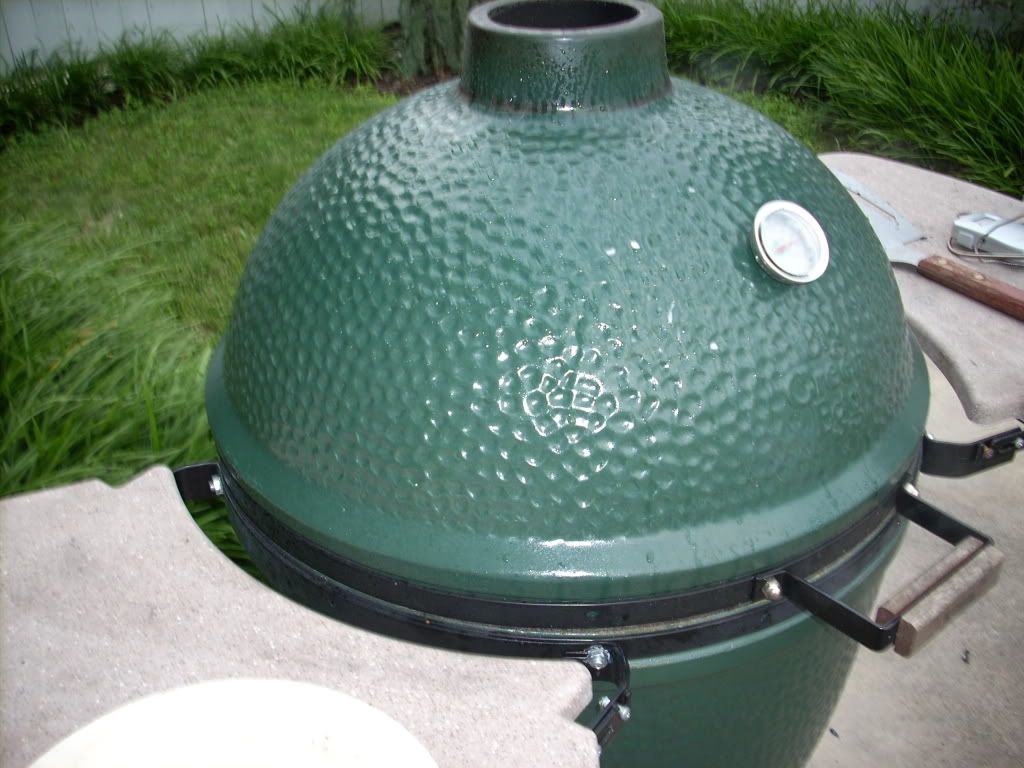 (You can see some of it trickling down the lip of the dome and some weird, almost foamy white spots between the flash reflection and the thermometer)
Also, there was some dark sweat coming from the back of the chimney (is that the right name for it?
)
What gives?