I finally found some colossal shrimp - 6 per lb.!!! This is a dinner plate:
I made a crabmeat stuffing using super lump crabmeat.
JLockart ingredient pic: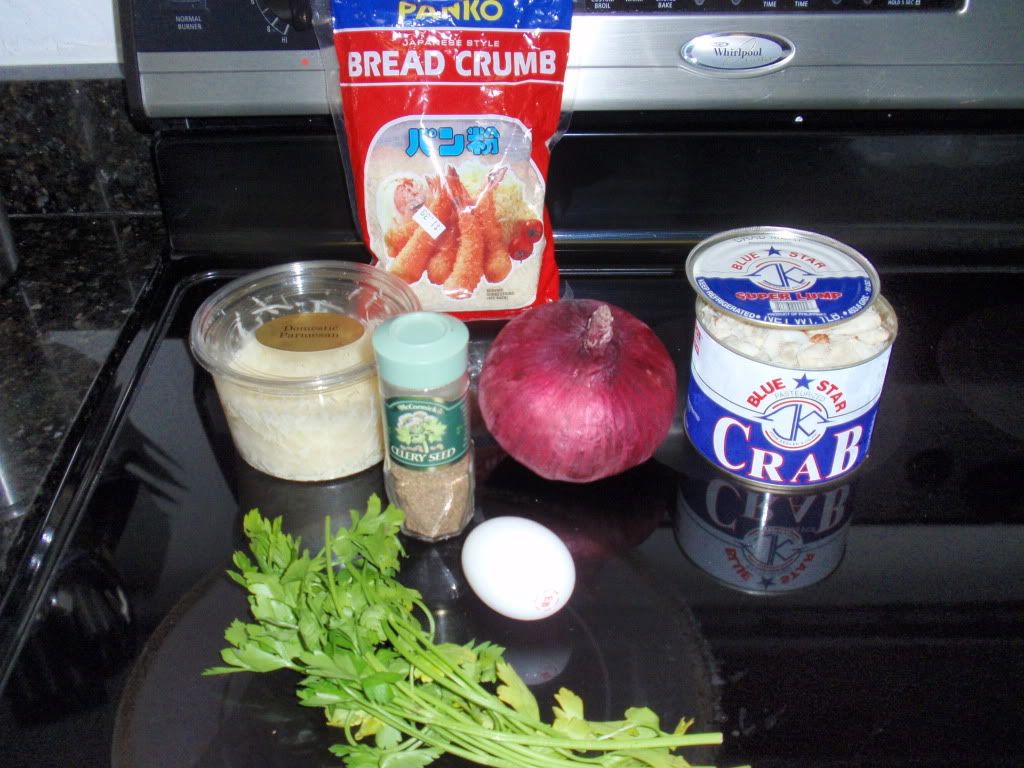 Crabmeat, onion, parmesan cheese, celery seed, tomatoe juice, panko bread crumbs, mayo, and parsley and some beaten egg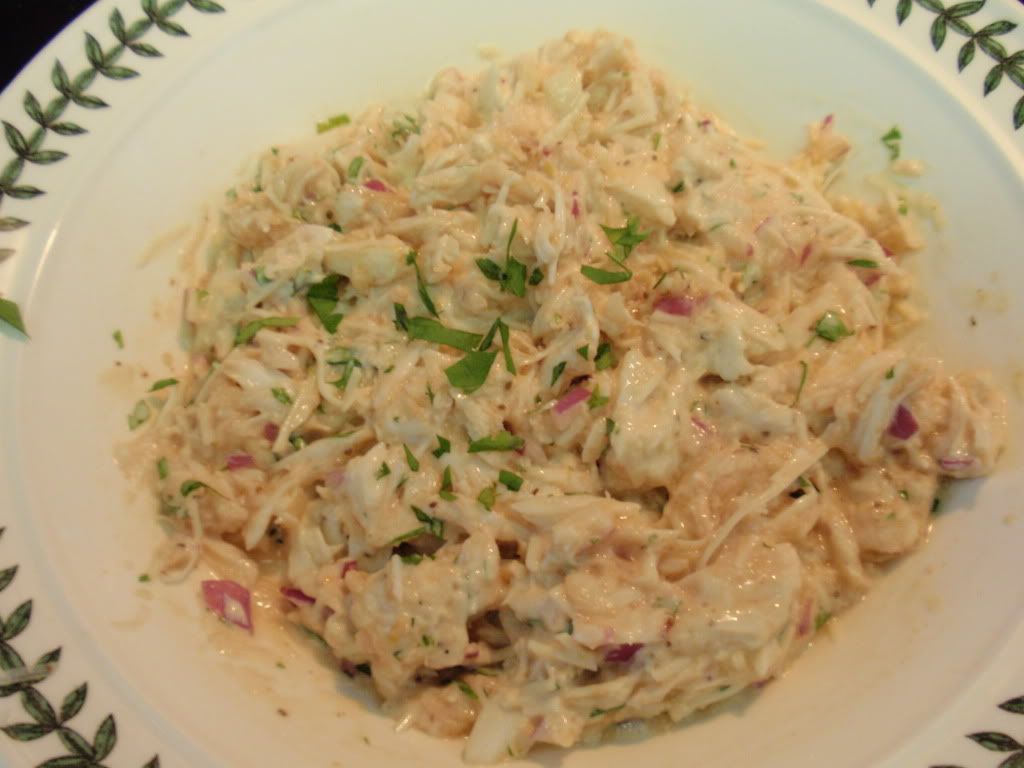 Cooked them up in a cast iron skillet on the mini. It's not a good pic, but it's the only one I took.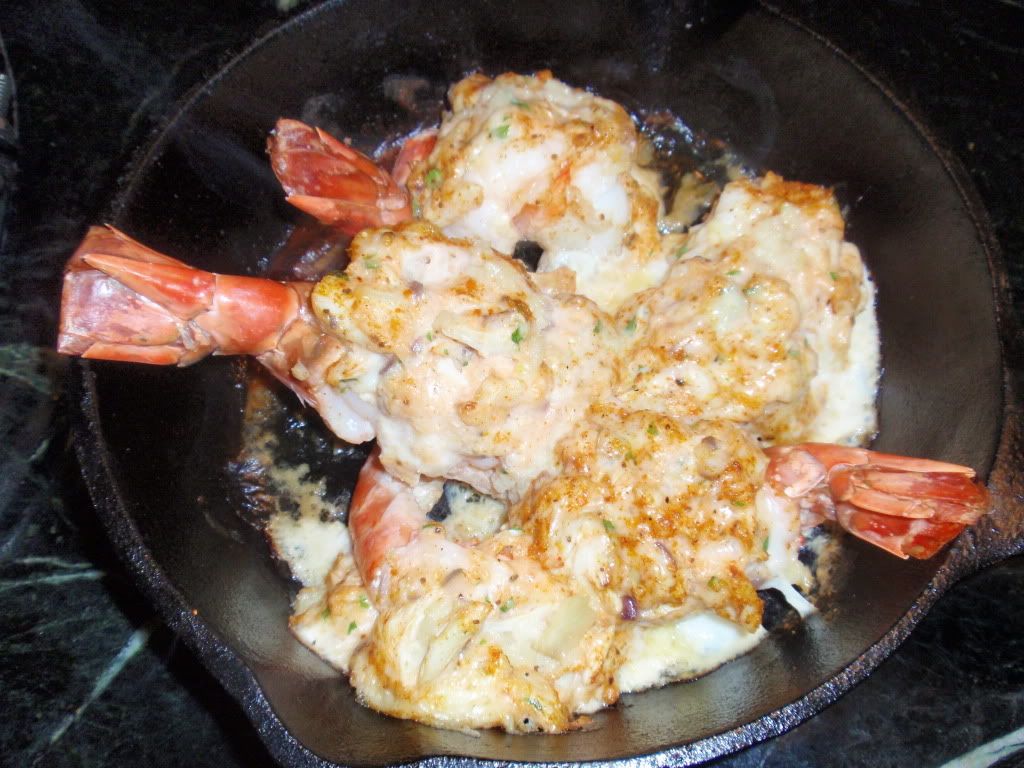 Now for the oysters. Took a little boat ride for the 4th and shucked some oysters. We had them on the half shell and brought the rest back to chargrill.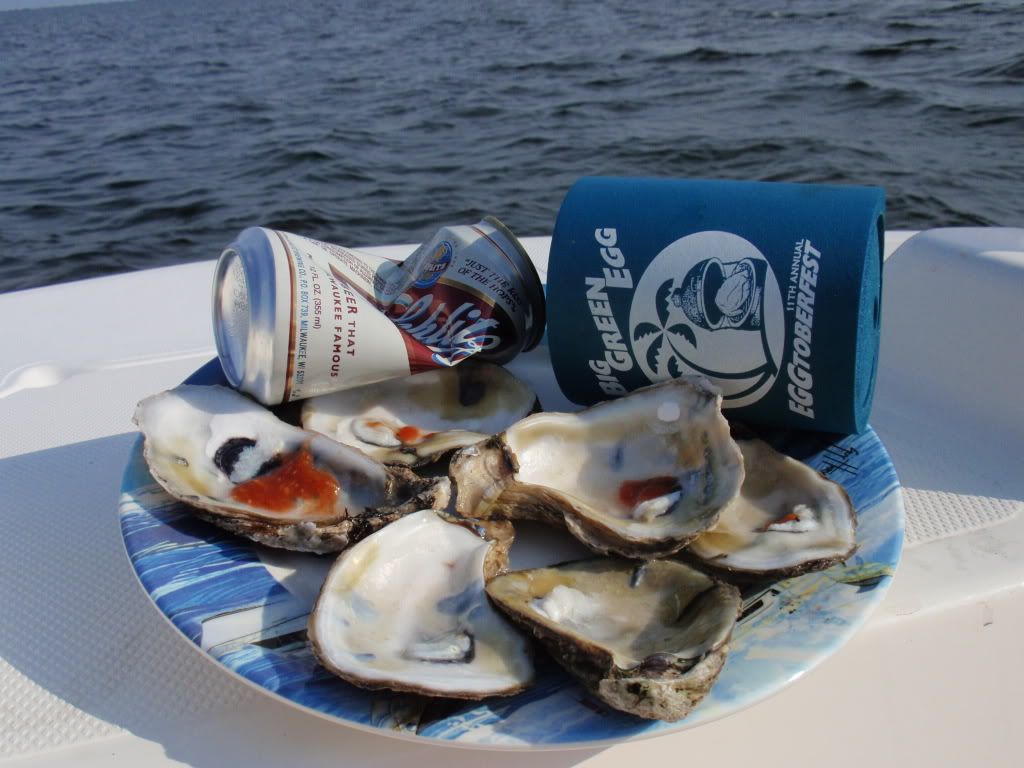 Here they are on the mini, 2 with crabmeat stuffing, the rest with garlic butter and parmesan cheese
The shrimp were excellent.
And for dessert I made homemade coffee ice cream with kona coffee that Hungryman brought back from Hawaii- Yumo!
Watched the fireworks from the balcony. Had a great 4th.
Faith
Tampa
Happily egging on my original large BGE since 1996... now the owner of 6 eggs. Call me crazy, everyone else does!