You can thank Cooks Illustrated for this one.Get your Egg stable at 275 degrees.
Get ready for a indirect set up and season your steaks.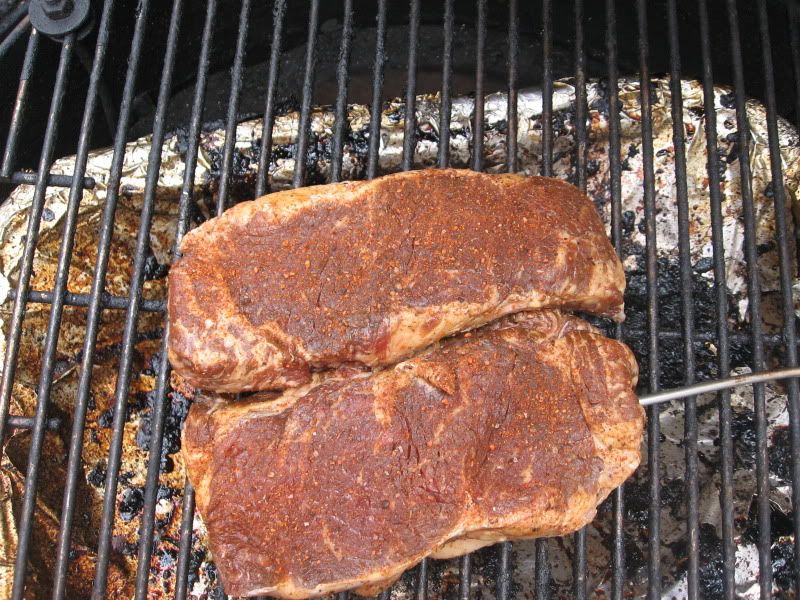 Cook till the temperature is 105 degrees internal.Remove the steaks and meanwhile get the Egg up to 700 degrees.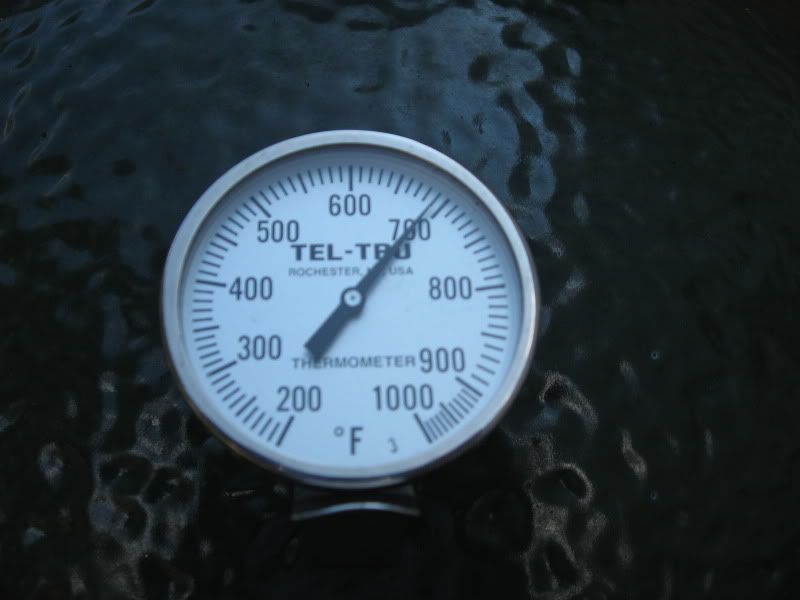 After a 15 minute rest put the steaks back ond and cook for 90 seconds per side.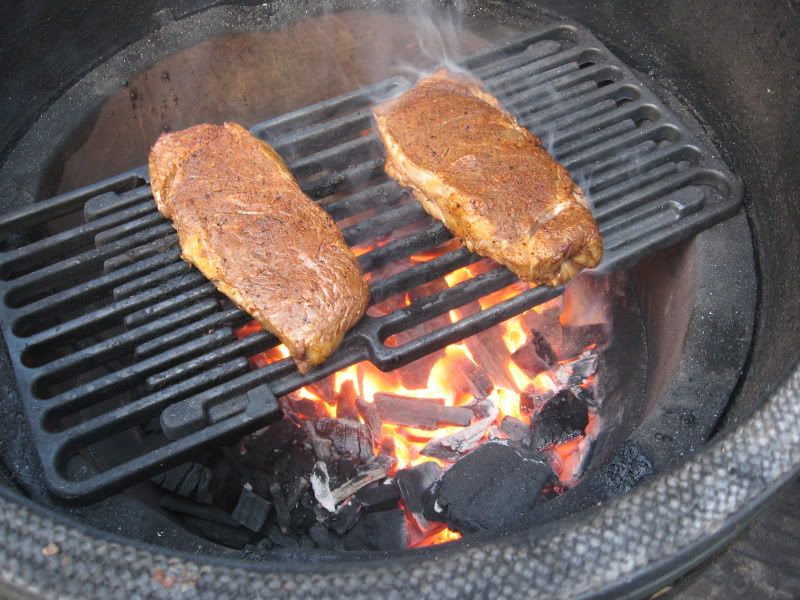 Remove and let rest for about eight minutes and slice.Now it is time to chow down.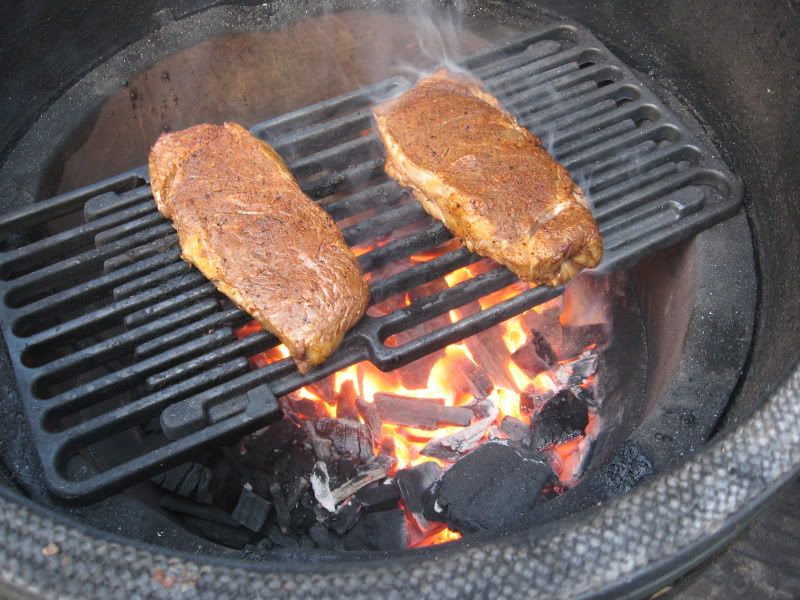 Steak is always a happy meal.To all of the Dad's out there have a good one tomorrow.