Trimmed up the skin on 6 breast filets....Cured them in a wet brine for 3 days. Dried exposed in fridge for 36 hours. Smoked, BGE, 250* indirect with Apple and Pecan woods 2 hours. Came out AWESOME!!! (next time I'll probably reduce time on the egg to 1.5 hr)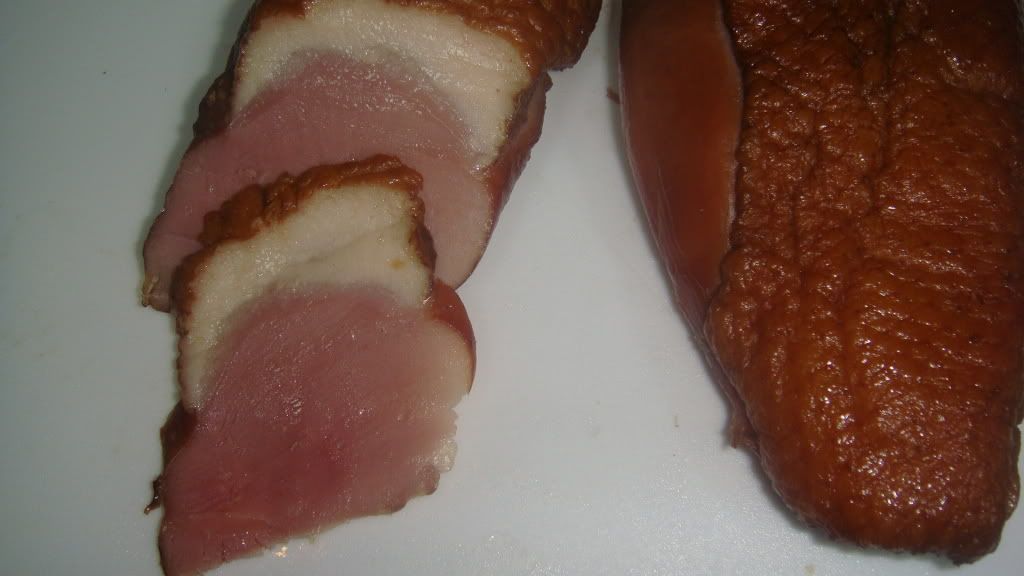 Understand, these slices are cut very very thin on the bias.... *also, see note below.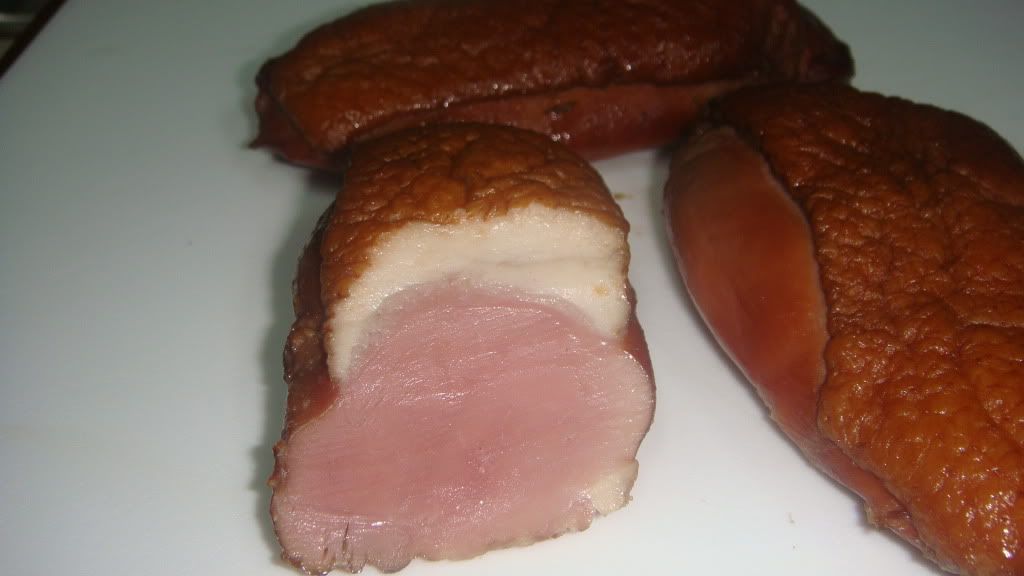 When I first brought a slice to Bubba Tim for a taste, he looked, and said "That's a lot of fat, isn't it?" I said, trust me, just eat it. He did, and all he said was, "Oh WOW!"
For anybody who still think Pork Fat Rules??? Gotta try this one!
I'd have to go for Duck Fat Rules....LOL! :laugh:
*although these pics appear that the meat is still 'raw', the meat is extremely firm, and well cooked. It is the addition of Prague Powder (aka Pink salt) that gives the meat such a pink appearance, same thing with 'corned beef brisket'.