I made pulled beef tonight and remembered to get the camera out after I had started it. I don't have a picture of the very beginning, so these will have to do. I used the 'Clay's Pulled Beef BBQ' recipe with a few modifications.
I used ginger beer and honey instead of maple syrup and water. No bacon was used either. It came out great.
Here it is 3 hours into the cook
Now into the dutch over for tenderizing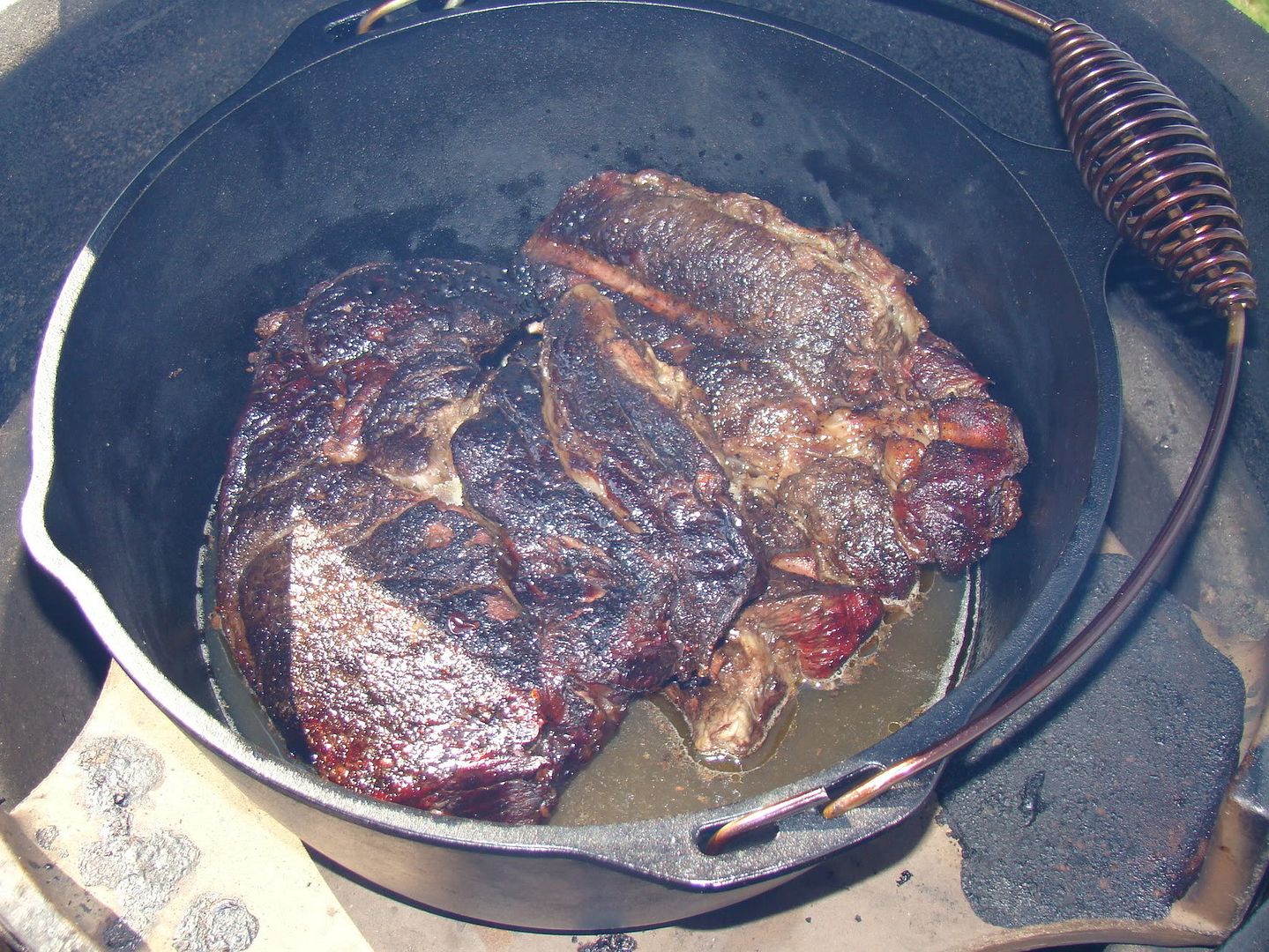 Here is the pulled beef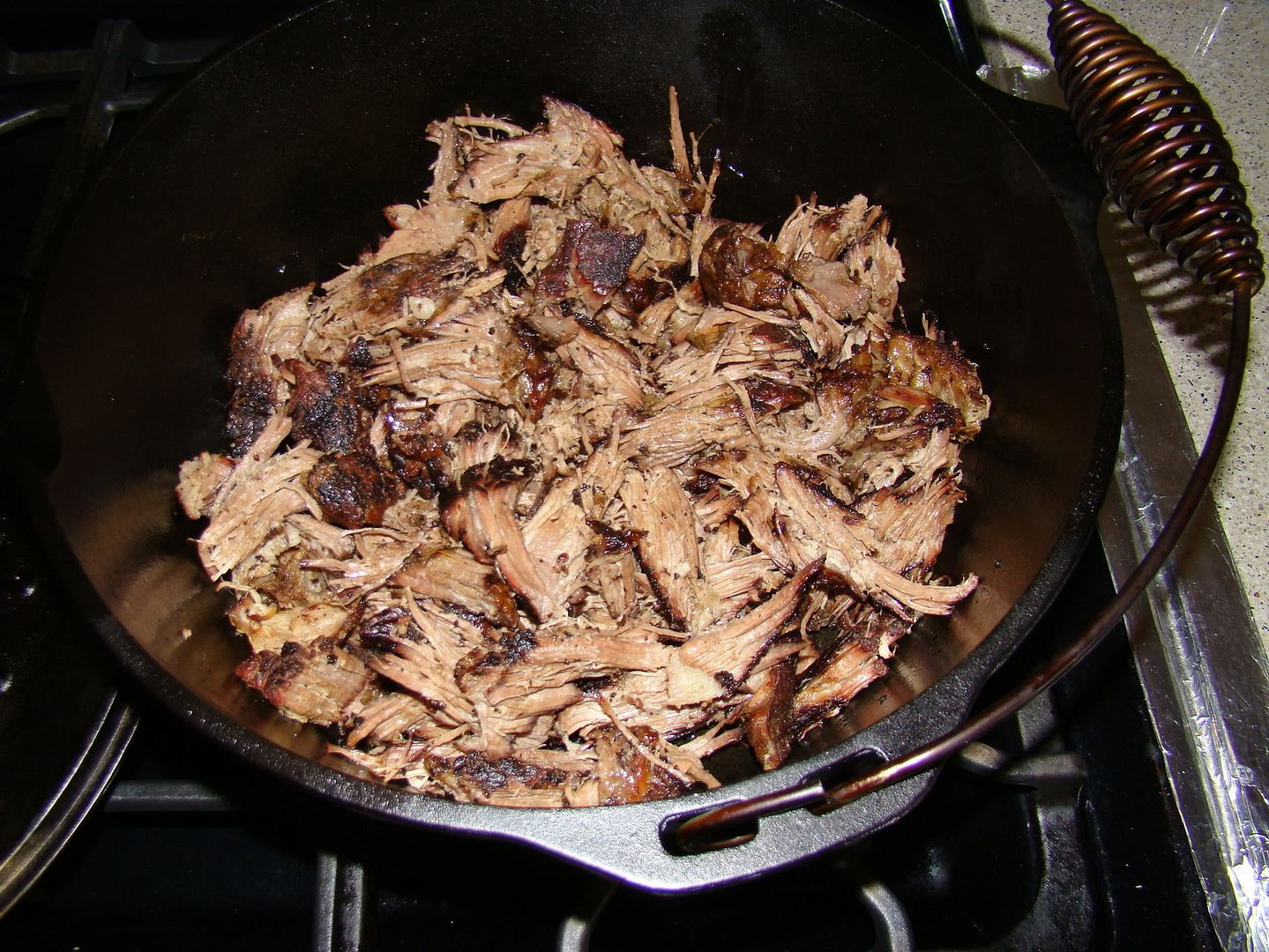 And finally, add the sauce and back on the grill to smoke some more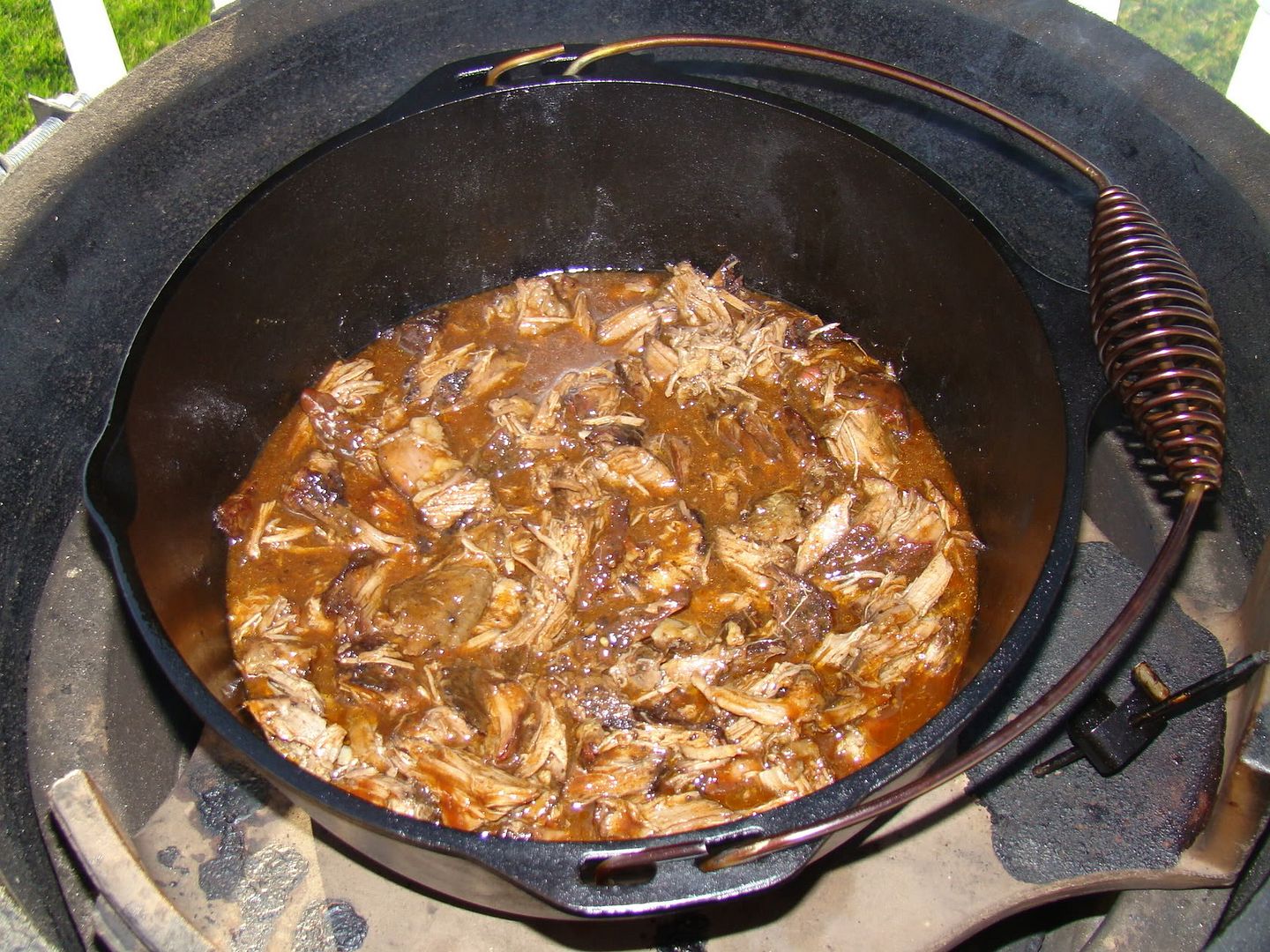 It came out very tender and tasted great.