Our vacation was really nice and really needed, but I am glad to get back home. The last days were with friends in St Louis and while I was there, I went to a local grill store and scored three bottles of Uncle Henry rubs, a bottle of Blues Hog BBQ sauce and some mulberry wood for smoking.
We got home early afternoon and I just had to cook something, so decided on a spatchcocked chicken, seasoned with DP, Pineapple Head and smoked with some pecan that I picked up while in Arkansas! WOW! I think that pecan has moved to my favorite wood!
I added a sweet potato for a side.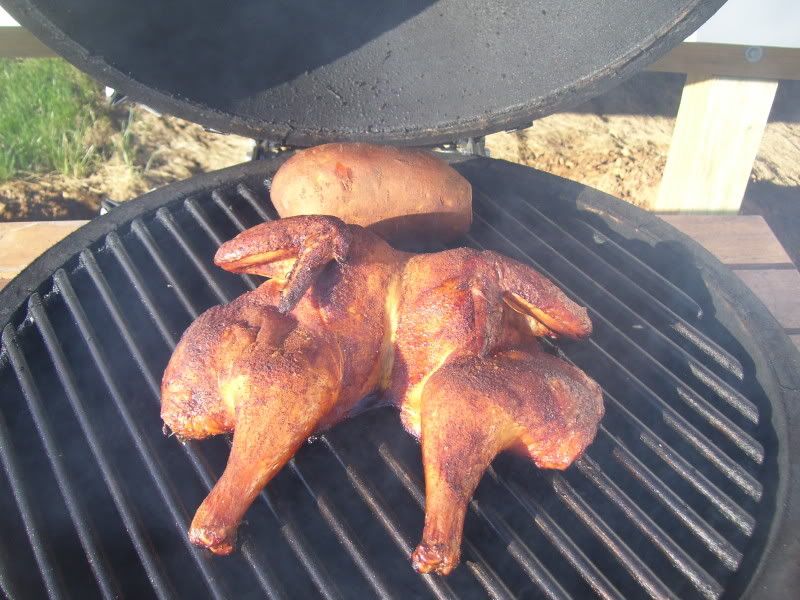 We added a salad of tomatoes, feta cheese, basil and parsley, with a vinegar and oil dressing. PDG!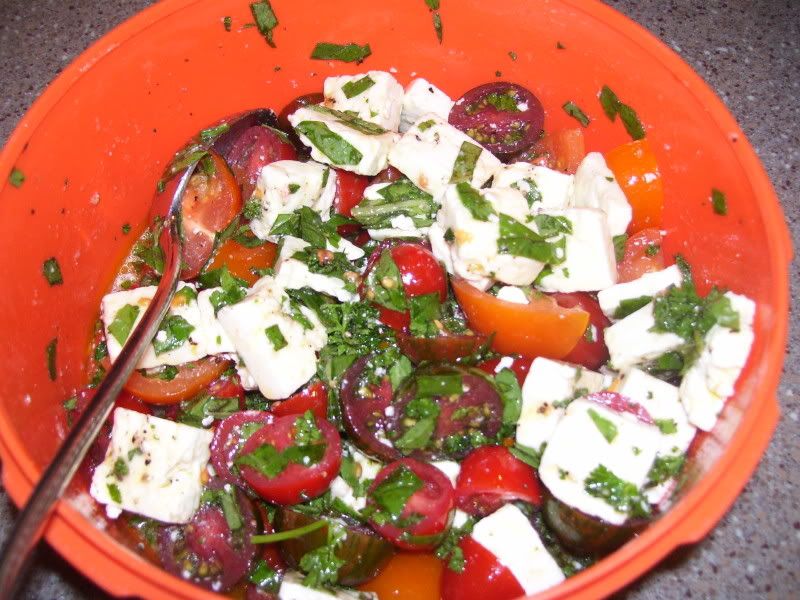 Here we are all plated.
The leftover chicken is going in a hot dip tomorrow night!!