I did this cook a few weeks ago and when I asked what everybody wanted the country style ribs and corn on the cob was the winner. I also did some Beef kabobs for the wife to take to work. Sorry no pics
Country style ribs seasoned with Tony seasoning cooked direct at low heat for about 25 minutes then sauced.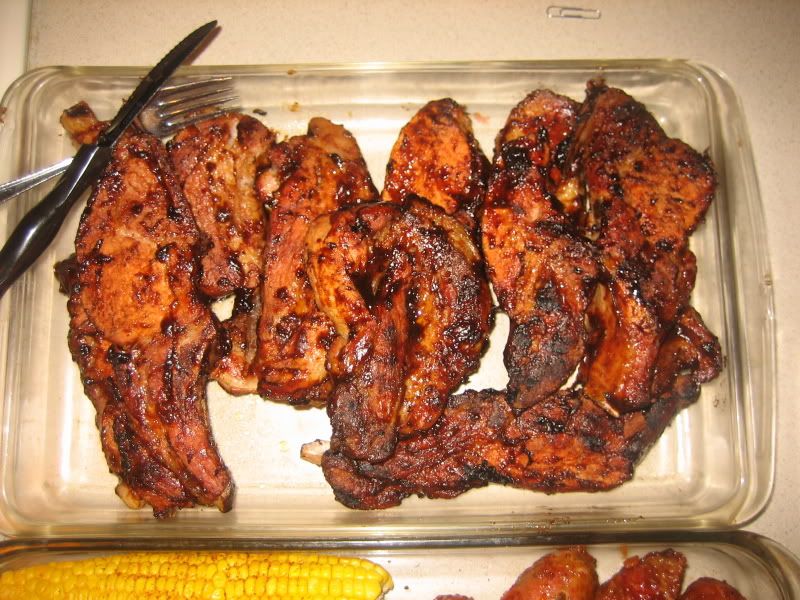 I added some Sausage With some Jack Millers Sauce. Corn on the cob with a twist was buttered and seasoned in the husk and cooked direct at 350 for about 30 minutes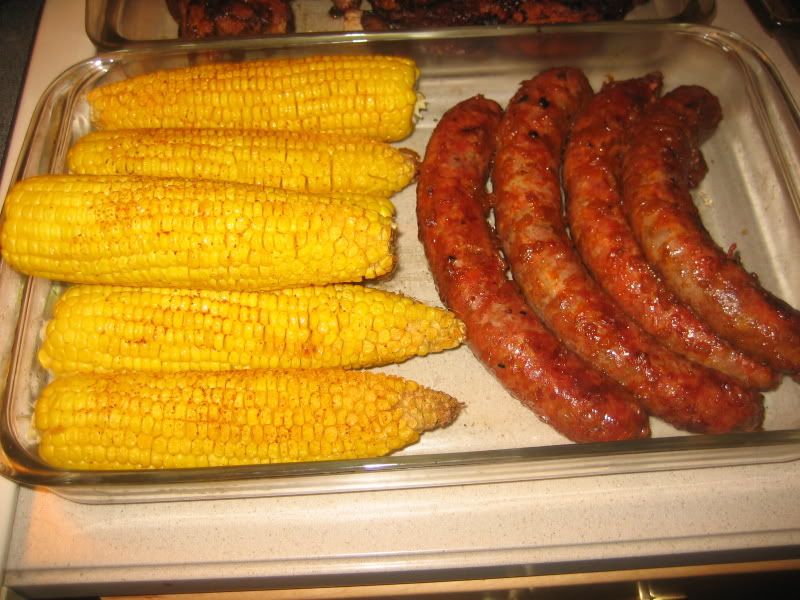 Good stuff From S. Louisianna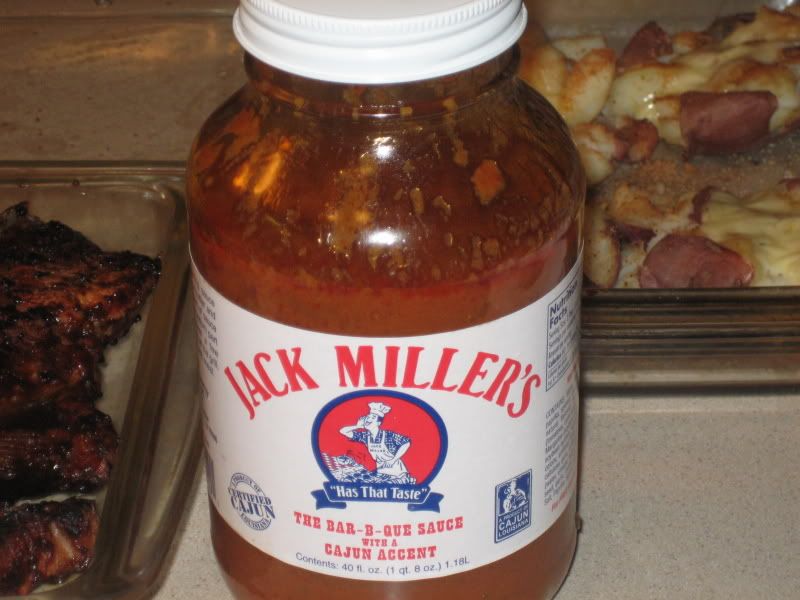 The sons favorite, Crash hot potatoes seasoned with Tonys seasoning and Pepper Jack cheese.