Held our first neighborhood BBQ yesterday evening. I cooked my first brisket for company. Also did spatchcocked chicken and pulled pork. The brisket was a hit and it was the first thing gone. Finally met most of the neighbors and most were intrigued by the Egg.
Cooked for about 16 hours then foiled with some beef both for 2 more until temp reached 190ish then wrapped and coolered for an hour or so. Had a nice smoke ring (smoke with hickory and pecan chunks). No sliced pics about 30 hungry guests waiting.
Brisket all rubbed with Salt Lick BBQ rub and yellow mustard: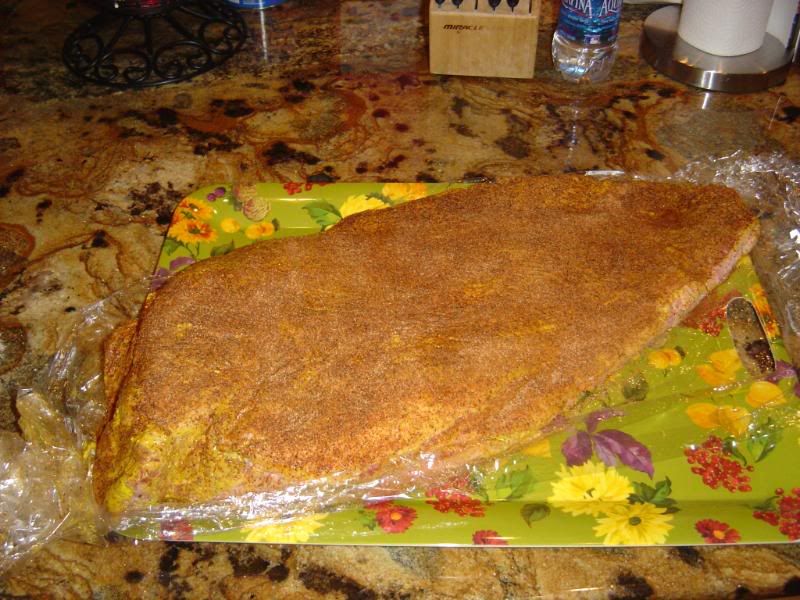 All Done about to be foiled:
Oh and wifey's cupcakes she and the daughter made. She also made a cheeseake but no pic of it. She bake everything from scratch. It is a wonder I don't weigh more than I do!
Cupcakes: