Did these two versions of Pastrami yesterday for practice. going to do one of these rubs on the new menu for the restaurant. The first is a blend of peppercorms and pickling spice in a food processor.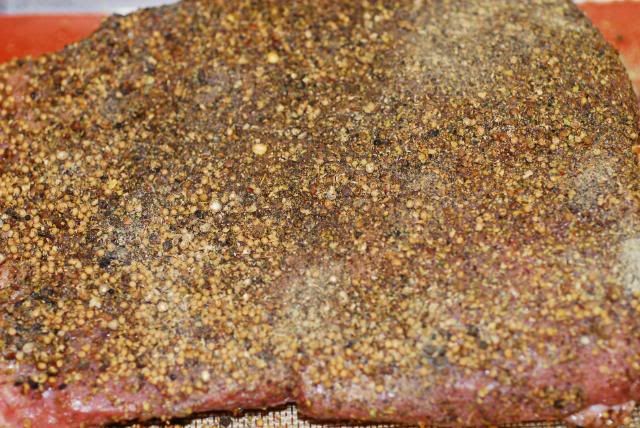 Then this one is Canadian steak seasoning
2 1/2 hours in at 325 grid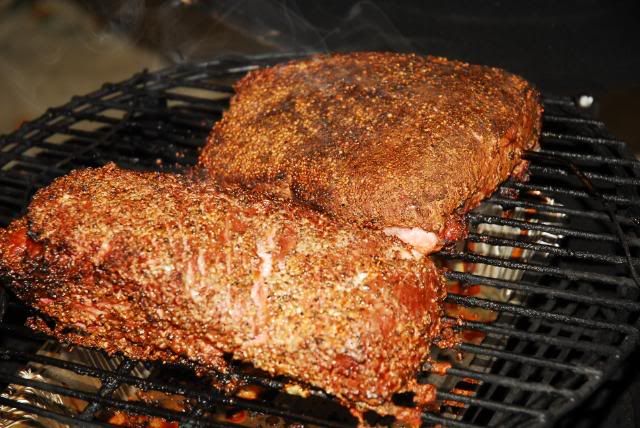 They both came out pretty good but hard to choose but i think the peppercorn/pickling spice was the winner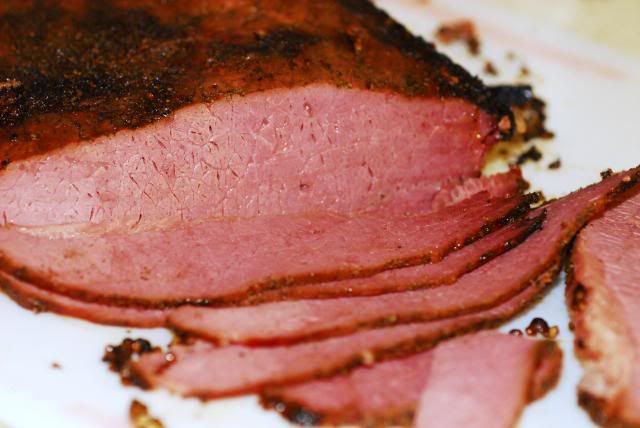 Took about 3 1/2 hours to finish at 185 internal.