Pineapple rings. Dispatched a little **** to go with the pineapple and a bit of steamed broccoli.
Direct, top level of the rig, 425* dome, lump down low. Chicken took about an hour, pineapple about 7 minuntes.
First impressions were that the Pineapple Head smelled way too much of clove and a few other ingredients. After using it on pineapple, I think it could use a bit more of the savory stuff to cut the sweet. It was quite good and didn't burn - but with the turbinado sugar in there I was certainly afraid it would, so I kept the pineapple up high. I wonder if it would have burned with granulated sugar? I contemplated marinating the pineapple in some rum - but I wanted to be able to distinguish what effect the rub had on its own. Next time I will marinate the rings for a bit prior to adding the rub.
Anyway, a few pics. I tried to get some up close so you could see the rub and how it looks. I poured it on pretty thick, but with all the juice in the pineapple it kept melted into the fruit and really didn't show up well in the photos. The pineapple would go really well with some vanilla ice cream.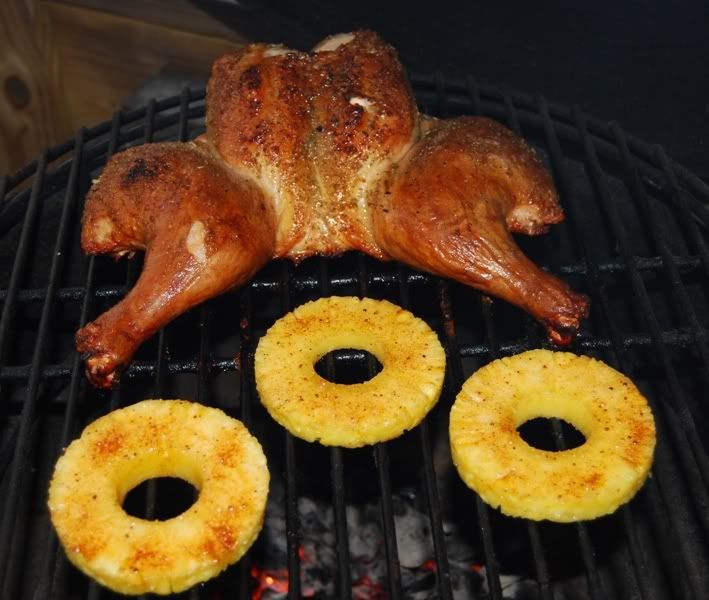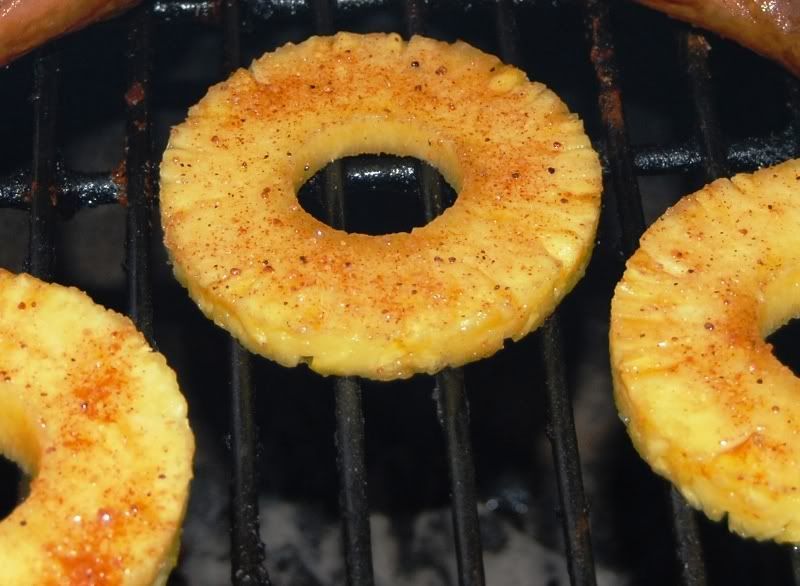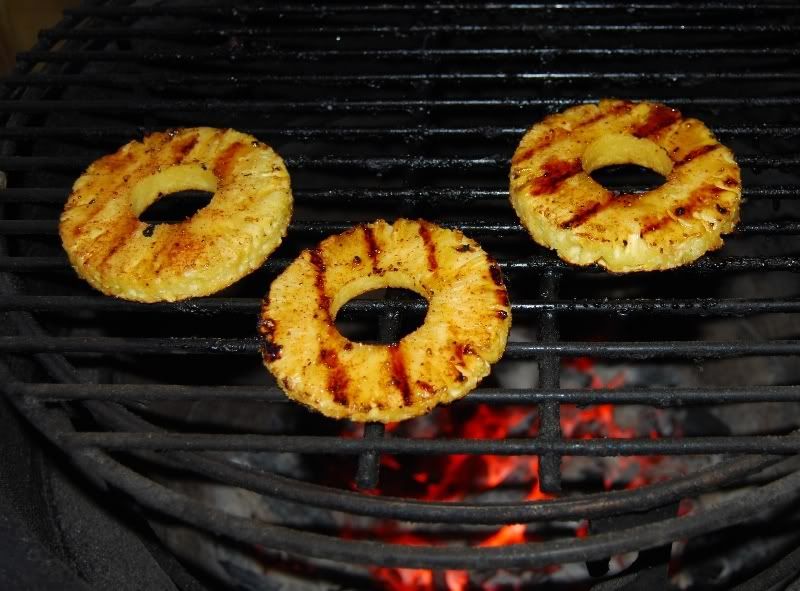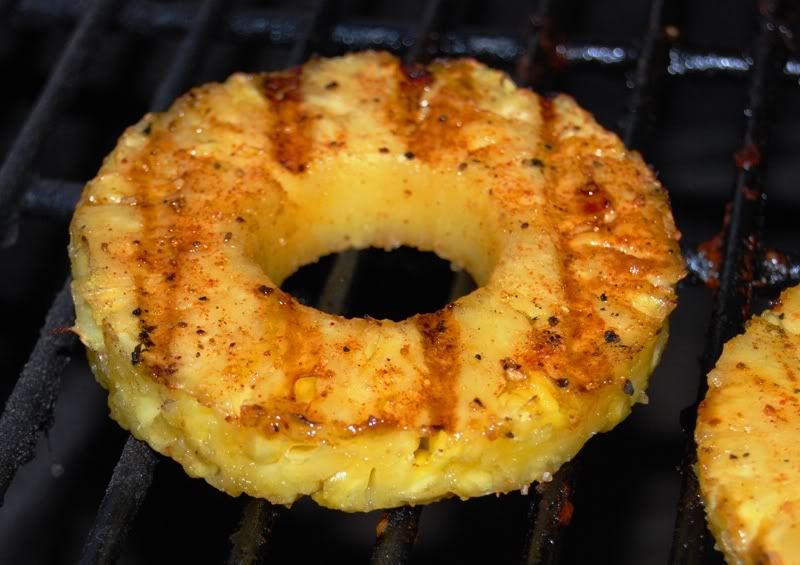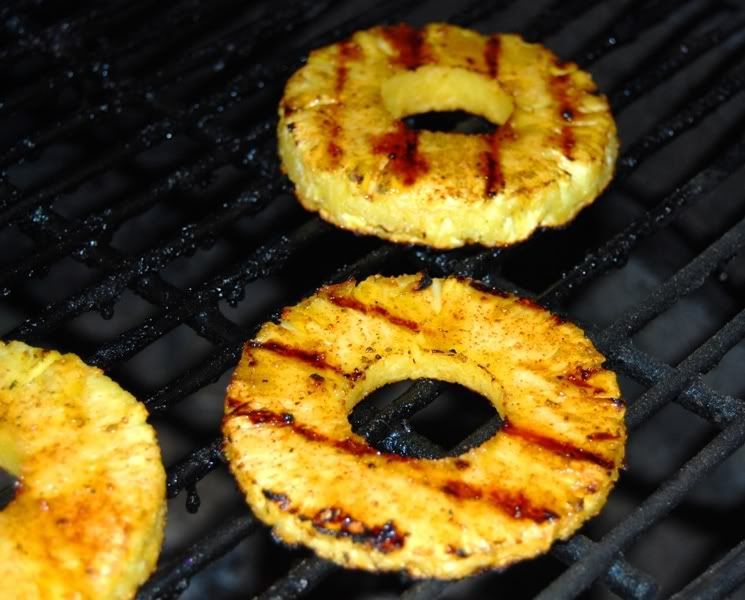 Tomorrow I am trying it on sweet potatoes and peaches.