Got a ice storm under way here. It started this afternoon and is expected to last for a couple days. Got up early and covered up the eggs.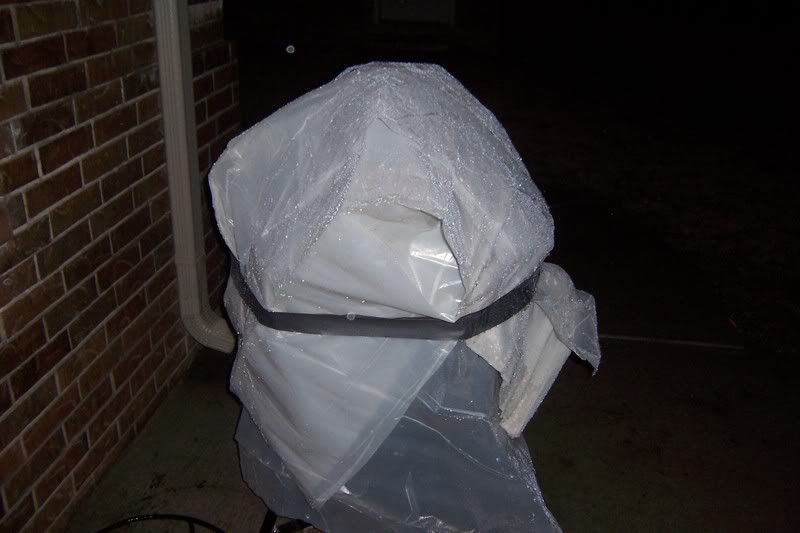 Started freezing rain around 3pm this afternoon. So I figured I would give some stuffed chicken breast a try.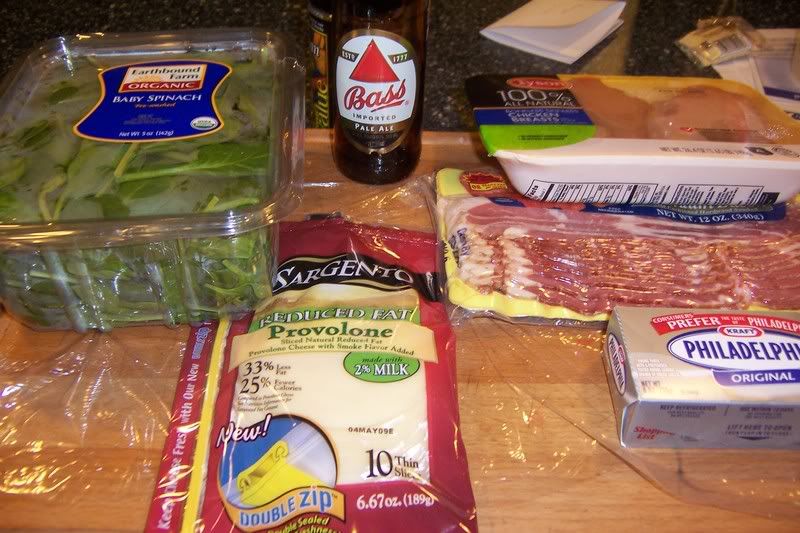 Three different combos here. Provolone cheese, cream cheese, parmesan cheese, and baby spinach.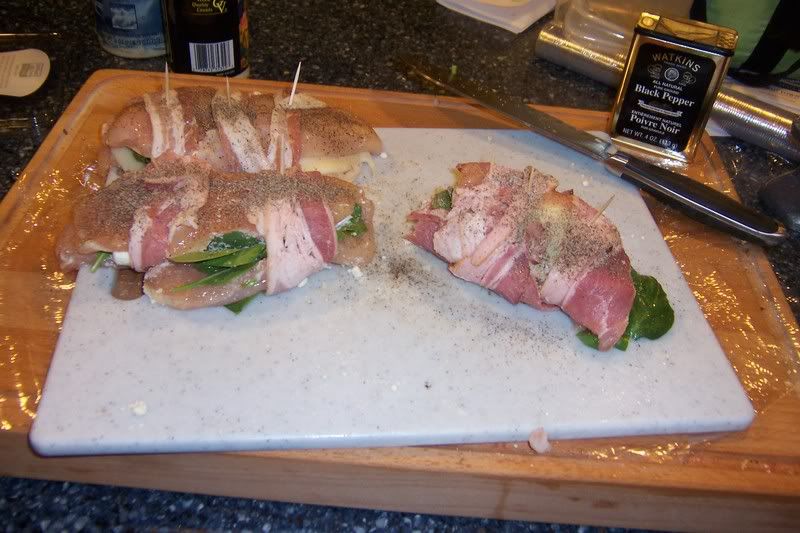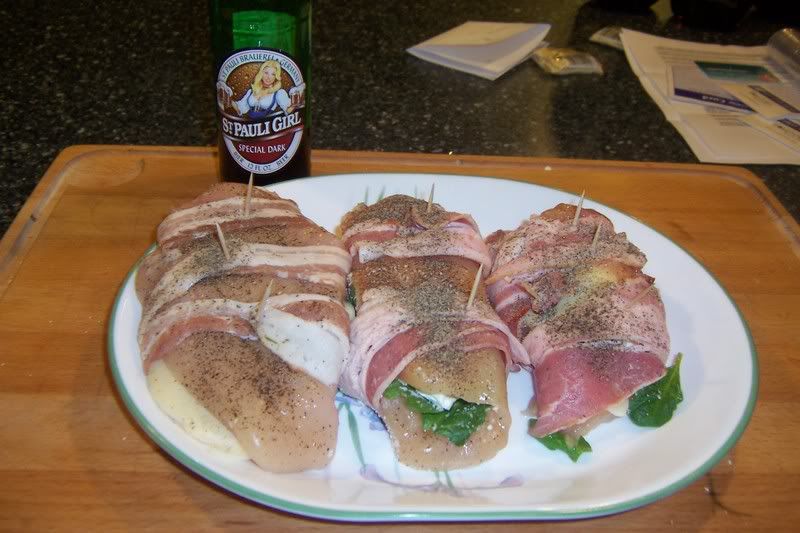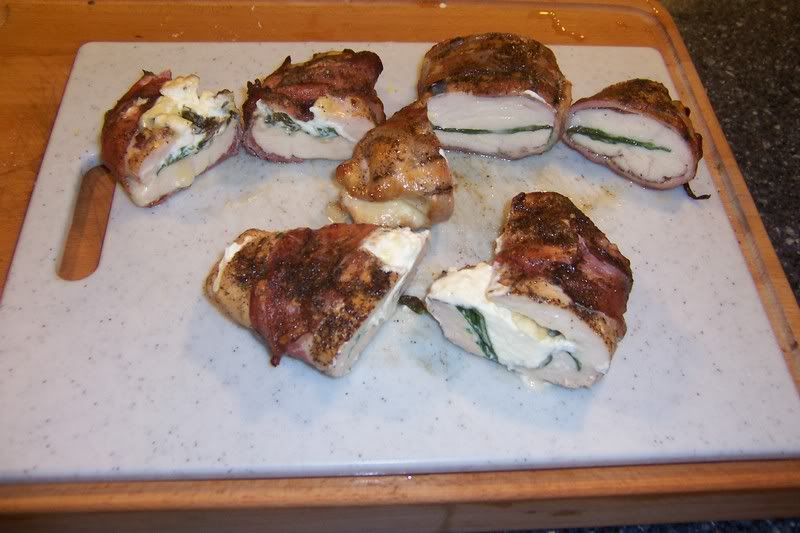 I cooked these at 400f with a raised grid. Next time I will go indirect, as the cheese melted and oozed out it caused some bad smoke. I am sure that this is mostly psychological on my part but I just don't like the hint of bad smoke it imparted on the meat. Also will add much much more baby spinach.