Well being my bday and all i thought i could treat myself to a little piece of heaven!!!
i know i have been missing on here but been a hard winter here and feeling bit under. :(
i have been lurking and keeping up but was not in the mood too much for posting or replying! but i am back and man oh man it was a great cook!!
simple tbone salt and pepper good sear cause it was 2 inches thick! it weighed just a tad over the 2 lbs ! pure heaven in a plate.as you can see it sure as hell filled the plate.meat and nothing but meat was my special supper tonight to me from me!!! :woohoo: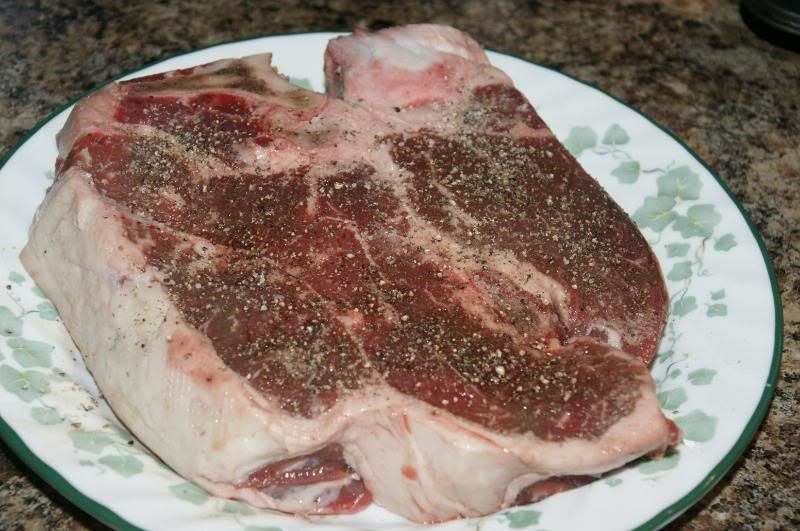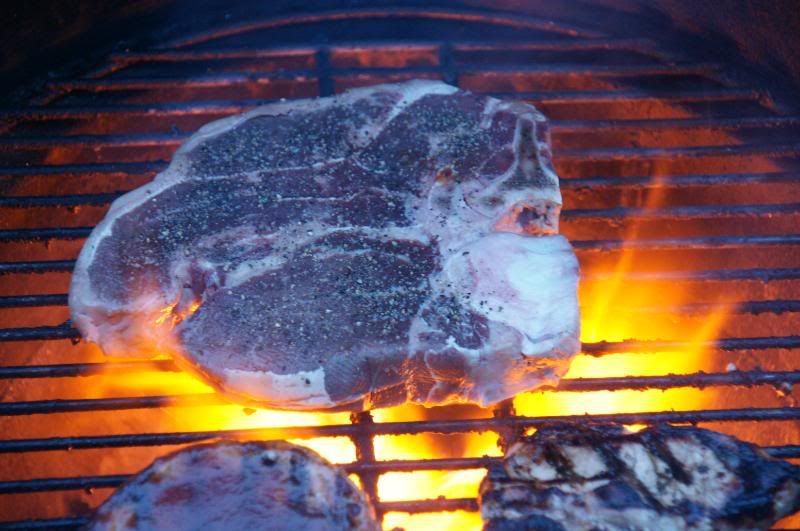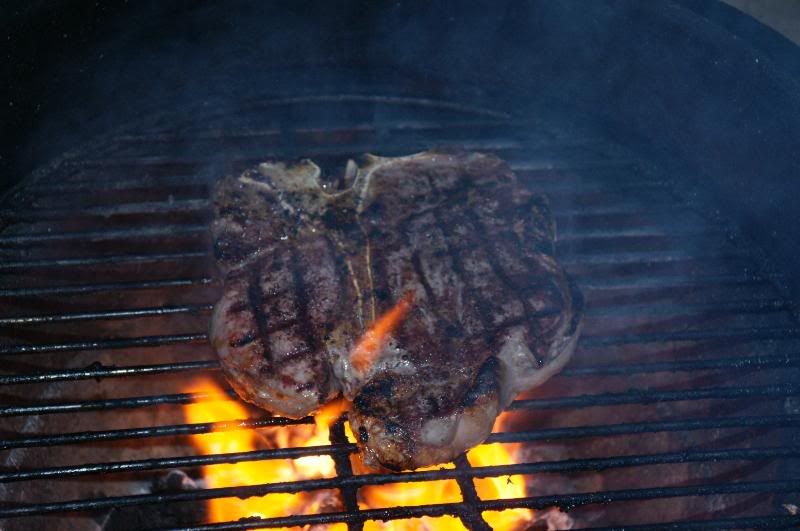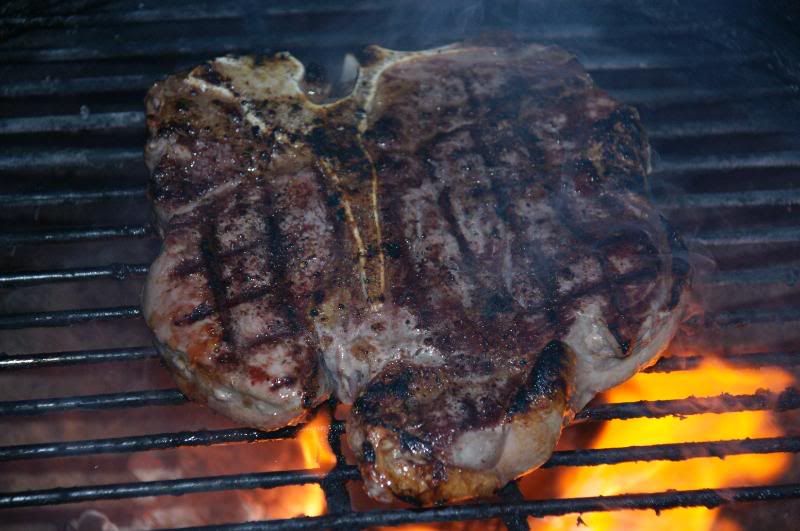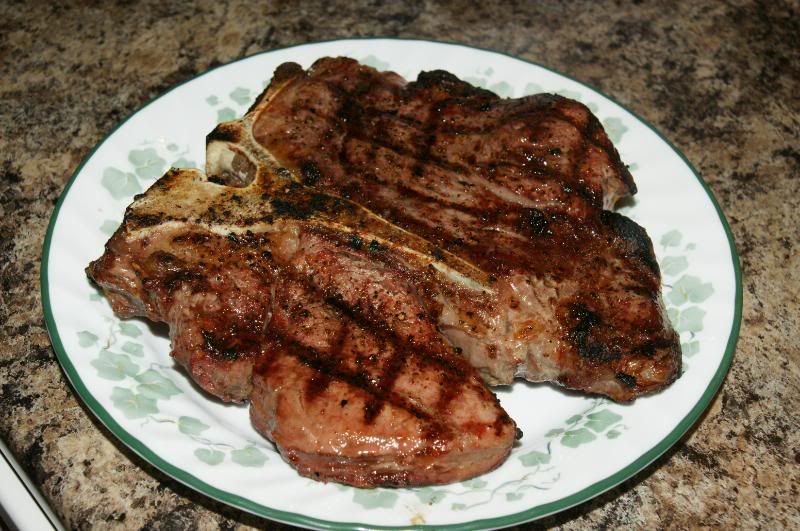 man that was some real good eats!!!