This was a great day to cook on the BGE. I wanted to try different things. Here is the first one for the day.
My cousin, Hugh Hardy owns Carroll's Sausage & Meats in S Ga. www.carrollssausageandmeats.com is their website. Hugh also has his own local cooking show and a cookbook out on Amazon.
He often has his grandmother, my aunt Ruth on his cooking show. She is 87 and a real Pip. Anyway on one of his shows Ruth is talking about her "special" hotdogs. The recipe is:
all beef franks
a CI skillet
1/2 stick butter
1/2 tsp celery salt
1/2 tsp onion salt
1/2 tsp garlic salt
So today I fired up the small and set it up raised grid direct. I let the Egg get to 375 degrees at the dome. I put the CI skillet in for 5 minutes and then melted the butter. Once the butter was melted I put in the 3 spices and stirred into the butter. I put the hot dogs in the skillet and cooked them until they were nice & brown. Ginny had made coleslaw and heated up hotdog chili. Two of these bad boys and a nap was imminent. The spices were really great on the dogs and I doubt I will do them any other way.
Ball Park Franks going in the pan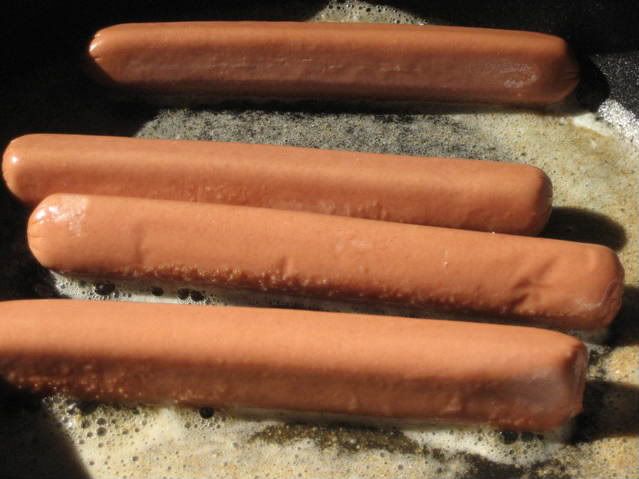 almost ready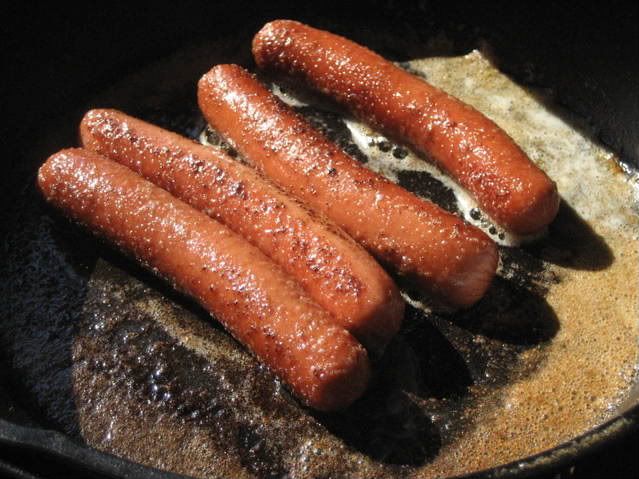 I ate one with no condiments on it... :silly: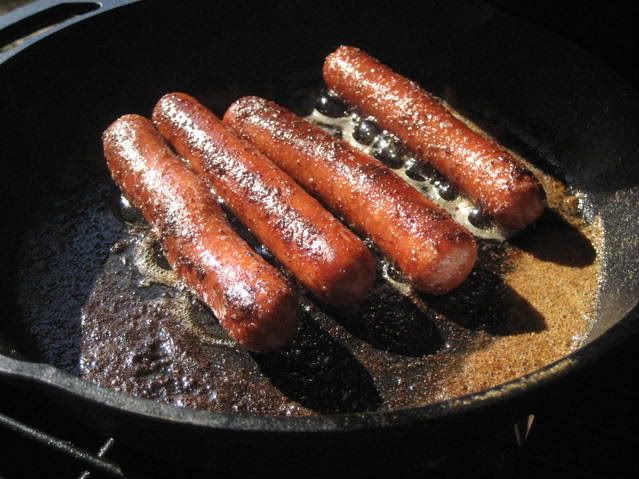 and one with everything :woohoo: