My favorite thing to cook. Makes everyone think I'm a master chef when I do baby backs.
Wicked Good charcoal, biggest chunks on the bottom.
Bigger chunks next...can see the cardboard starters.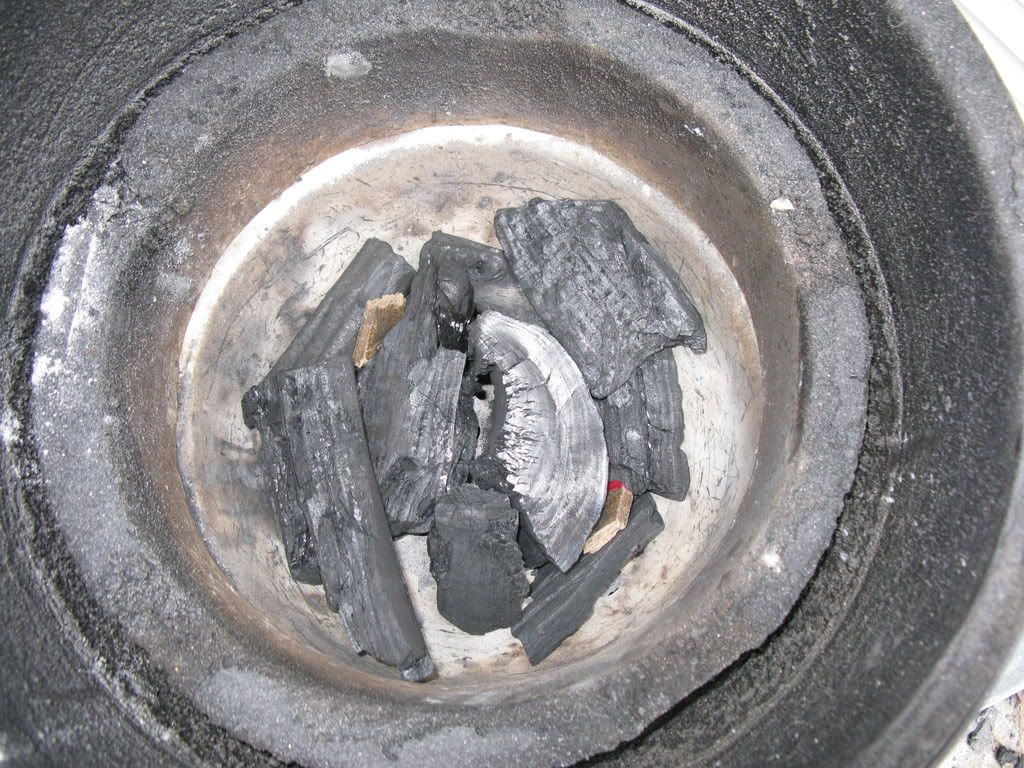 Added in some hickory chunks..
Followed by the smallest pieces on top..
Added the ribs.. medium Egg, if I roll them up they fit much easier
After 1 hour,.. every hour misted with apple juice/apple cider vinegar mix.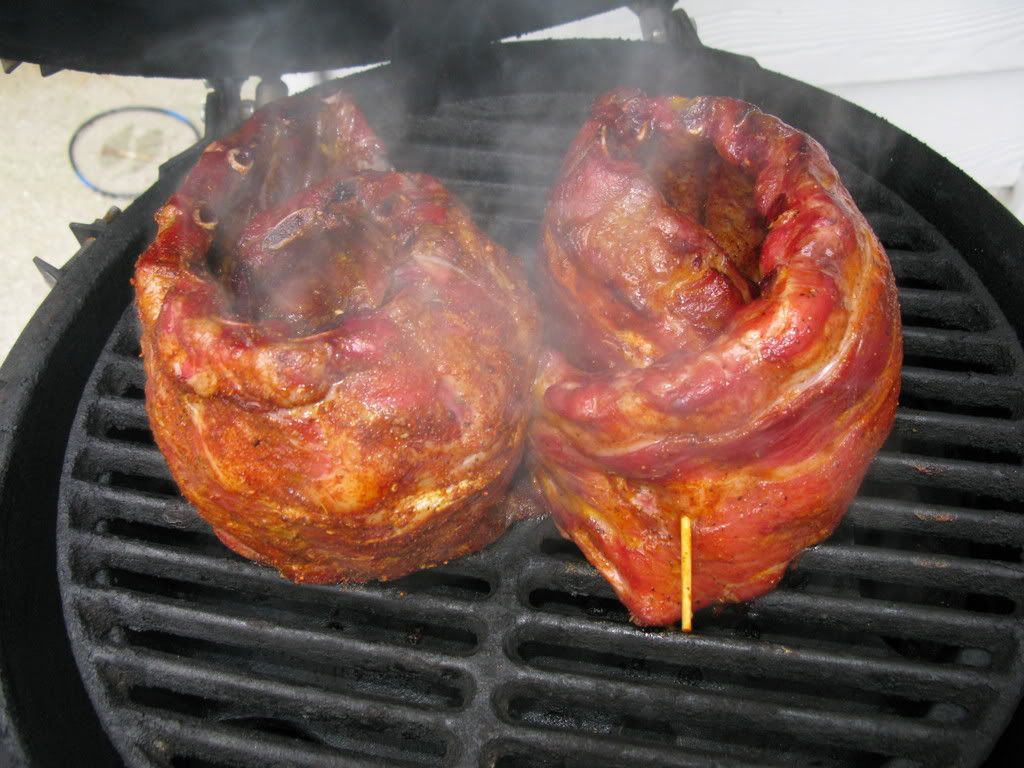 2 hours.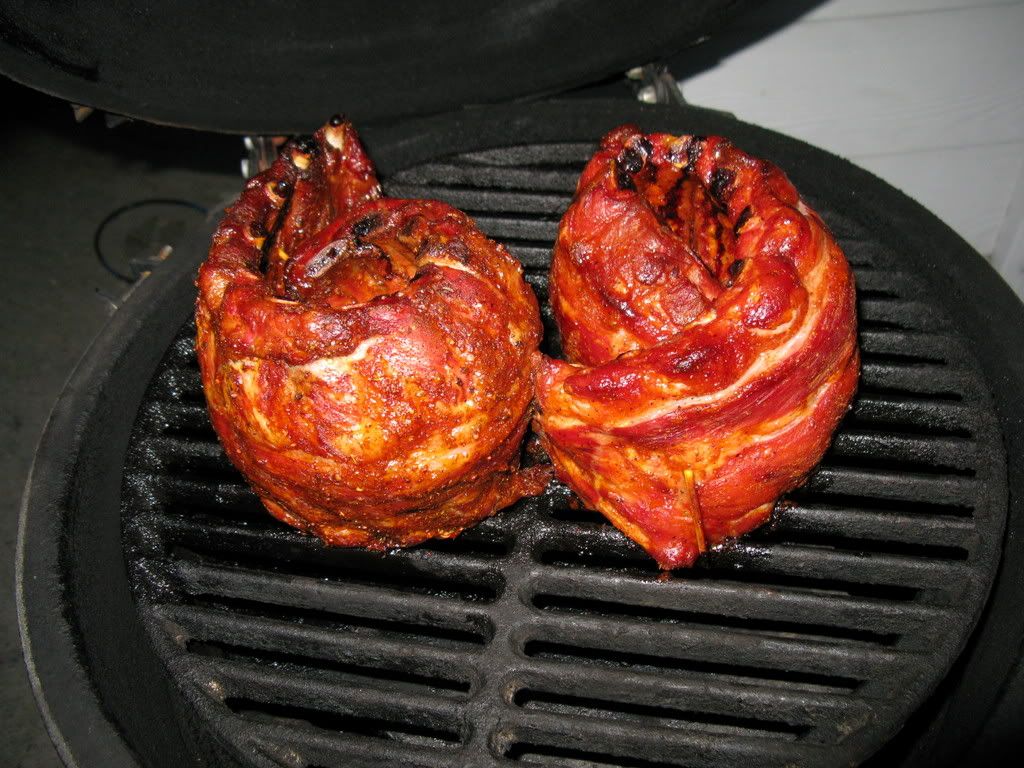 3 hours
4.5 hours, brought em inside.
Coated with a 50/50 mix of Blues Hog regular and Blues Hog Tennessee Red then back on the Egg for 30 minutes.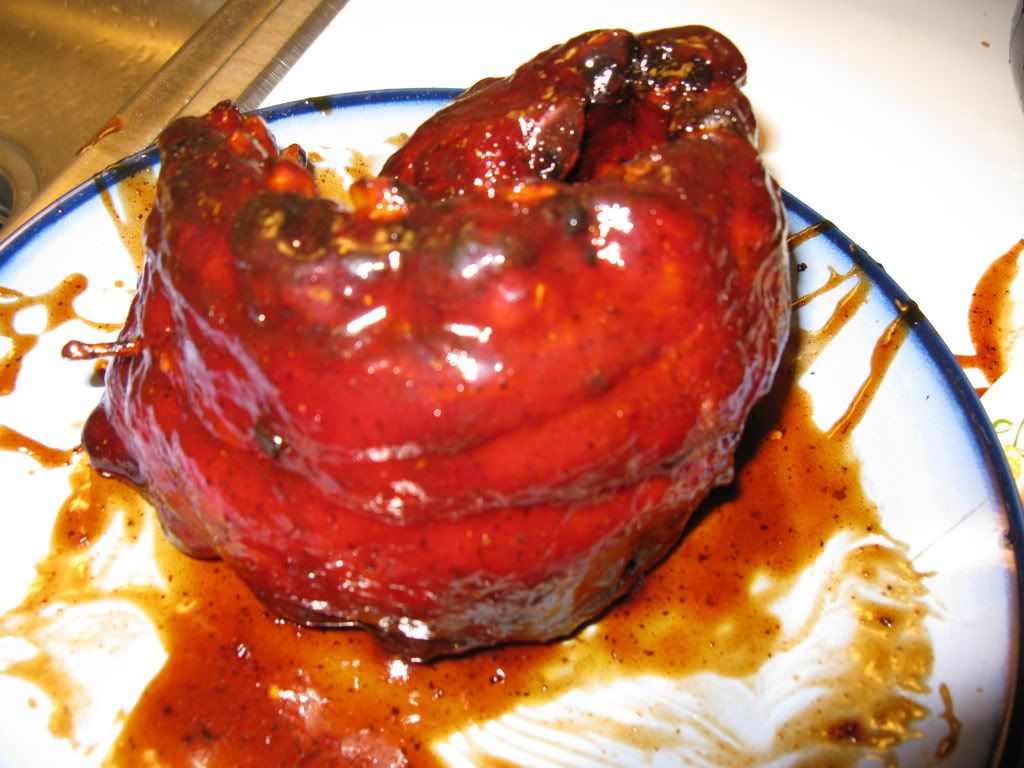 Did that twice, and here is the finished result
Yum.